How to Deposit to 22Bet in Nigeria
publication - Apr 20, 2023
changed - Nov 10, 2023
Players in Nigeria have access to various betting possibilities through the complete online sports betting platform 22Bet. Users must have funds in their 22Bet accounts to place bets. Here is how to add money to your 22Bet account:
Fill In the Details

Select your preferred payment method from the options provided. Enter the amount you want to deposit and complete the payment process.
Unfortunately, 22Bet Nigeria doesn't allow another currency, only the Nigerian Naira. However, you can trust that your funds are secure since 22Bet offers quick and efficient deposit and withdrawal procedures.
22Bet Payment Methods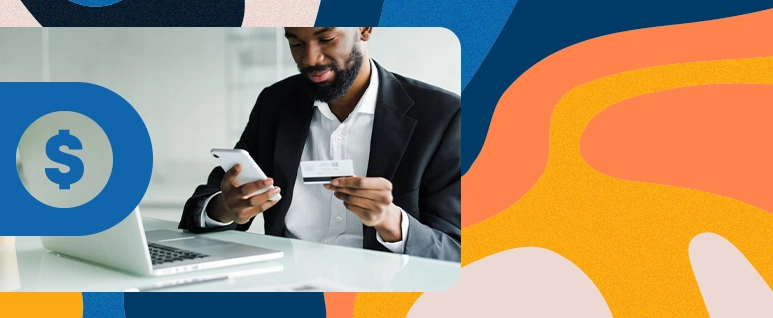 22Bet Nigeria offers a variety of payment options for users to fund their accounts. The various payment options include
All payment options are quick, dependable, and safe, allowing players to quickly and simply manage their money on the site.
Using E-wallets
22Bet enables customers to deposit and withdraw money via the e-wallet Migo. These payment options provide a fast and secure method for users to manage their betting account with 22Bet. Although Flutterwave is also accessible as a payment method, 22Bet is constantly working to enhance its offerings and improve the variety of payment methods that are accessible to its customers. By selecting Migo, users can enjoy the convenience of quick and easy transactions without the hassle of traditional banking methods.
How to Send Money to 22Bet Using Payment Systems
22Bet offers a range of payment systems for depositing and withdrawing funds to and from your account. These consist of the following.
Simply sign into your account, select your preferred payment option, and follow the instructions to finish the deposit. The time it takes to get your money will depend on your payment method, but withdrawals are handled quickly and securely.
Funding your 22Bet account using USSD
Customers in Nigeria using USSD (Unstructured Supplementary Service Data) banking benefit from 22Bet's quick payment option. Customers can quickly and simply fund their 22Bet account from their GTBank account with the platform's support for GTBank's *737# USSD banking. The process of topping up your betting account is quick and straightforward. You only need a mobile phone with the USSD code and a GTBank account. To complete the transaction, dial *737# on your phone, select the 'Pay bills' option and input the necessary information. With this option, you can enjoy seamless and secure betting on the go without worrying about the hassles of online transactions.
Bank transfer
Another well-liked method of funding your account is a bank transfer. It is simple to deposit money into your account using this technique since you can transfer money directly from your bank account into your profile on the platform. The steps to deposit by Flutterwave and Paystack through a bank transfer are as follows:
Log in to your account and select "Bank Transfer."
Pick one of the options, "Flutterwave" or "Paystack."
Enter the amount you wish to deposit. Min 250 NGN.
Phone number.
Write your First Name and Surname.
Your account will be credited with the amount you transferred as soon as the transfer is received and processed by 22Bet.
It's necessary to remember that bank transfers can take a few hours to a few days depending on your selected bank. So ask your bank about the transfer duration and any applicable fees.
Flutterwave
Flutterwave is a secure payment gateway integrated with 22Bet Nigeria, an online sports betting and casino platform. Customers can use their debit or credit cards to transact with Flutterwave easily. Its integration with 22Bet Nigeria provides customers with a convenient way to make payments and place bets on the platform.
Paystack
Customers can quickly and securely make online payments through Paystack. Paystack is also a well-liked option for users in Nigeria, with a user-friendly interface and advanced security features. In addition, customers have a convenient method to make payments and place bets on the site, thanks to its integration with 22Bet
Bank Branch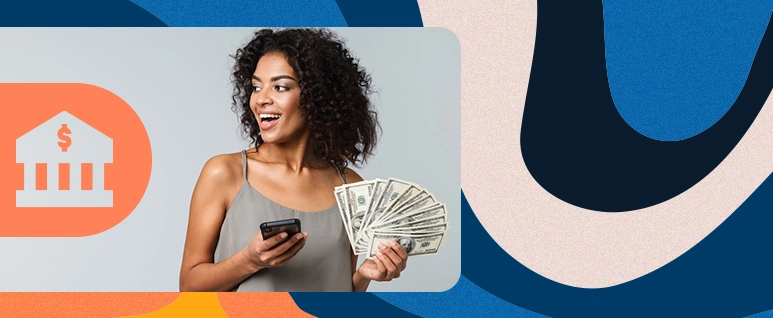 Unfortunately, you cannot fund your account by going to a bank branch. However, you can deposit money into your account using several practical and safe methods. These include bank transfers, the USSD option, Migo e-wallets, Flutterwave, and Paystack-powered payment methods.
How to Deposit Money in 22Bet Using an ATM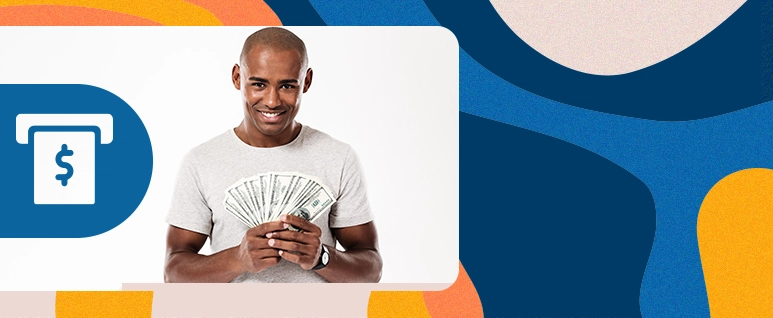 Using an ATM to fund your account is not recommended for a few reasons. At first, you could have trouble completing the transaction because most ATMs do not offer the option to fund online betting accounts. Second, because ATMs are frequently not designed to handle sensitive financial information securely, utilizing an ATM for betting transactions could present security issues. Finally, other expenses are involved with using an ATM, such as service fees from the bank, which can add up over time. It is advised to select one of the other 22Bet deposit alternatives, such as Migo or Flutterwave, as they are risk-free, secure, and provide immediate account replenishment.
Replenishing the Account in the 22Bet Mobile Application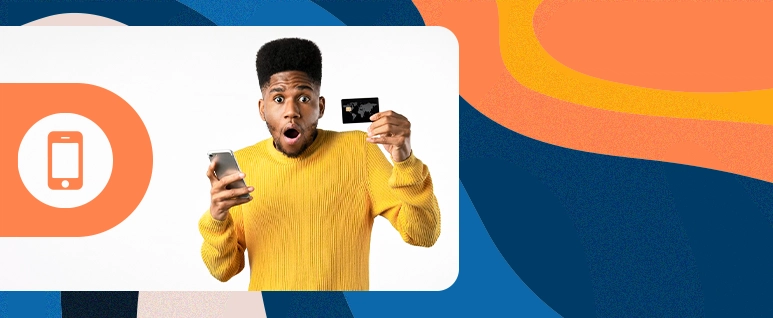 The 22Bet app lets you quickly and conveniently deposit funds into your 22Bet account from your mobile device. This option is perfect for people wishing to quickly add money to their 22Bet account and who want to conduct online transactions on their mobile devices.
Indicate the Payment Details

Select the payment method from the options provided. Enter the amount you want to deposit and complete the payment process.
ALAT
ALAT by Wema is a fully digital bank in Nigeria that offers various banking services, including mobile internet banking. You must have a bank account and the mobile app downloaded to top up your account using ALAT by Wema.
Flutterwave USSD
A USSD code can be used to complete transactions with the help of Flutterwave USSD, a mobile payment service. You must have a registered Flutterwave account to top up your 22Bet account using Flutterwave USSD. Then, dial the USSD code, follow the on-screen instructions, and input the desired deposit amount. Instant credit will be deposited to your 22Bet account, allowing you to place bets immediately. Due to its ease of use and security, this payment method is favored by punters.
Cryptocurrencies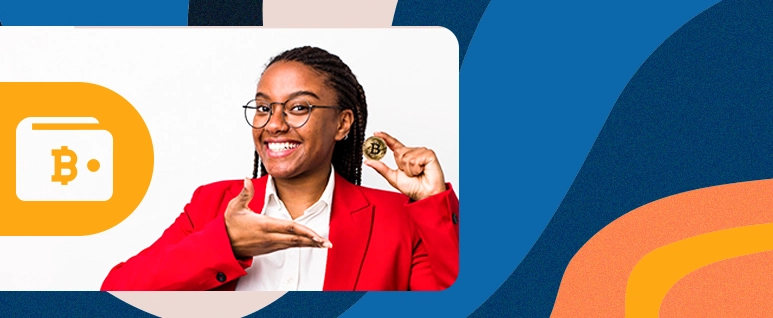 Cryptocurrency is a popular and secure way of making transactions online. You can expect fast and secure transactions when withdrawing cryptocurrency on 22Bet. Some popular cryptocurrencies accepted include Bitcoin, Ethereum, Litecoin, and others. To use this option, you'll need a cryptocurrency wallet and the desired amount of cryptocurrency to withdraw. It's important to note that the value of cryptocurrencies can fluctuate rapidly, so keep an eye on market trends before making any transactions.
Non-Recommended Methods of Depositing
Knowing that 22Bet has rules regarding how money can be deposited into your betting account is crucial. Specific deposit techniques, such as money transfers between payment systems or deposits and withdrawals without placing bets, are not advised by the 22Bet security team. In addition, 22Bet has the right to deny requests for cash withdrawals if the deposit was made via an electronic payment method or if the deposit or withdrawal amounts don't match the stakes that were put in. If the security staff finds the betting account has been abused, they can deny a withdrawal. In such situations, a 22Bet withdrawal can only be made once your account has been validated.
The security team can ask for more supporting documentation if 22Bet has doubts about your identity or personal information, including your address, payment method, etc. They can also request physical copies of the original or certified documents to be supplied by registered mail. Finally, they can stop any withdrawals until all information is thoroughly confirmed.
Finally, it is essential to note that the customer is fully responsible for paying all fees and taxes applied to their winnings according to the laws of their jurisdiction.
22Bet Minimum Deposit in Nigeria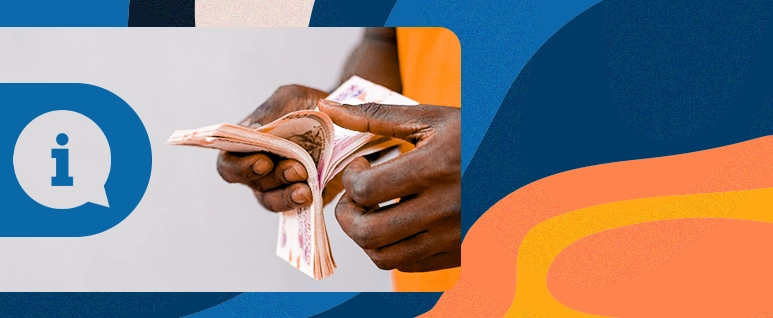 22Bet provides several handy payment options for depositing funds into your account, including bank transfers, Visa, MasterCard, Flutterwave, and others. 22Bet doesn't charge any deposit fees, and the procedure is quick and easy. Your bank can charge you for bank transfers, but the platform does not charge any additional fees. 250 NGN is the required minimum deposit amount.
Possible Issues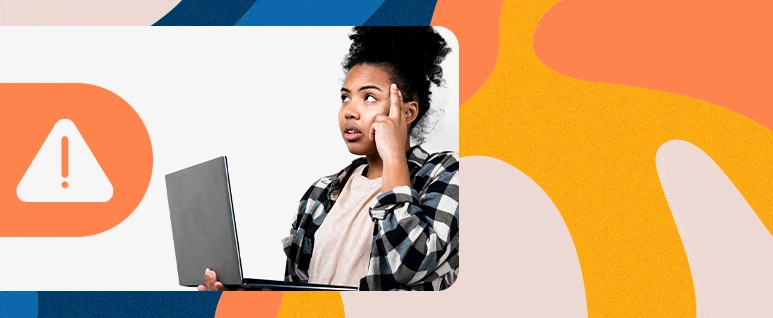 Depositing money into your 22Bet account should be straightforward, but sometimes problems can arise. Here are some common issues that you can encounter and how to resolve them:
Incorrect information
Verify the data you supplied when making the deposit, such as your bank account or e-wallet information, to ensure they are accurate. One of the most frequent reasons for deposit problems is incorrect information.
Technical difficulties
If you need help depositing money into your account, it could result from technical faults on the site. To fix the problem, try to clear your cache and cookies or open a new browser.
Verification problems
If you are using a new payment method or making a sizable transaction, 22Bet can need further information to confirm your identity. In such cases, you may need to provide additional documents to complete the verification process.
Bank restrictions
Your bank can have regulations on online transactions, particularly regarding gambling sites. If you have issues making deposits, contact your bank to see if any limitations must be removed.
Unsupported payment method
22Bet can not support all payment methods in all countries, so check to see if the method is accessible in your location.
If you need help depositing into your 22Bet account, ask for help from their customer service team. They will be able to provide you with guidance and details on how to resolve the problem so you can deposit money into your account without difficulty.
Non-Instant Deposits
Customers of 22Bet can occasionally face delays in the appearance of their deposit in their account balance. It can result from some factors, including slow internet connectivity or technical issues with the payment provider. You can contact customer care if a deposit you made has yet to be credited to your account after a long time. They can advise you on the situation and work to find a solution quickly. Be sure to verify with the payment source for any potential delays, as specific payment options can have processing waits.
Wrong Currency
When depositing into your account, using the wrong currency might be problematic. It's crucial to make sure the currency you want for your 22Bet account matches the currency you're using to make a deposit. Your deposit might only be processed or charged if the currencies check. So make sure the currency you selected matches the currency you're using to deposit.
Use Your Real Data
It's necessary to deposit money into your account using your payment method constantly. Attempting to complete a transaction using someone else's payment information or an option not your own can result in denied transactions and possible legal repercussions. Always use your current and accurate information when making deposits to avoid problems. To minimize exchange rate fees and other currency conversion problems, you are advised to only deposit money in the currency linked to your account.
Conclusion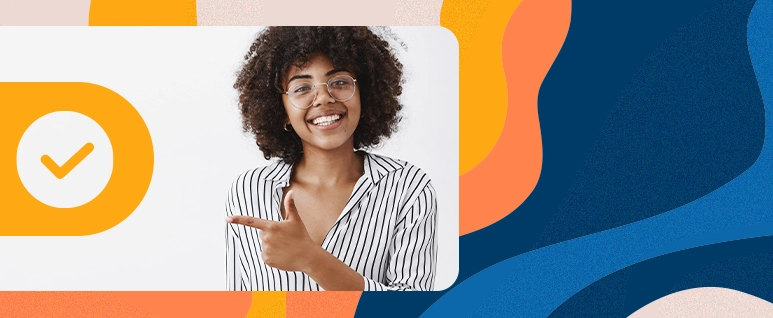 Finally, funding your account is a quick and transparent process. Everyone has an option due to the range of payment options, including bank transfers, e-wallets, and debit/credit cards. It is significant to note that 22Bet offers quick deposits in the majority of ways and does not charge fees. The minimum deposit amounts, for example, are only one example of the criteria and limitations that must be considered. To prevent any potential problems, make sure the payment method used is in the account holder's name and that the correct currency is picked when making a deposit. Additionally, it's recommended to maintain accurate and up-to-date account information to enable seamless transactions.
FAQ
How long does it take to withdraw from 22Bet?

The time it takes to withdraw from 22Bet varies depending on your withdrawal method.
Is 22Bet available in Nigeria?

Yes, you can use 22Bet in Nigeria.
How can I recharge my bet account?

You can recharge your 22Bet account using a variety of methods, including bank transfers, e-wallets, and credit/debit cards.
How do you use a 22Bet first deposit bonus?

To use your 22Bet first deposit bonus, simply make a qualifying deposit, and the bonus will be credited to your account.
Can I use my debit card to bet?

You can use your debit card to deposit funds into your 22Bet account.
Which bet uses airtime for deposit?

22Bet doesn't use airtime for deposits.
You may be interested
publication - May 13, 2023

changed - Nov 10, 2023

How to Book a Bet on 22Bet in Nigeria

We can spend hours and write many pages on different essential aspects of any bookmaker, but without a doubt, the thing that matters most for any punter is the betting process itself. Ideally, it should be handled simply and intuitively. Things are even better if a platform provides various betting options, a long list of disciplines, and high...

publication - Oct 02, 2023

changed - Dec 07, 2023

How to Download 22Bet Mobile App in Nigeria?

Designed for the sports-loving nation of Nigeria, the 22Bet app is an absolute game-changer in sports betting. This app, available for Android and iOS users, brings the thrill of betting to your fingertips, offering an engaging and convenient platform for all. Everything has been simplified for the punters, from downloading and installing the...