How to Deposit to BetKing in Nigeria
publication - Mar 27, 2023
changed - Nov 10, 2023
If you are new to the BetKing, it might not yet be clear how to deposit funds at maximum speed and convenience. Gladly, the platform offers many ways to do it. Each punter will be pleased to find the best solution, whether a wire transfer, ATM, card, or payment system. In this article, you will find minute descriptions of every possible way and a clear guide about how it works. Keep reading to discover more facts.
How to Deposit on Betking Online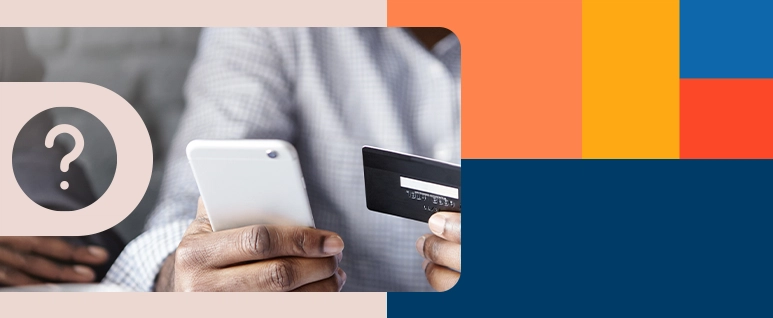 Let's start our review by explaining how to replenish your balance. The Bookmaker presents about 11 ways. Firstly, you should create an account. If you are of legal age and can verify your identity, then pass registration. Almost there. Choose the option to top up the account. The BetKing supplies multiple variants perfectly suitable for Nigeria. Because of its positive connections with the top local financial organizations, players have enhanced conditions for wiring money for many purposes.
SKRILL and NETELLER Electronic Wallets
Though Neteller and Skrill are the most highly acknowledged payment systems worldwide, and Nigerians can utilize them, BetKing has no such affordable options. Instead, it shows other well-known ways of replenishment.
Payment Systems
Electronic payment systems are popular in Nigeria because many prefer them to traditional methods. Paystack, Opay, and QuickTeller are well-known and widely utilized in the country. Bettors may freely pick any of them. It is a shortcut to obtaining some money without going anywhere.
USSD Codes to Deposit on Betking
People in Nigeria use their phones to purchase many goods and services. It takes several simple taps on the screen. So, the USSD is a secure and speedy way to replenish your betting account. The procedure is workable without the Internet, and besides, it takes small fees and provides its conditions on the size of the possible transfer.
Zenith Bank
Zenith is well-known to local people. Among other transferring solutions, it suggests USSD. Stick to our instructions:
Dial *966*6*7842#.
Then put the betting ID, no longer than 7 symbols.
Input the preferred amount.
Indicate a pin code.
The procession of the operation can take 24 hours.
Wait until you obtain a message notifying you about the operation's completion.
This option has some limitations. Recharge your balance by at least 100 ₦. The highest deposit sum cannot exceed ₦ 1,000,000. The fee amount is ₦ 50.
GTBank
In case you are a client of the bank, do not miss your chance to try the USSD. Replenish your balance by following this guide:
Dial *737*50*AMOUNT*153#.
Indicate the sum.
Place your bettor's ID that has six digits in it.
Apply the GTB card pin code to prove the operation.
Wait for an email informing you of the completion.
UBA
Are you a UBA customer? If so, replenish your balance with USSD effortlessly. Send the command *919*26*Amount#. Then follow our lead:
Put in the pin code.
Indicate your betting ID.
See if it is accurate and submit it.
Place the sum.
You will see an immediate notification afterward.
The smallest sum is ₦ 50; however, since BetKing does not specify anything about the max sum of the deposit, you can refer to the bank for that information. The fee for one transfer is ₦ 20.
Heritage
Disappointingly, the USSD method is not available here. However, Heritage Bank offers its customers to visit the bank branch to recharge their balance. It may take longer than USSD, but if you are a Heritage client, you should be able to do it with bank benefits.
Fidelity Bank
The organization does not provide USSD transfers. To wire the funds to your account, you must visit its office physically and be an active client of Fidelity.
Access Bank
The bank has no USSD option. The bookmaker suggests visiting an Access office to transfer money to BetKing's account for now. Perhaps the bookmaker will continue to work closely together in the future.
How to Transfer Money to Betking Account Using Bank Cards
BetKing lets bettors refill their balance with online transfers. It is a two-minute procedure. It requires a stable web connection and a portable device. Log in, pick the corresponding wiring option, and specify your payment data. The bookie permits it to operate with multiple cards. Keep reading to learn more.
Paystack Debit and Credit Cards
Pay with your Paystack cards because it saves you time. Log in to your account and follow our guide:
Flutterwave Debit and Credit Cards
When we made our observations, we noticed that the bookmaker no longer offers such an option. Try to recharge your balance via other methods.
Monnify Debit and Credit Cards
Monnify is also unavailable right now. However, it means that BetKing can return to cooperation with this system.
Visit The Bank Branch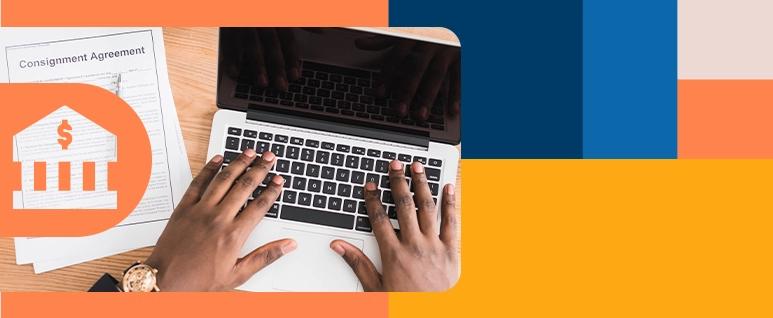 If you do not like any of the online funding options mentioned, use the old way and go to the bank office. The bookie allows you to do that! However, it will take slightly longer than online methods, and we will explain how to complete the documents and receive your wire quickly correctly.
Polaris Bank
If you have an open account at Polaris Collect Bank, go to the nearest branch. Tell a bank manager that you wish to make a transfer. Then you have to take the following actions:
Fulfill the deposit slip.
Do not fill in the account number.
Place your bettor's ID.
Enter the sum you want to deposit.
Explain to the operator that you want to pay BetKing through Paydirect.
Obtain a receipt right after the payment is accomplished.
If accepted, your credit card will be charged right away.
Such a funding solution is not a speedy one because a bettor has to visit the bank and spend some time filling out the documents and providing extra information. But players who prefer it over others like to have the physical receipt, so they can always check their incoming money and send a complaint to the bank in case the transfer has not happened.
Unity Bank
This financial organization also offers to transfer directly to your BetKing account. You should only find the nearest office and go there. The whole procedure is standard, like the one we described above. You need to know your user ID and inform the bank operator that this wire should be directed to the BetKing account.
Zenith Bank
This bank permits players to make instant deposits. Proceed to our minute accomplishment scheme:
Go to the bank office.
Fulfill the deposit slip.
Type in the bettor's ID.
Enter the sum
The deposit slip should have the name of the bookmaker company.
Present your deposit slip to the manager.
Emphasize that you need to transfer to the BetKing account.
After payment is complete, don't forget to grab a receipt.
Your account will be supplemented right after the completion of the transaction. Keep the receipt until you see the money on your balance.
GTBank
It is impossible to send the money without an actual presence at the bank. However, you can do it online via the desktop or mobile version of the site.
Deposit via ATM Machine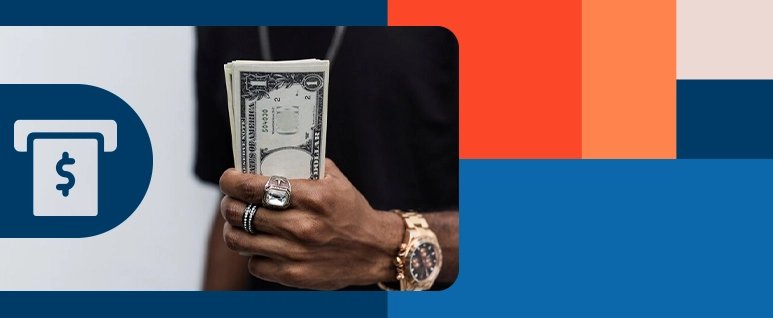 ATM funding is also available. For example, the QuickTeller system offers such an option. For this quest, you have to find the nearest ATM supporting QuickTeller. Then, follow our directions:
Insert your bank card and indicate the pin code.
Choose the Quickteller variant.
Choose the account type.
Indicate merchant code 04314801 and betting ID.
Put the deposited sum.
Indicate a phone number.
Proceed to submit the operation.
Wait until you receive a message about successful payment. Now your account is funded.

The Merchant Code, or MCC, consists of digits that belong to a particular organization based on ISO listings.
How to Credit Betking Account Using Mobile App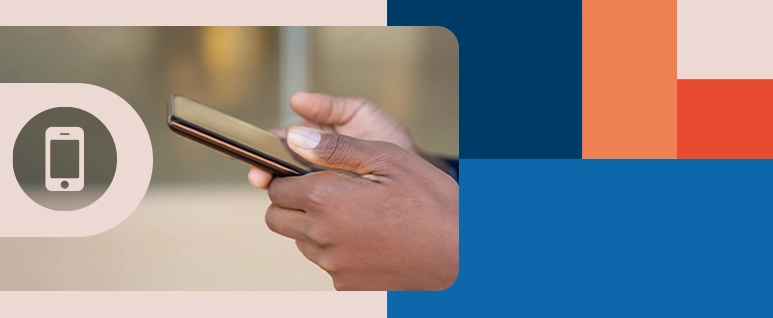 Many Nigerians have banking apps. They utilize it to pay for services and various products. It is fast, convenient, and available at any time. Recharge your wallet in a couple of minutes. Proceed to learn more details about which mobile apps you can utilize.
FirstBank
Currently, the bookie does not offer to use the banks' app for depositing purposes. However, you can visit its branch and make the transaction there. We mentioned how it works before, so go back to that paragraph to check.
Flutterwave System
The BetKing bookmaker does not have this option on the list. Moreover, it currently has no cooperation with Flutterwave on any level. It is one of the most popular systems in Nigeria, so we might have little reason to predict that such collaboration may be resumed in the future.
Paystack System
This system can be utilized for online transfers, but not via its app. Selecting such a method as one of the preferred while adding funds to your account is possible. Enter the amount, pick your bank or a card as the Medium, and confirm your action.
Mobile Deposit via Access
There is one level of relationship with the Access Bank: a physical visit. Other options stay inaccessible at the time of our observation. We still hope for better development later.
Cryptocurrency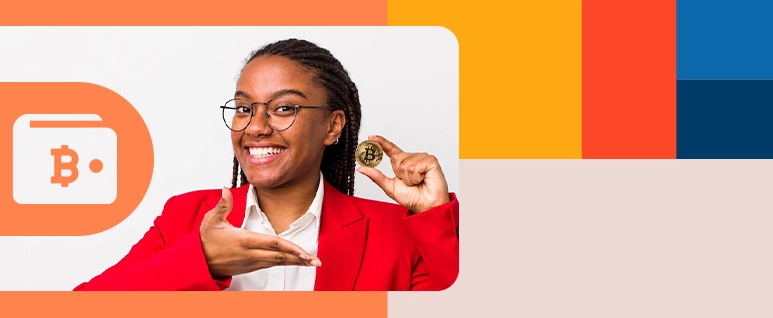 The bookmaker company does not accept any crypto coins. Do not panic. Since it is a global trend BetKing company might change its mind. Stick to the latest news in their blog to monitor the changes.
BetKing Payment Methods Which We Do Not Advice
Many African companies try to attract new clients by integrating modern unchecked payment systems. We do not recommend BetKing bettors try something new to obtain promised benefits from the financial organization. Stick to the solutions described on the BetKing official website. It is the only source of valid and reliable data.
Deposit Bonus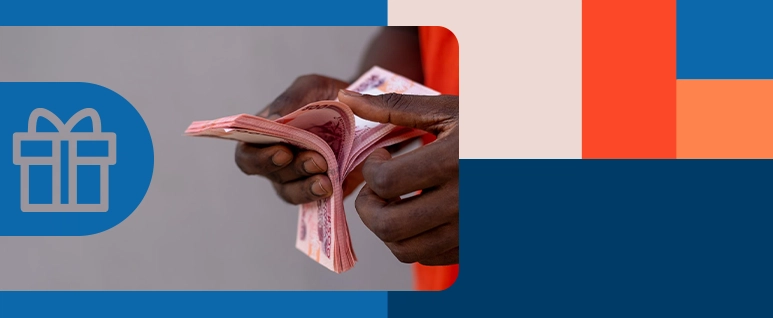 BetKing offers a generous first-deposit bonus to all new Nigerian players. It is easy to collect and use for your future bets. However, while the bonus is currently unavailable, one thing we know for sure about BetKing is that the bookie may soon resume this offer. Look at our small guide on how to collect the reward:
BetKing withdrawal policy says you can transform this reward into real cash and pull it out if you meet betting requirements within 30 days.
BetKing Minimum Withdrawal and Replenished Amounts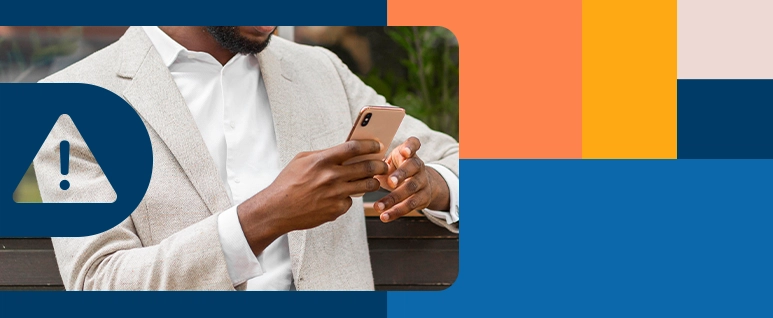 BetKing offers to draw out funds and replenish your balance in various ways. Thus, all the limitations on the minimum deposited sums can be established only by financial organizations, such as banks or payment systems. Here is the table that contains all the necessary aspects about the restrictions of different variations:
| Name | Smallest amount ₦ | Biggest sum ₦ |
| --- | --- | --- |
| QuickTeller Web | 100 | unknown |
| Paydirect Bank Branch | 100 | 10,000,000 |
| Online Bank Transfer | 100 | 10,000,000 |
| GTPay | 100 | unknown |
| eMailMoni | 100 | check card requirements |
| UBA USSD *919* | 50 | unknown |
| Zenith Bank Mobile Transfer | 100 | 3,000,000 |
| QuickTeller ATM Deposit | 100 | 10,000,000 |
Remember that to maintain the fidelity of the audience, BetKing tries to work out more convenient payment options. With expert reviews and thorough research, the bookmaker puts the "coming soon" mark on the still-developing options. Grab more information in the "How to Deposit" tab of the FAQ section on the official website.
Summing Up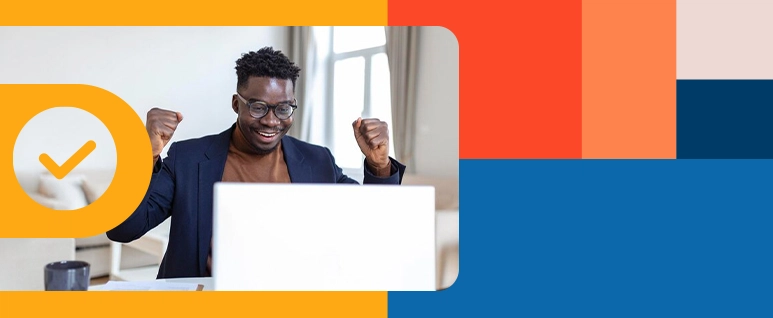 Our detailed exploration of the BetKing replenishing options and possible ways to recharge the balance has proved several proper conclusions
The platform is constantly developing new payment schemes. It might terminate the relationships with some top payment companies, but it can reactivate them at any time.
Reviews from loyal audiences showed that, in most cases, they are delighted with such a range of opportunities to recharge their batteries.
The payment options available are quite convenient for Nigerian punters of various preferences.
It is a reliable gaming platform that can keep operations with your money safe and secure. The official website provides and constantly updates the deposit information, so the best way to find a suitable and accessible method of recharging the account is to check it.
FAQ
How do I fund my BetKing account with USSD?

This method involves a mobile phone and a specific configuration of signs to dial. Each bank has its combinations of them. Check the presented USSDs on the BetKing site to receive more detailed instructions.
How do I transfer from Zenith to BetKing?

Zenith Bank offers various services, including office deposits, mobile transfers (XPATH), and USSD. Visit the BetKing website to view the thorough descriptions.
Do I need an ID to withdraw from Betking?

It might happen that a bookie would ask you to submit the information. Note that the company may be doing a security check in case of your first withdrawal.
Does BetKing give a bonus on the first deposit?

The offer is inactive but not deleted from the official site. It might mean that the company may activate it again someday.
Can I borrow money from BetKing?

No, it is not offered by the bookmaker.
You may be interested
publication - Oct 10, 2023

changed - Dec 07, 2023

How to Download BetKing Mobile App in Nigeria?

BetKing is a well-known bookmaker in Nigeria. The platform has both benefits and downsides, but in this long read, we will focus on the features of the sportsbook's mobile version. It has plenty of sports to wager on and many betting possibilities available in both pre-match and live versions. We will guide you through all the moves of signing...

publication - Oct 11, 2023

Registration and Login on BetKing in Nigeria

We will start this article with an obvious statement: using any wagering platform without first registering is impossible as after deciding that you want to join any bookmaker, the first thing you will do is sign up. So the importance of this process is never overestimated. Our text will cover everything you might want to know about...

publication - May 23, 2023

changed - Nov 14, 2023

What is Combo Bet in BetKing in Nigeria

BetKing, a Nigeria-based bookmaker that operates in other countries on the African continent, is popular for several reasons. It offers a wide selection of sports, flexible betting markets, a user interface that's easy to navigate, and various deposit and withdrawal methods. If anything is lacking, it's the apps for both iOS and Android, but it...