How to Download BetWay Mobile App in Nigeria?
publication - Sep 19, 2023
changed - Sep 22, 2023
Betway is, without a doubt, a huge company in the local market that is highly appreciated and recommended by bettors of all levels. The organization is known for providing great betting services, appealing betting markets, options, and promotions that enhance members' experiences on the platform.
Besides, Betway is not a small business. The site is renowned all over the world and is available in multiple countries, which permits it to have a great audience and a huge number of members. To facilitate its users' experience on the platform, the company decided to develop a mobile application that will permit bettors of all types to access the company's services wherever they are. This app allows members to bet on the go, which is surely very cool. We suggest thoroughly checking out this application and analyzing its main characteristics.
Download the App on Android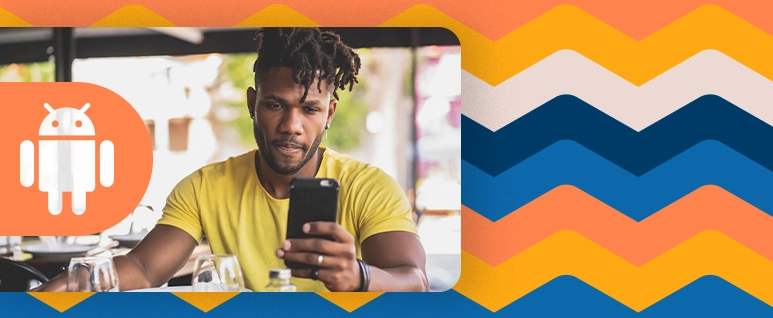 The Betway organization decided to make its mobile application accessible to as many users as possible, which is why it launched it on the two main operating systems that are mostly used in the world. Android is probably one of the leading operating systems worldwide, and is supported on most mobile devices.
Obtaining the Betway mobile application for your Android gadget is as simple as it is. We guarantee that you will not spend more than 5 minutes on the installation process and will rapidly access your app. Let's check it out!
Navigate to the company's official website.
Scroll to the bottom of the page.
Locate the "Download for Android" button.
Tap on it.
Download the file.
When downloaded, simply click on it and wait for the installation process.
After installation, open the app.
Done!
Download the App on iOS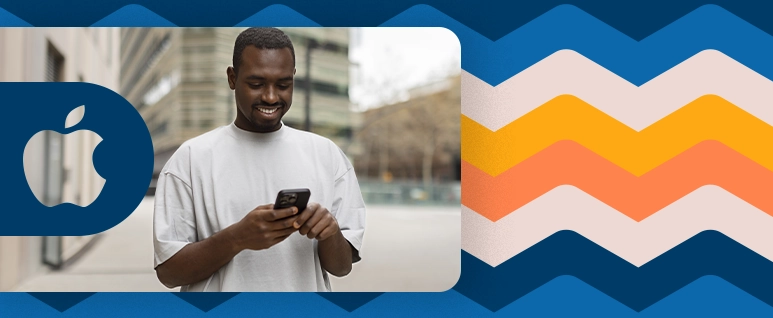 After exploring the local market, we discovered that only a few online betting platforms provide applications for iOS operating devices. We thought that this was really strange and disappointing since most bettors in Nigeria prefer betting via their gadgets rather than being attached to a computer. That is surely a great reason to launch an iOS application, isn't it? That's probably what Betway thought when developing its app and making it available to iOS members as well. Bettors may access it via their iPhones, iPads, or Macs, and here is how.
Visit Betway's official website.
Navigate to the bottom of the page.
Locate and press the "Download on the App Store" button.
When in the App Store, simply press "GET."
Wait for the app to be installed.
Press "OPEN."
Enjoy!
System Requirements
Most applications accessible on the market were developed based on specific criteria in accordance with the operating systems they were going to be launched on. Every program has precise system requirements and conditions to be met for the software to function properly.
To correctly install the Betway application, bettors will also need to ensure that their gadgets are compatible with the software. It is very important to consider these conditions before beginning the installation.
We strongly advise that every member looking forward to installing the application check its compatibility in advance to prevent further inconveniences. That's why our team has gathered all the necessary information for you. Let's see.
Android
| | |
| --- | --- |
| File size | 11.93 MB |
| A version of the app | 12.0.0.1 |
| Price | Free |
iOS
| | |
| --- | --- |
| File size | 67.3 MB |
| iOS version | iOS 12.0 or later |
| Version of the app | 12.0.0.1 |
| Price | Free |
Advantages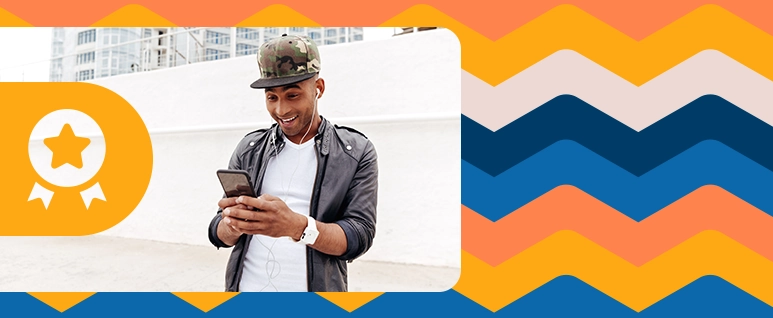 After familiarizing yourself with all the technical aspects of the application, shouldn't we proceed to its advantages? The Betway app is very popular, and that's not without reason since most of its characteristics perfectly suit bettors' preferences and are, without a doubt, really convenient. During our exploration of the program, we noticed some outstanding elements that attracted our attention more than others. That's why we decided to share with you the most interesting advantages of this mobile platform.
Betting on the Go
The advantage of this application, which we qualified as the most incredible one, is surely the possibility to bet on the go. Obviously, that's the point of every sports betting application, but the one developed by Betway seemed particularly convenient and advantageous in terms of mobility to us. The company made sure to make its app as comfortable as possible for betting wherever you are by designing it carefully, focusing on each tab and each button.
Bettors profiting from the platform will have no problem locating the necessary information in the app while on the go, which is surely incredible.
Some companies even struggle to develop a website that doesn't look chaotic, whereas Betway has, without a doubt, surpassed itself in terms of mobile application development.
Sports Library
Another important point for a mobile betting app is to propose appealing services or great betting options. The Betway company is surely winning this challenge with its enormous sports collection. When discovering all the different sports accessible via the app, we were really impressed since the organization managed not only to integrate traditional sports but also took the time to add types of sports that are harder to find online and appreciated only by a few bettors.
This is really fascinating that the company puts so much effort into its members' comfort, offering even small betting communities a neat experience.
Incredible Features
Besides focusing on sports betting, Betway also offers different types of entertainment on its platform. For instance, the company permits its bettors to participate in casino activities or live betting. This diversity is cool because it allows users to experiment with different types of gambling-derived games and spice up their betting experience occasionally. Betting on sports all the time becomes tiring at some point, right? Every sports bettor needs to relax and spend time on some other interesting activity, which is why the company integrated various games into its app.
Besides, after quickly exploring the casino section of the app, we found that it is really appealing and has a great assortment of games ranging from classics to modern ones.
Mobile Version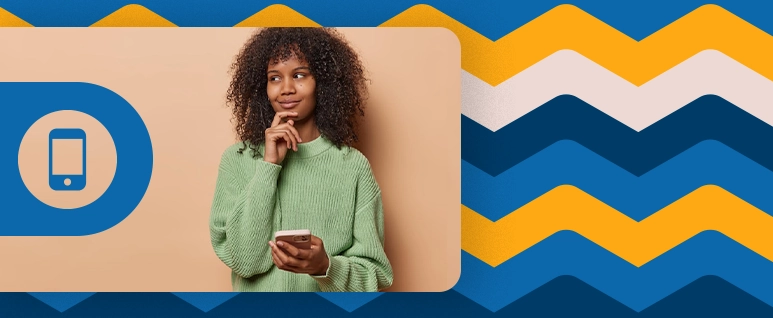 Not many bettors are familiar with this version of the bookmaker simply because they consider the mobile app to be more convenient and accessible in terms of mobile betting. But the company still keeps its mobile version active since some members that don't have access to the app appreciate using it from time to time while in a hurry.
Basically, the mobile version of Betway is something between the app and the desktop version. We tend to consider it most similar to the desktop site adapted for mobile devices since accessing it doesn't require any installation. All you have to do is navigate to the website via a mobile gadget by simply opening it in your browser.
You'll notice that the website is very similar to the desktop one but isn't quite the same because it is more compact and reminds you of an application.
Mobile Version vs. Mobile App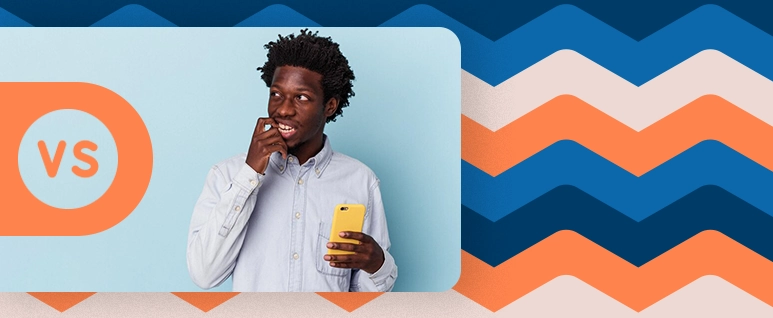 Both versions of the bookie are valid and appreciated by users in the same way; we tend to think that it's more a question of preferences and choice. However, we thought that it would be interesting to compare and contrast both versions' main characteristics and analyze why some bettors prefer going with this or that version of the sportsbook. Let's check!
| App | Mobile version |
| --- | --- |
| Super convenient interface | Doesn't require downloading |
| Handy and may be accessed anywhere | Doesn't need to be updated |
| Regular notifications and alerts | May be accessed at any time without preparation |
| Smooth and rapid navigation that doesn't slow down | |
| Frequent notifications about upcoming events and news | |
| Compact and simple to use | |
Countries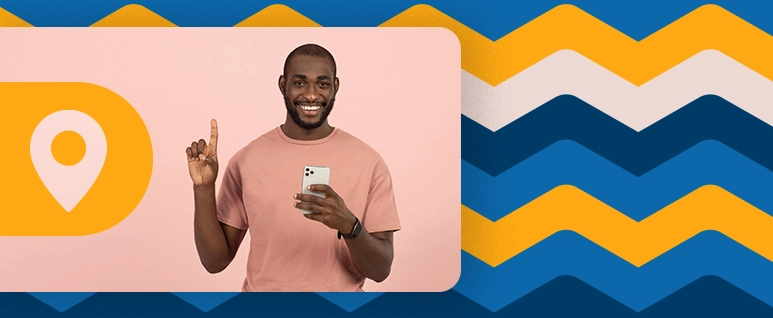 We already mentioned that Betway is a multinational company with a large number of users around the globe. It was founded in 2006 and has offices in multiple international cities, including London, Madrid, and Guernsey, whereas its headquarters are in Malta.
All this information surely makes you think that the company has a very large operating area, and that's absolutely true.
The sportsbook and its mobile application legally provide their services in numerous countries, such as the UK, Malta, Italy, Denmark, Spain, Belgium, etc. The list is actually pretty long, which is surely a good sign because bettors all over the world approve of the bookie's services and highly appreciate them as well.
However, you should also remember that some countries restrict Betway from providing its services on their territory.
Mobile Bonus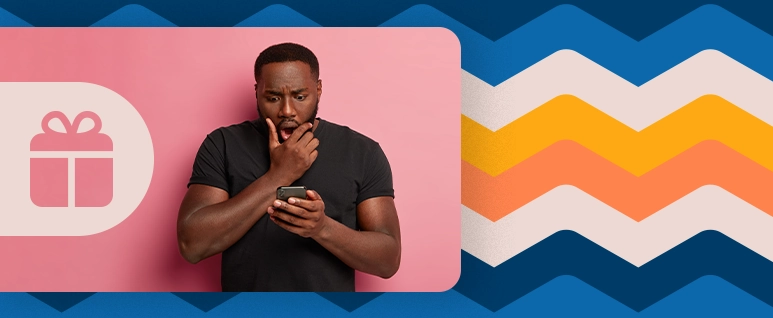 Bonuses and promotions are probably the most appreciated things for all types of bettors.
Offers permit users to boost their betting experience, win prizes, and earn free cash that they can use for betting on the website. Most bonuses aim to spice up bettors' experience on the platform and offer them a great betting journey.
There are different types of promotions, but the "Welcome Bonus" is probably the leading offer among all since it usually permits earning great cash. However, it is available only for new members with freshly created accounts.
There are no such things as mobile bonuses since all the app's features are exactly the same as on the desktop version of the bookmaker.
How to Obtain It
Obtaining the bonuses on the Betway application is really easy and will not take more than a few minutes. Simply be sure to meet all the conditions before proceeding to obtain the offer's prize. When you're ready, simply navigate to the "Promotions" section of the platform and proceed by clicking on the promo that suits you the best. Then, follow the instructions given by the company and enjoy!
How to Bet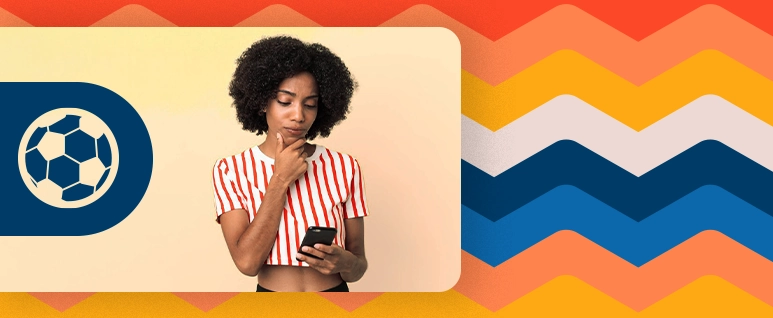 After registering on the Betway platform and having discovered all the sportsbook's main options, bettors tend to get slightly lost, not knowing how to begin their betting experience.
This is a common problem when joining a new platform. Still, it is always fixed rapidly since the Betway mobile app is very simple to use, and its interface permits you to familiarize yourself with the process in a matter of minutes.
If you are ready to dive into the betting procedure, simply open the app and pick a sport that looks interesting to you on the menu. Proceed by tapping on it and selecting the events that you wish to place bets on. Check the odds, pick your bet type and markets, and add the event to your bet slip. That's as simple as it is!
Deposit and Withdrawal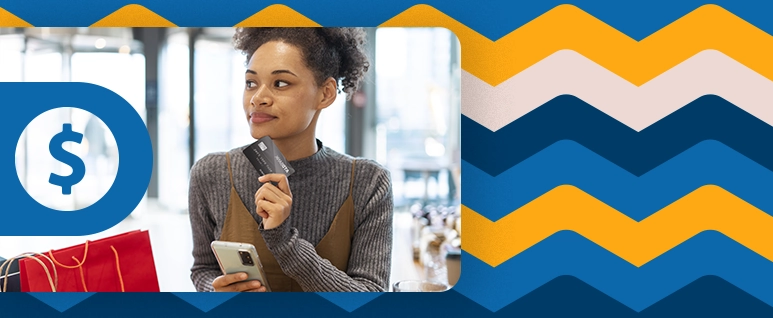 The deposit and withdrawal procedures are probably one of the key elements of the betting process since without investing any cash in your account, you won't be able to play, and without going through the withdrawal process, you won't be able to take your winnings out.
Besides, most promotional offers and bonuses accessible on the platform may be used only after topping up your balance. That's why we suggest checking out both procedures in detail.
Deposit
Depositing funds into your account is a necessary procedure to profit from your betting experience on the site. It permits you to transfer your own cash from your personal wallet to your virtual balance on the Betway platform. This cash is then used to place bets and participate in diverse games and activities. The procedure is necessary since it permits you to access most features of the platform, including bonuses, and permits the bookie to validate you as a trustworthy member through your payment system. Let's check the procedure step by step.
Open the BetWay app.
Tap the green "Deposit" button at the bottom of the screen.
Pick the payment method of your choice.
Enter the amount you wish to invest.
Press "Proceed."
Confirm the translation.
Done!
Withdrawal
After spending time on the platform in a profitable way, you have probably earned some cash or won specific prizes you wish to take out.
If your cash is stuck on your Betway balance right now and you wish to retire it, you may go through the withdrawal procedure and export your earnings directly to your bank account or any type of personal wallet. This procedure is quite rapid and simple, especially if you know how much you wish to withdraw in advance. Most bettors don't have any problems getting their cash out via the app; on the contrary, they find it even simpler. We suggest you take a look at the detailed steps of the procedure.
Open the application.
Access the side menu.
Press "Withdraw funds."
Pick a payment method that suits you.
Enter the amount you wish to withdraw.
Tap on "Withdraw now."
Confirm the transfer.
Enjoy!
Functionality and Design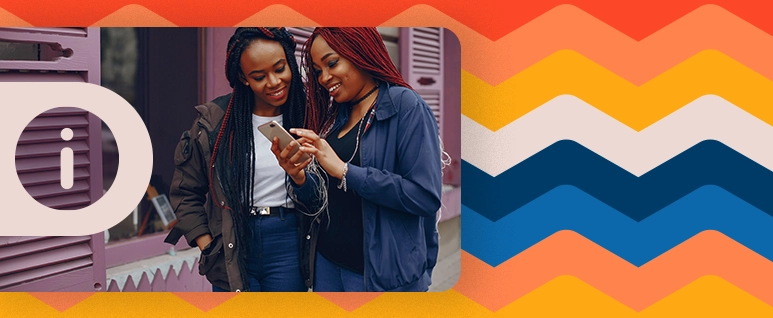 The way an app looks and works is, without a doubt, the most noticeable thing for its users. That's the first thing a member remarks about when opening it, and this first impression is one of the most important for both the client and the app creator. That's why most companies focus so badly on this type of thing and put so much effort into creating an app that will make its users comfortable and at ease.
Betway is not an exception since the organization worked quite well on developing its app's design and functionality. A few seconds after launching the app, members will notice that the application is designed in very appealing colors, including shades of dark green, gray, black, and white. Also, all of the necessary sections of the sportsbook are well-organized and easy to locate, which is very important for new users. We also appreciated the fact that the company took the time to work on the app's fluidity. The smoothness of the app is remarkable.
Support
Each of us wishes to be heard and helped when encountering difficulty, right? That's why the Betway company took care to give its members the possibility of reaching out for help via the platform in case a problem arises. The Betway support team is easily reachable and always ready to answer bettors' questions, process their inquiries, and take care of a complication.
Users of the app and website have the right to contact the support team with all types of problems linked to the platform and seek help freely at any time.
Luckily, customer care service is available through various channels that will be very convenient for nearly every member. Here they are.
Live Chat
Conclusion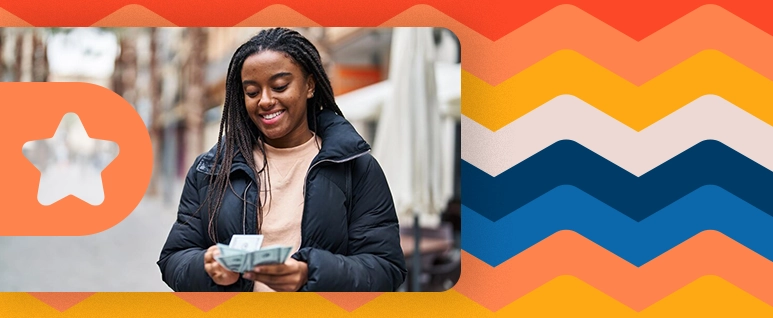 After our exploration of the Betway platform and its mobile application, we may assure you that this company, without a doubt, invests a lot in its sportsbook and puts lots of effort into making its platform as comfortable as possible for its customers.
The bookie provides a large array of sports with very interesting choices, betting options, and markets. Besides, it allows its members to profit from other gambling-derived activities and not only focus on sports; the bookie provides its members with casino services, live betting, and other appealing entertainment.
Speaking of the app itself, we found it simple to use, handy, and smooth—everything a good app offers. It is beautiful, well-organized, and permits betting on the go, which is surely really important. In our Betway review, we gathered all the information regarding the company's app, but if you wish to learn more, you may check the FAQ below.
FAQ
How do I create a Betway account?

Simply navigate to the site or open the app and click on "Sign Up."
What is the easiest game to make money on Betway?

There are no easy games on the site; everything is individual.
Which bank account does Betway use?

Betway functions with the most renowned Nigerian banks.
What is the starting deposit for Betway?

It is 100 Naira.
Can I withdraw my money from Betway?

Absolutely!