How to Withdraw Money from Nairabet account in Nigeria
publication - Oct 16, 2023
changed - Nov 10, 2023
NairaBet is a popular online gambling platform in Nigeria that has gained significant traction among sports enthusiasts and punters. However, as with any bookmaker, the ability to withdraw your winnings is crucial to the overall gambling experience. This comprehensive guide will take you through removing funds from the bookie, covering essential aspects such as rules, limits, methods, fees, and possible issues. By the end of this guide, you will be well-equipped to navigate Bookie withdrawals with ease and confidence.
NairaBet Withdrawal Rules in Nigeria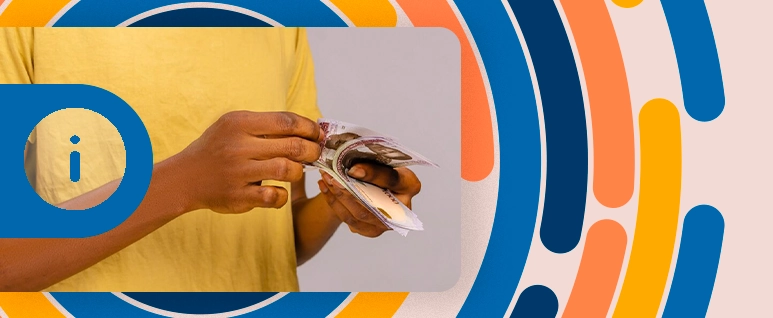 As a NairaBet user in Nigeria, you should understand the platform's withdrawal rules to ensure a smooth and hassle-free gambling experience. These rules have been implemented to protect both the user and the platform from fraud and ensure compliance with legal requirements.
Funds may be withdrawn from your account provided that:
All payments made into your account have been confirmed as cleared and not charged back, reversed, or canceled.
Before taking out funds from your account, you must ensure that all deposits made into your account have been cleared and fully processed. This means that there should be no pending chargebacks, reversals, or cancellations related to your deposits. In addition, doing so can prevent any issues or delays when requesting a withdrawal.
Satisfactory identity verification checks have been completed as per Anti-Money Laundering or other obligations.
Bookie must perform identity verification checks on its users to comply with legal requirements. This is crucial in preventing fraud, money laundering, and other illicit activities. Therefore, before successfully taking out funds, you must have satisfactorily completed these checks and proven your identity according to Anti-Money Laundering regulations or other relevant obligations.
You have complied with NairaBet's Terms and Conditions.
To take out funds from your account, you must have adhered to the platform's Terms and Conditions. These rules are in place to ensure a fair and secure gambling environment for all users. Complying with these guidelines can prevent any issues or disputes from arising during the withdrawal process.
You have been verified as being over the age of 18.
You must be at least 18 years old to use the bookmaker and access its services. In addition, before you can take out funds from your account, NairaBet must verify your age. This is essential to ensure compliance with gambling regulations and promote responsible gambling practices.
Withdrawal Limits
Understanding withdrawal limits is essential when using NairaBet in Nigeria. Although the platform does not explicitly mention minimum and maximum withdrawal limits on the website, it is crucial to be aware of any potential limitations that may exist.
Minimum Withdrawal Limits
While not stated on the website, most online gambling platforms have a minimum withdrawal limit to ensure the efficiency of transactions and reduce operational costs. To find the minimum withdrawal limit for Bookie, you can reach out to NairaBet customer line.
Maximum Withdrawal Limits
Similar to minimum withdrawal limits, the maximum withdrawal limit is not explicitly mentioned on the website. However, maximum limits are typically in place to manage cash flow and maintain platform security. To obtain information on the maximum withdrawal limit for NairaBet, you should contact their customer care.
Withdrawal Requests
To make a withdrawal request, log in to your account and navigate to the withdrawal section on the website or within the mobile app. This section typically displays your available withdrawal methods, any associated fees, and the status of your pending withdrawal requests. By accessing this section, you can easily monitor and manage your withdrawals.
NairaBet Withdrawal Methods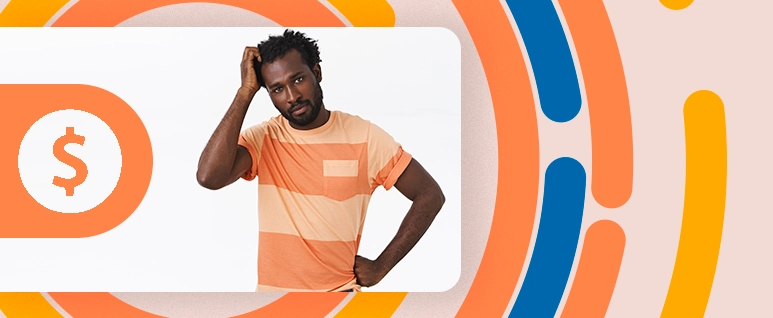 The bookie offers a variety of withdrawal methods to cater to the diverse needs of users in Nigeria. Below is a list of some popular withdrawal methods available on the platform.
Interswitch
Interswitch is Nigeria's leading payment processing company, providing seamless and secure financial transactions. By using Interswitch for withdrawals, you can conveniently transfer your winnings directly to your bank account, ensuring a swift and hassle-free process.
X press Pay
Xpress Pay is another reliable payment solution that enables you to take out your winnings quickly and efficiently. With Xpress Pay, you can enjoy a straightforward withdrawal process, allowing you to access your funds fast.
Paystack
Paystack is a widespread online payment platform in Nigeria, known for its security and ease of use. By choosing Paystack as your withdrawal method, you can transfer your winnings securely to your bank account or the preferred payment method. In addition, the platform's user-Bookie interface and robust security measures make it an excellent choice for Bookie withdrawals.
Flutterwave
Flutterwave is a renowned payment solution provider, offering a range of payment services to businesses and individuals across Africa. Using Flutterwave for your NairaBet withdrawals, you can enjoy a seamless and secure transaction process, ensuring your funds reach you safely and efficiently.
Whether you opt for Interswitch, Xpress Pay, Paystack, or Flutterwave, each method ensures a secure and efficient way to remove your winnings from the platform. Always choose the withdrawal method that best suits your requirements and is convenient.
How to Withdraw From NairaBet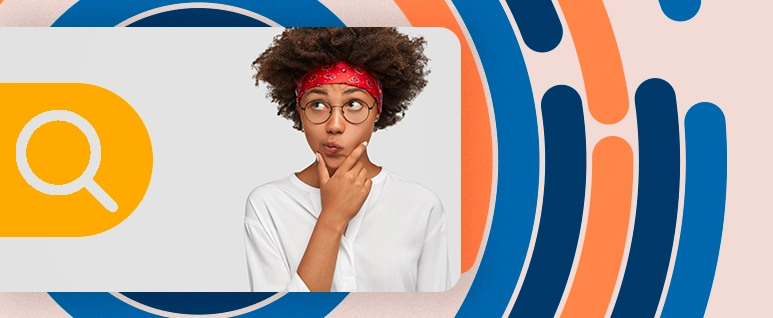 Removing your winnings from NairaBet is a straightforward and secure process. As one of Nigeria's leading online gambling platforms, the bookie offers many withdrawal methods to cater to its users' needs. However, to ensure a seamless withdrawal experience, it is essential to follow the step-by-step guide outlined below. This guide will walk you through removing your funds from your account, making it easy to access your winnings quickly and efficiently.
From the NairaBet Site
Follow these simple steps to take out your winnings from your NairaBet account:
Log in to your account
Access the Bookie platform and enter your login credentials to sign in to your account.
Select the 'Account' from the top of the screen
Once logged in, navigate to the top of the screen and click the 'Account' button or icon to access your account details.
Select 'Withdrawal' and go to the Withdrawal Page
Find and click on the 'Withdrawal' option, which will direct you to the Withdrawal Page where you can initiate the withdrawal process.
Select the bank from your approved banks that you wish to pay to
Choose the bank you want to transfer your winnings to from the approved banks on the Withdrawal Page list.
Input the amount you would like to withdraw
Enter the specific amount you wish to take out from your account. Ensure that you stay within the minimum and maximum withdrawal limits.
Click on Withdrawal
After providing all the necessary information, click the 'Withdrawal' button to submit your request.
Check Withdrawals History for payment status
Once submitted, you can view your payment status in your Withdrawals History. This allows you to track the progress of your withdrawal request and stay informed about its completion.
You can easily take out your winnings by following these simple steps. Always ensure you have met all the withdrawal requirements before initiating the process to avoid delays or complications.
From NairaBet in the App
Although NairaBet does not have a dedicated mobile app, you can still access and manage your account using your iOS or Android device by visiting the website. Thanks to the platform's mobile-friendly design, you can easily navigate the site and initiate withdrawal on your smartphone or tablet. Simply follow the step-by-step guide for removing funds through the Bookie website. Enjoy the convenience of managing your account and accessing your winnings on the go.
Payout Fee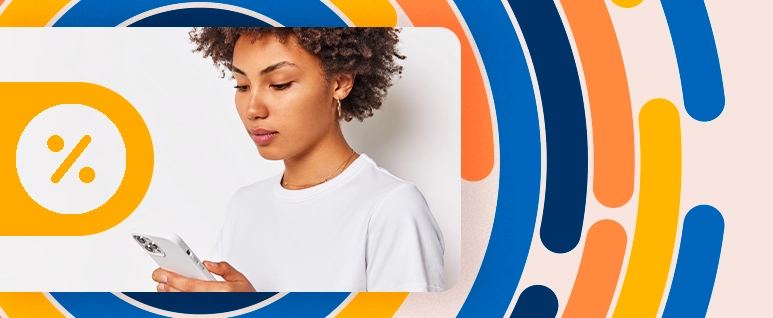 When you win money at NairaBet in Naira, you can rest assured that you won't be charged any additional fees when removing your winnings. This means you can keep all the money you've won and take it out whenever you're ready without worrying about hidden charges or fees.
Possibility of Cashing out Funds in NairaBet Nigeria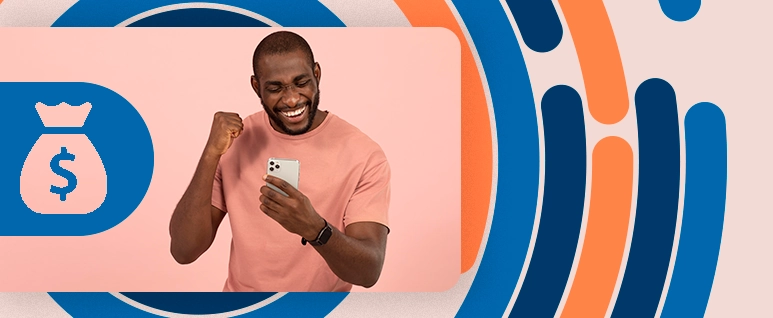 NairaBet Nigeria does not offer a cash-out feature. This means you can only close your bets after the events' completion to secure partial winnings or minimize losses. However, the bookmaker may update its features and services in the future, so it's always a good idea to keep an eye on its website or contact its customer support for any updates or changes in its offerings.
How to Withdraw NairaBet Bonus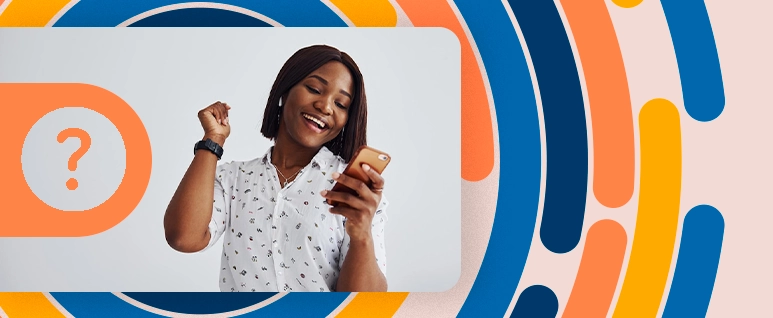 Removing your NairaBet bonus may involve meeting specific requirements and conditions before accessing your bonus winnings. Here's what you need to know to take out your Bookie bonus:
Wagering Requirements
To take out your bonus, you may need to meet specific wagering requirements Bookie sets. These requirements dictate the number of times you must wager the bonus amount before it becomes available for Withdrawal. Make sure to check the terms and conditions associated with your bonus offer for detailed information on the wagering requirements.
Minimum Odds
Some NairaBet bonuses require you to place bets on events with minimum odds to qualify for the wagering requirements. So keep an eye on the odds and ensure your chances comply with these conditions to successfully meet the bonus withdrawal requirements.
Time Limits
NairaBet bonuses may come with time limits, within which you must meet the wagering requirements. Be mindful of these deadlines and strive to complete the requirements within the specified timeframe to avoid losing your bonus.
Bet Types
Certain bet types may not count towards the wagering requirements for your bonus. Always read the terms and conditions to understand which bets qualify and ensure that you place bets accordingly.
Verification
Before you can take out your bonus winnings, NairaBet might require you to complete identity verification. This process is crucial in maintaining platform security and ensuring compliance with relevant regulations.
By carefully following these points and understanding the specific requirements associated with your NairaBet bonus, you can successfully meet the conditions and withdraw your bonus winnings.
Verification (Customer Identity Verification (KYC))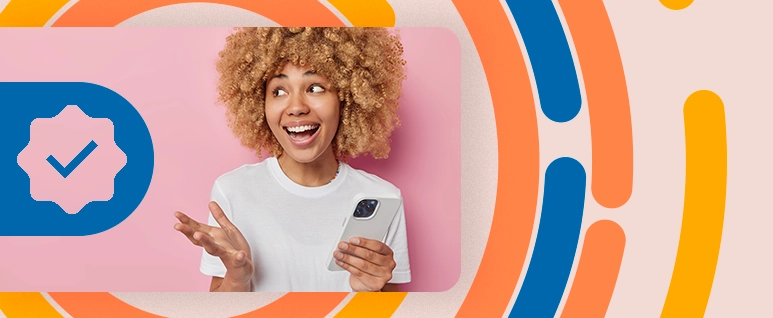 To ensure the security and integrity of the platform, NairaBet requires users to complete the Know Your Customer (KYC) process. This process involves verifying your identity and bank account details. There are two methods to achieve the KYC process:
Method 1: Validate Bank Account after Confirmation Page
After clicking on the 'Continue to site' button on the confirmation page, you will be directed to a page asking you to 'Validate bank account.'
This page will appear every time you log in until you have completed your KYC.
Fill in your bank account details and click the 'SAVE' button.
A page will confirm that your account has been validated and the KYC process is complete.
Method 2: Add Bank Account via Account Settings
Log in to your account and find the button 'Account' on the top right side of the page.
From the Account menu, click on 'Bank account.'
You will be required to click on 'Add a bank account.'
Fill in your bank account details on the page and click 'SAVE.'
By completing the KYC process through either of these methods, you verify your identity and bank account details, ensuring a secure and compliant gambling experience on Bookie.
Time to Withdraw Funds From Bookmaker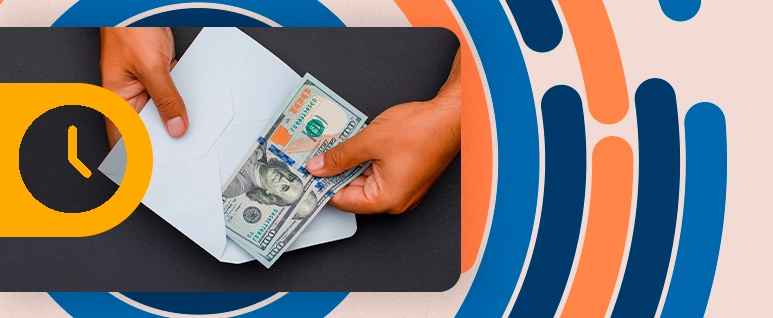 The time it takes to take out funds from a bookmaker can change depending on your withdrawal method and the specific bank or payment provider involved. Generally, withdrawals may take anywhere from a few minutes to several business days.
Withdrawals on Weekends
It is essential to note that some banks or payment providers may only process transactions on weekends or holidays. This may result in a delay in receiving your Withdrawal during these periods. However, NairaBet will still process your withdrawal request. The funds will be transferred when the bank or payment provider resumes processing transactions.
Possible Problems With Removing Funds From NairaBet: What to Do?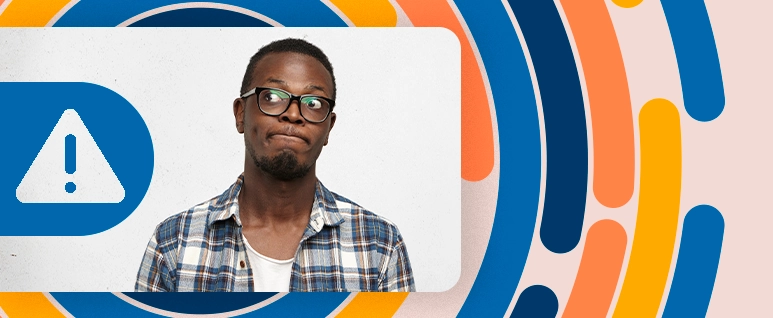 Non-compliance With Limits
Ensure you meet the minimum and maximum withdrawal limits set by Bookie. If your withdrawal request does not comply with these limits, adjust the amount accordingly before submitting the request.
Mobile Operator Restrictions
Some mobile operators may have restrictions that affect transactions. Check with your mobile operator to confirm any limitations or contact Bookie customer care for alternative withdrawal options.
Connection Problems
Ensure you have a stable internet connection when submitting your withdrawal request. If you experience connection issues, try using a different network or device.
Part Mismatch
Make sure your personal and banking information is accurate and up-to-date. If there is a mismatch in the details, update the information required before initiating the withdrawal process.
No Registered Withdrawal Methods
Ensure you have a valid withdrawal method registered with the bookie. If you still need to add a withdrawal method, follow the steps before submitting your request.
What to Do if NairaBet Does Not Allow You to Withdraw Funds?
If you cannot take out funds, contact their customer support for assistance. They can help identify the issue and guide you on resolving it.
I Want to Cancel My Withdrawal
If you wish to cancel a withdrawal request, contact NairaBet's customer care immediately. They can help determine whether the withdrawal can still be withdrawn or the transaction has already been processed. Remember that cancellation may not be possible if the withdrawal process is already in progress or completed.
Operator
Bonus
Partners
Top markets
Rating
Action
NEW USER BONUS UP TO 1500$
Partners
get bonus
rank
operator
bonus
info
action
Up to 1500 risk free bet

Up to 1500 risk free bet

Up to 1500 risk free bet

NEW USER BONUS $3000 FREE

Up to 1500 risk free bet

Up to 1500 risk free bet

Up to 1500 risk free bet

NEW USER BONUS $3000 FREE
Conclusion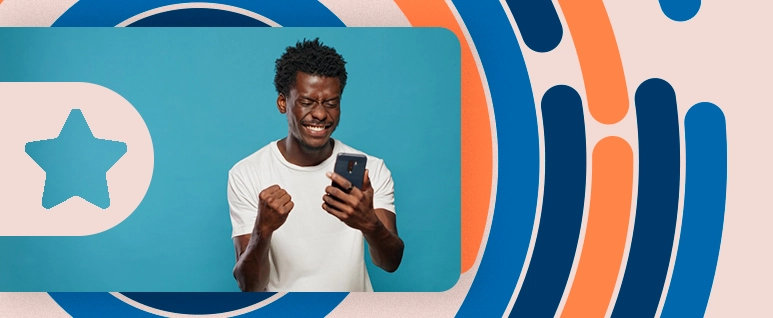 NairaBet Nigeria offers a user-friendly and secure platform for online gambling enthusiasts in Nigeria. Removing your funds from the platform is a straightforward process, but it's crucial to understand many aspects of withdrawals, such as the rules, limits, methods, and potential issues that may arise. By following the guidelines and recommendations in this article, you can enjoy a seamless withdrawal experience and easily access your winnings.
FAQ
Is NairaBet legit in Nigeria?

Yes, it is legitimate in Nigeria. It is licensed and regulated by the National Lottery Regulatory Commission, ensuring a secure and trustworthy gambling environment.
Who is the owner of NairaBet?

Oloye Akin Alabi is the owner of the bookmaker in Naira.
Is NairaBet still functioning?

Yes, it is still functioning and actively providing gambling services to Nigerian users.
How can I play NairaBet on my phone?

To play NairaBet on your phone, visit its website using your mobile device's browser. Although there isn't a dedicated mobile app, the website is optimized for mobile use, allowing you to access and enjoy all the features and services on your smartphone or tablet.
When did NairaBet start in Nigeria?

It was established in 2009 in Nigeria, making it one of the pioneers in the online sports gambling industry within the country.