BetPawa Sportsbook and Casino Review
publication - Jul 15, 2022
changed - Nov 14, 2023
BetPawa Benefits and Drawbacks
Various sports and betting options
Competitive odds
Secure and safe
Mobile App (only for Android)
No live streaming
The withdrawal process time can be long
Limited casino selection
BetPawa Score
Bonus offer

Betting variety

Mobile experience

Payment options

Betting experience

Support

Summary
BetPawa is an online sports betting platform that offers sports betting and casino games, known for its low betting limits, user-friendly web and app design, and a large variety of sports and live betting options. Users can enjoy well-liked games, including slots in the casino section. We'll explore the platform's features in this article, including why it's a popular option in Nigeria, its security and reliability, its odds and betting markets, deposit, registration requirements, owners, and its benefits and disadvantages. Read on to learn more about BetPawa and what to expect if you consider using it in Nigeria.
About BetPawa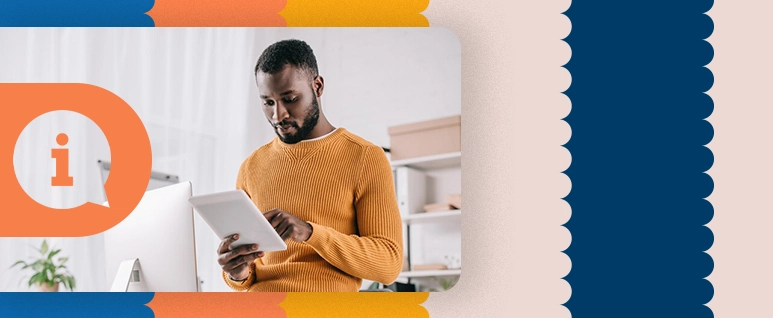 Low betting limits, a mobile-friendly design, and a large variety of sports are all features of the online sportsbook and casino BetPawa. A safe and dependable betting experience is guaranteed by the platform's licensing and regulation in various African countries. The casino section has well-liked slots for casino fans. Users can easily place bets and play casino games from their mobile devices thanks to the BetPawa app and its user-friendly design. Due to the platform's dedication to price and accessibility, it is a preferred option among consumers throughout Africa.
BetPawa in Nigeria
BetPawa works in several African countries, including Nigeria. To use the platform, you must first create an account, which is a quick and easy procedure. After authorization, you can deposit funds into your account using various payment methods, such as bank transfers, mobile money, and card payments. Once your account is funded, you can bet on sports and play casino games. BetPawa provides various betting options, including live betting, virtual sports, and e-sports.
Website and Mobile App
Users will notice it is simple to explore BetPawa's platform and find the features they want due to the platform's user-friendly design on both its mobile app and desktop website. The website is mobile-friendly, enabling customers to bet while on the go. The live betting option on the site allows users to bet on games in real-time, which magnifies the excitement of the betting and casino-playing process.
Features of App
For those who are always on the go, BetPawa provides a mobile application for Android smartphones. With a user-friendly design optimized for mobile devices, the app enables users to bet and play casino games straight from their mobile devices. Users can easily keep informed about their bets and gaming activities using the app's push notifications for live betting and other features.
Customer Service
Customers can get assistance by phone, Telegram, Facebook, and email. Users can contact the customer support team anytime for help with their issues. Additionally, the platform has a comprehensive FAQ section on its website that answers several frequently asked questions. Overall, the platform's customer service is friendly and quick to respond, making it simple for consumers to acquire help.
BetPawa in Other Countries
The platform is available in several African countries, including Kenya, Ghana, Zambia, Tanzania, Uganda, and Nigeria. There can be variations in the accessible payment methods and betting selections, even though the registration, depositing money, and making bet procedures are generally the same across all countries. The sports and games offered on the platform can also vary depending on the country. The user experience is the same across all countries, with a user-friendly design and various betting options.
Accepted Currencies
BetPawa accepts several currencies, such as Nigerian Naira, Kenyan Shilling, Ghanaian Cedi, Zambian Kwacha, and Tanzanian and Ugandan Shillings. Users can select their preferred currency when creating an account, which will be used automatically for their region. Users should be aware that they can be charged currency conversion costs if they deposit or withdraw funds in a currency other than their account currency.
Why BetPawa is a Good Choice for Nigerian Users
The platform is favored among sports betting fans in Nigeria since it provides consumers with a lot of benefits. The website makes it simple for customers to identify the events they want to bet on and offers a wide variety of betting options, including sports, virtual sports, and e-sports. The user-friendly style of the website and mobile app makes it simple for consumers to explore and get the functions they require.
BetPawa has appealing odds and is completely licensed and controlled, guaranteeing a secure and open betting environment. Users can deposit and withdraw money utilizing practical payment options, including card payments, mobile money, and bank transfers. Customer support can be reached 24/7 through email, and phone, providing users with the assistance they need whenever needed.
In summary, BetPawa offers customers in Nigeria a safe, convenient, and enjoyable betting experience. Anyone wishing to enjoy online sports betting with a trustworthy bookmaker should consider it.
Trustworthiness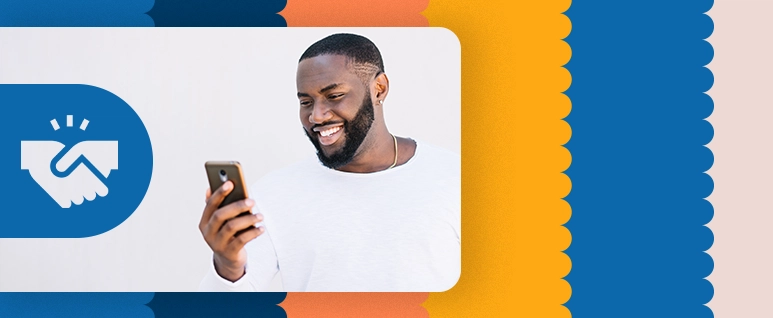 BetPawa is a legitimate and safe bookmaker that operates in several countries worldwide, including Nigeria. The platform is officially licensed and regulated by regional authorities, ensuring it complies with all applicable rules and laws. BetPawa employs advanced security procedures to safeguard user data and transactions. Overall, BetPawa provides customers in Nigeria and other countries with a safe and open betting environment.
Terms and Conditions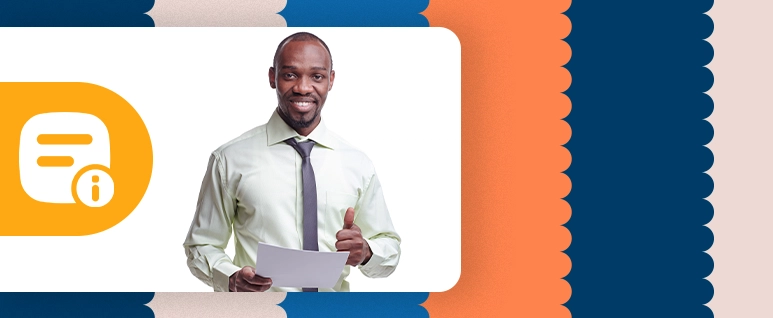 Customers must follow general sports betting rules. These rules tackle problems, including correctly placing bets, the maximum and minimum bet amounts, and when bets can be canceled. If there is proof of manipulation, cheating, or any other breaches of the rules, the company also maintains the right to fix mistakes or reject bets. In cases where an event is unclear or not covered by the rules, the company will decide the outcome on a case-by-case basis. Before making any bets, customers should carefully read these rules.Features of BetPawa
BetPawa provides two main sports for users to bet on: football, basketball as well as casino slots. Users can navigate through the list of sports and select the one they're interested in. Virtual sports, which are computer-generated simulations of real sporting events, are another form of betting offered on BetPawa. In order to provide customers with even more convenience, BetPawa also provides a mobile application that works with Android smartphones and allows them to use the platform and place bets while on the go.
Sports Market
Users at BetPawa have access to a variety of betting options, including sports and virtual bets. Players can bet on two main sports, even though the sports market only offers bets on football and basketball. Additionally, virtual sports simulations provide users with even more opportunities to bet. Overall, BetPawa provides users with a large variety of betting possibilities to select from.
Betting Markets
Users at BetPawa can access a selection of bet types, including the most well-liked ones like 1X2, Double Chance, Handicap, Over/Under, and Half-Time/Full-Time. Users can also bet on uncommon possibilities like Correct Score and Draw No Bet.
Double Chance
Double chance is a widely used betting option in soccer betting, and it allows users to make a safer bet while increasing the cost. With the double chance bet, a user can select two out of the three possible outcomes in a soccer match. These outcomes include Team A winning, Team B wins, or the match ending in a draw. By selecting two out of the three possible outcomes, the bettor increases their chances of winning, but at the cost of higher odds and a lower payout.
Over/Under
An over-under is a popular betting market in sports where the punters bet on whether a score for a game will be higher or lower than a predetermined value. This type of bet is often placed on the combined score of two teams in a match, but it can also be placed on other statistics, such as the total number of goals, points, or rebounds. Over-under bets provide an exciting way to bet on sports, allowing bettors to root for either a high-scoring or low-scoring game.
Competitive Odds
With competitive odds on a variety of sports, BetPawa allows consumers to increase their potential winnings. The platform calculates odds using advanced algorithms and data analysis, guaranteeing that they are precise and current. This allows users to make informed decisions and place bets with confidence. One factor contributing to BetPawa's popularity among sports bettors in Nigeria and other countries is its commitment to providing competitive odds.
Live Betting and Live Streaming Features
BetPawa provide a live betting feature that enables users to place bets on events that are currently in progress. With the help of this feature, users will be able to engage in an exciting and dynamic betting experience that will enable them to respond to events as they happen and place-wise bets. While BetPawa does not currently offer live streaming, the live betting feature offers users the opportunity to follow the action in real-time and make an informed betting decision.
BetPawa Bonuses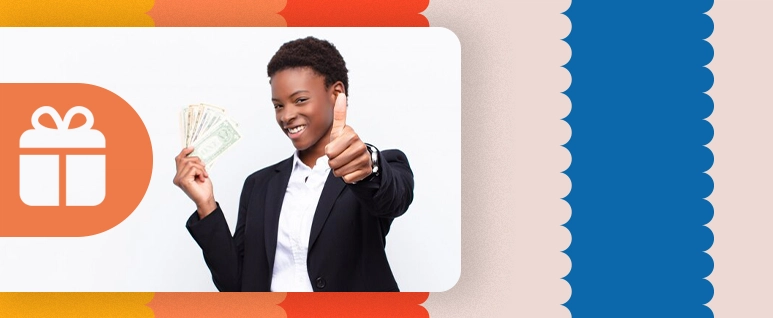 BetPawa provides a single bonus known as the Win Bonus. The bonus percentage is determined by the total number of finished matches in a user's multi-bet; canceled or delayed matches are not included in this calculation. The highest bonus is 500% for a 45-leg multi-bet, and the percentage rises as more legs are added to the multi-bet.
Remember that the bonus is determined only by the profits, not the stake. For instance, if a person bets ₦100 and wins ₦1,000, their earnings would be ₦900 without the bet. A 50% win bonus would thus be worth 450, and the overall payment, which includes the initial winnings and the win bonus, would be ₦1,450.
Registration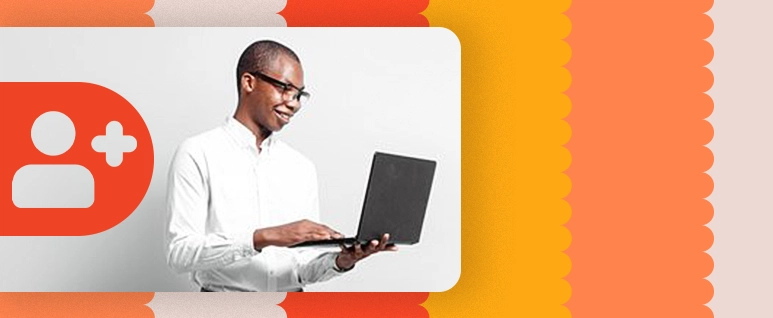 Signing up for an account on the platform is a simple process. Name, date of birth, and phone number are all basic information that must be provided on the registration form. Once the BetPawa registration form is completed, users can verify their account and start betting. Here is how you can register
Enter Your Personal Details

Type in your phone number and confirm it with an SMS, type in your full name and come up with a password.
Overall, BetPawa's registration process is easy and simple, enabling customers to begin betting on their preferred sports immediately.
How to Deposit on BetPawa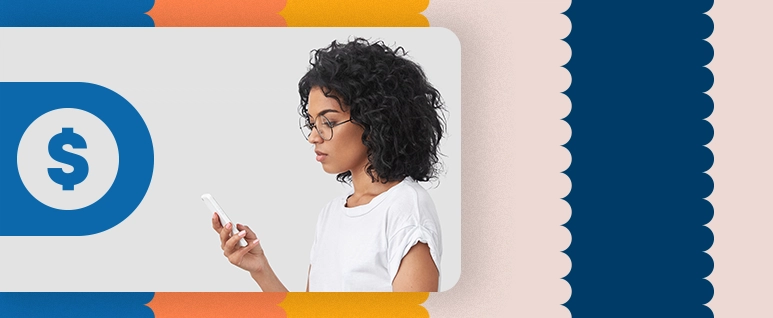 On BetPawa, depositing a deposit is a quick and easy process that only requires a few basic steps. Users can log into their BetPawa account and click the "Deposit" button, which will bring up the various payment options. Several payment options are offered at BetPawa, including bank transfers, debit/credit cards, and mobile money. To deposit on BetPawa
Requirements for Withdrawal
BetPawa users can withdraw money using the same payment options as for deposits, with a minimum withdrawal amount that may change according to the method adopted. The processing duration for withdrawal requests is normally 24 hours. However, it may vary depending on the payment method used. Before starting a withdrawal, users would need to go through a verification procedure, and BetPawa could need further details or proof to finish it.
Tips for Successful Predictions
You can improve your chances of success using BetPawa sure prediction suggestions and developing a good betting strategy.
Research and Analysis. Analyze the teams or players in concern before placing a bet. Check their recent performance, head-to-head history, and any other key information which might help you make a smart decision.
Don't chase Your Losses. If you go on a losing streak, avoid the temptation to attempt to make up for the loss by increasing your stakes or taking risks you wouldn't typically take. Hold your course and bet accordingly, and have a belief that the outcome will finally go on your side.
Control Budget. Set and keep to a budget for your gambling. This can assist you in controlling your emotions and minimizing impulsive decisions.
It's essential to remember that even if these suggestions might assist you in making better betting decisions, there is no 100% guaranteed strategy to win on BetPawa consistently. It should also be mentioned to bet responsibly, within your means, and to see sports betting as entertainment rather than a sure way to make money.
Casino
BetPawa also offers a casino section for players who love casino games. The "Games" tab on the homepage's left side has access to the casino section. The selection of casino games is fairly limited, with a focus on slot games, but it still gives a variety of options for players to select from. Here are three examples:
Lucky Roulette
Lucky Roulette is a unique combination of classical and mini roulette games, featuring three different table layouts (1-12, 13-24, and 25-36), with each layout consisting of zero, twelve layout-dependent numbers, and side bets (red, black, odd, even). The zero is green, while the other numbers are either red or black.
To play, simply select a chip with your desired bet value and click on the table sector where you want to place your bet. You can place multiple bets on the same sector, but only the three highest bets will be shown. Once you are sure about your bets, click on the "SPIN" button to start the game round.
Wheel of Luck
Wheel of Luck is a game where players spin a wheel consisting of various sectors, each with one of six given colors or offering free spins. The player wins if they place a bet on the color at which the wheel stops. Players can bet on any or all of the six colors.
The game offers a theoretical return to players of 97.56%. Each color has a fixed multiplier according to the pay table, and the player's bet placed on the color where the wheel stops is multiplied by the corresponding color multiplier to determine their win amount.
Sweet Candy 6
"Sweet Candy 6" is an instant lottery game where players select six candies numbered from 1 to 60 and press the "PLAY" button. Alternatively, they can press the "RANDOM" button to have the system select the candies for them.
Six candies will then roll out of the machine, and players will win a prize if any of the candies match their selected picks. If all six candies are the same, the player can win a huge prize of 500,000.00 Naira. The theoretical return to the player for this game is 85.80%.
Owner of BetPawa
Rasmus Hansen, the CTO and co-founder of BetPawa, has played a pivotal role in building the foundation and team for the popular sports betting platform. Thanks to his efforts, BetPawa now serves over one million active users across Africa, providing them with a safe and enjoyable online betting experience.
By weighing these benefits and drawbacks and considering your own personal interests and preferences, you can decide that BetPawa is the right platform for you.
Customer Care
Conclusion
BetPawa is a popular and trusted online betting platform that provides a variety of sports betting and casino gaming possibilities to users in Nigeria and other countries around the world. A user-friendly interface, a safe and secure platform, competitive odds, and a selection of betting options, such as live betting and virtual sports, are all provided by BetPawa. In general, BetPawa offers customers in Nigeria and beyond a secure and pleasurable betting experience. BetPawa is an excellent option to use for Nigerian users.
Please select a bookmaker to compare
FAQ
Is BetPawa trusted?

Yes, it is. BetPawa has a license which means the platform is trusted.
Where is BetPawa located?

BetPawa's headquarters is located in Tallinn, Estonia.
How many countries use BetPawa?

How many countries use BetPawa? BetPawa is available in 10 African countries, namely Kenya, Nigeria, Uganda, Zambia, Ghana, Tanzania, Cameroon, DRC Congo, Malawi, and Rwanda.
Why is BetPawa not working?

You should contact customer service to learn why.
Can I know in detail how to play on BetPawa?

You can check our article "How to play on BetPawa." Where we've explained everything in detail.
Does BetPawa pay cut one?

No, BetPawa doesn't.
How long does it take BetPawa to pay?

Regularly, it takes 15 mins to process your funds.
What is the maximum payout from BetPawa?

The maximum payout is ₦20,000.
What is the minimum amount to withdraw from BetPawa?

The minimum amount to withdraw is ₦1,000.
You may be interested
publication - Mar 13, 2023

changed - Nov 14, 2023

Nairabet Sportsbook and Casino Review

Nairabet Ups and Downs Nairabet Score Sports have always been a part of Nigerian culture, and with their increased popularity has come the craze for sports betting. After the emergence of the internet and new technologies, sports betting became accessible to nearly every Nigerian sports enthusiast in possession of a smartphone or a...

publication - Mar 16, 2023

changed - Nov 10, 2023

Bet9ja Sportsbook and Casino Review

Bet9ja Pros & Cons Bet9ja Score A well-known bookmaker with a large presence in Nigeria, Bet9ja provides sports betting, casino, and virtual games, also favorable odds, generous bonuses & promotions, and a straightforward platform for a smooth user experience. We will analyze in detail why Bet9ja is a respectable bookmaker, noting...

publication - Mar 23, 2023

changed - Nov 10, 2023

Betking Sportsbook and Casino Review

Pros and Cons of BetKing BetKing Score BetKing is one of the best-known legit online betting platforms available in Nigeria. It was launched in 2018 by SV Gaming Limited and since that time has gained the trust of many bettors in the country. Loyal gamblers note that BetKing is a reliable and convenient website with a vast selection of...