How to Book a Bet on MelBet in Nigeria
publication - Oct 13, 2023
changed - Nov 14, 2023
Betting is the main activity offered by every bookmaker. So it's expected that those new to wagering will quickly start trying to learn more about the process. While there are many things crucial to the popularity and usability of any sportsbook, such as its design, availability of mobile applications, selection of sports, and offered payment methods, none of them will matter as much as the way the wagering procedure is handled.
The aim of this article is to provide an overview of the way betting works at MelBet, a widely used international platform that's been active on the market for over a decade and is also known and actively visited by Nigerian punters. We will describe the steps that have to be taken to place a bet on the website, take a look at the registration and deposit procedures at the platform, as well as provide some tips on improving your skills. Enjoy the read and learn how to use MelBet for wagering!
How to Bet: Instruction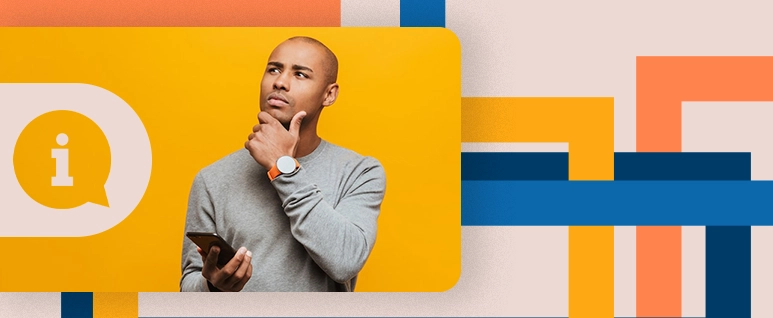 Since this is the main point of our article, the paragraphs below will cover precisely everything needed to start betting on MelBet in Nigeria. Everything will be explained in a detailed manner.
Creating an Account
Obviously, if you want to start interacting with a bookmaker in any way, signing up will always be your first step. Thankfully, the MelBet registration process is simple, although the bookmaker asks for a lot of information during the initial stage, which might confuse some users. Let's check out the steps:
Go to the website.
Find the registration button on the top right part of the screen and click it.
Provide your full name.
Your location and country code are already pre-selected since this version of the website only supports Nigeria.
Enter your birthday.
Select the city of your residence.
Enter your phone number.
Provide your ID number.
Enter the email address.
Come up with a password.
Confirm it.
Optionally, you can agree to receive news from the platform.
Confirm being over 18 and that you've read the T&C.
Enter CAPTCHA.
Click the "Next" button.
Note: Your password must have a length within the range of 8-20 characters. It must contain at least one letter and digit as well as one special character. There are no requirements for the letters to be either lower- or uppercase.
Depositing Money
After your successful registration, the next stage would require moving some money into your account. This way, you can claim bonuses as well as use that money for betting. The platform offers a wide selection of payment methods designed to meet the needs of various kinds of players. The support of various services is quite impressive, but the availability might significantly differ from market to market. In Nigeria, MelBet deposit options include direct credit card transfers and some payment solutions.
Start Betting
Now, we've finally reached the betting stage. Again, the process is fairly intuitive, and you shouldn't encounter any issues when placing a bet, but let's check the steps that you have to go through before doing so successfully.
Find the Sport to Bet on
The "Live" and "Sports" tabs can be easily found in the website's menus, located at the top and on the right sides of the screen. On the app and mobile version of the website, you can find them at the bottom of the screen.
Select the Event
After clicking or tapping on any tab, you can find the sport to place your bet on. The selection is rather impressive. There are commonly played disciplines, such as football, basketball, and tennis. You can also find less popular sports, for example, futsal and golf. Moreover, you can bet on chess, various motorsports, and martial arts. The eSports are mainly represented by CS:GO, Dota 2, and Valorant.
Just find the event you're interested in, and click on it. The next step will involve finding the market.
Choose the market
The markets are more versatile than one can expect, although the list of them is far from the longest we've seen. Nevertheless, you shouldn't be disappointed: apart from moneylines, over/unders, and handicaps, there are additional options. Those include betting on the first team or player to score a goal, wagering on the halftime and full-time winners, and the option to predict the final score and number of corners.
Consider the Odds
Now you should take a look at the offered odds. These are quite good at MelBet, being mostly in line with the average situation on the market and, in some cases, even ending up being a better offer.
Load the Wagers onto the Bet Slip
After you click on the odds, the event and your bet will be automatically loaded onto the bet slip. You can select more games since the platform supports multiple bets, which are also called accumulators. System bets are also supported.
Enter the Stake Amount
Now you can enter the sum you're willing to stake. The maximum amount isn't specifically limited.
Place the Bet
Just click on the "Place a Bet" button. You can also book the bet. This is done by clicking the other button, thus generating a booking code.
One-Click Bet
Unfortunately, it doesn't seem that the one-click betting feature is offered at this bookmaker. Usually, this finction makes it possible to place wagers just by clicking or tapping on the odds.
Things to Consider Before Betting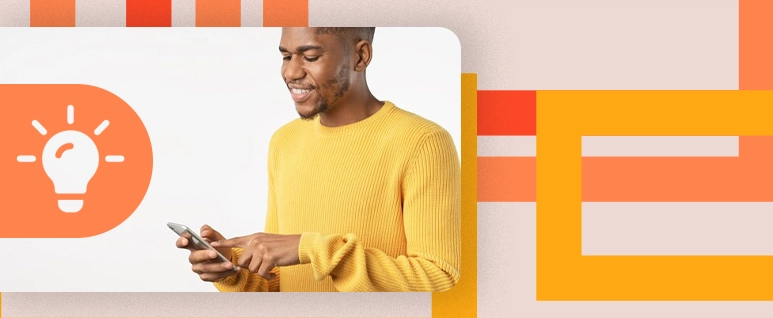 If you're new to the platform and are currently in the process of registration, it's better to get familiar with the rules and T&C before you start betting.
The first thing to consider is that you have to be at least 18 years old to bet legally in Nigeria. This is a common rule, and the same age is applied nearly anywhere in the world, although, in some countries, the minimum age is higher.
There's only one account allowed per person. If the system suspects a user has multiple ones, the bookmaker will suspend them.
The minimum stake is 1 NGN. The precise maximum stake isn't defined but is usually set for each event on an individual basis. If a single bet is canceled, you will see your money returned. If this happens with one selection of a multiple bet, then the wager is lost. The winnings are recalculated in case mistakes were initially made during the process.
The bookmaker features a validation procedure, and you're required to provide only correct information during the signup procedure. The verification will be needed if there are concerns about your identity or financial information – it's also a requirement before withdrawals. It will involve asking you to send documents to prove that you're real and everything's legit. This is a normal practice that's in place on the majority of reliable, established betting platforms, so there's no need to get worried if the information you provided matches your papers. The usual requirement for the pictures of the documents is that they include all four corners, be in color, and have a visible back if it contains anything. Before withdrawing the funds, the bookmaker might ask you to provide pictures of both sides of your credit card and your billing document.
MelBet Bonuses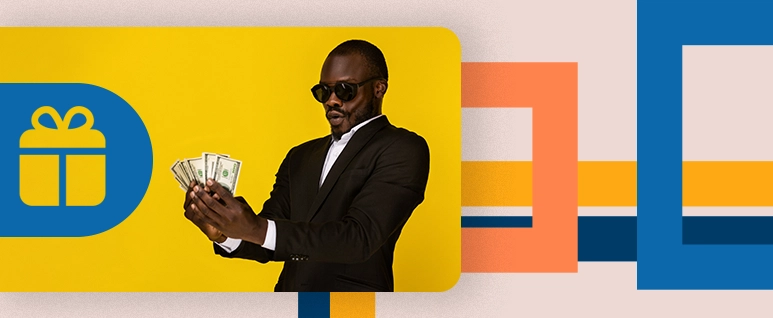 As is totally expected from a platform of this size, MelBet provides several useful bonuses to its clients. They are aimed at both newcomers and regular punters who've been using the bookmaker's services for some time. Let's check some of them.
The first deposit bonus. You will receive a 100% bonus of the sum up to 45,000 NGN. You can receive it only once: after funding your account for the first time after registration. The minimum for receiving a bonus is 4,500 NGN. The additional requirements include wagering it 5 times in accumulators on more than 3 events before withdrawing and having your account validated before receiving it.
35% multibet bonus. You can receive a boost for your accumulator after placing it. The bet must contain more than three selections with the odds over 1.5. The minimum sum is 2230 NGN. The more selections, the bigger the boost: three will provide a 7% one, while ten will result in a 35% increase.
20% multibet cashback. If your accumulator is lost, you can receive cashback. The requirements for a multiple bet are similar to the ones used in the previous bonus. The more selections you place, the bigger cashback: starting from 5% for three events and ending with 20% for ten.
MelBet Prediction Tips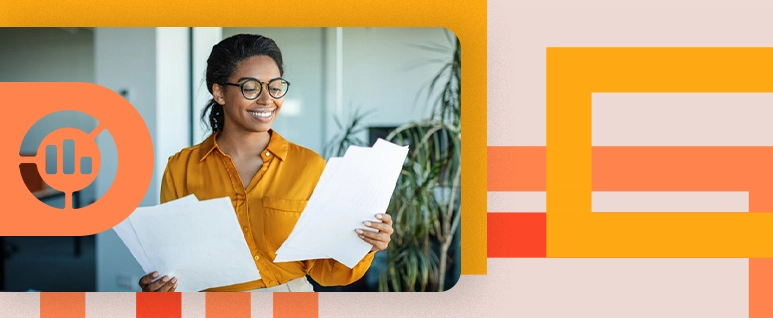 At one point, some active bettors usually start wondering about getting better at the activity. Since wagering is mainly based on luck, some tend to forget that a great deal of skill is still involved in the process. And this is the reason why it's nevertheless possible to improve your results. Below, we list some tips that will be very helpful:
Learn more about betting. Getting more familiar with the activity itself is an obvious step that many punters nevertheless ignore after learning some basics. It's recommended to learn about the way betting works, how the odds are calculated, various types of wagers, different markets, and their features.
Research the sports you're betting on. There are many things you can learn about the discipline of your liking. You're not required to be able to play it, but understanding its history, roots, rules, and various nuances can be incredibly beneficial. Some games are quite old and date back to ancient times, the others are relatively new, and many sports have gone through significant changes over the years and centuries. The rules also differ in their complexity: football and tennis are quite easy to understand, while learning the rules of chess, board games, and some competitive eSports can take some time.
Keep up with recent events. Things change over time, and so do team lineups, trainers, and the capabilities of individual players. Getting familiar with current events and recent games will help you avoid one of the common mistakes: expecting a team or a player to be as good or as bad as they were during the previous season. It's even worse when a punter bases their expectation on the performances from the championships held years ago.
Listen to the professionals. The Internet is now more accessible than ever, so you can easily find a lot of information and opinions on games and matches. Many experts actively and enthusiastically share their knowledge with their online followers, while others don't avoid discussing upcoming games. These people, provided they have good reputations, can help a lot with knowing what to expect and who to bet on.
Set a budget. Betting can become an expensive activity before you start noticing it. Unless you have an unlimited source of money, we recommend you plan your budget and avoid overspending. This is actually easier than it sounds.
Don't obsess over your losses. Having emotions is certainly fine, but getting overly frustrated about losses won't help anyone. You can't be correct 100% of the time since the aspect of luck will always be present in betting. It's better to enjoy it with a clear head.
Be aware of gambling addiction. Of course, it doesn't affect only casino players, there's a percentage of bettors who suffer from it too. Obviously, it's better to stay away from wagering in general if you have an addictive personality. In other cases, it's better to stop when you start noticing unhealthy patterns. You can always seek help: there are doctors, helplines, and any bookmaker that is ready to temporarily freeze your account if things go wrong.
Stake small amounts unless you're very experienced. This can actually prove to be a smart tactic. It also helps you follow an unwritten rule of not spending more than you can afford to lose easily.
Look for better odds at other bookmakers. You probably already have a preferred sportsbook. It might as well be MelBet. The professionals have their favorites too. But sometimes, the odds offered can be underwhelming. In this case, don't be afraid to shop for better ones on other platforms. It's totally okay; each professional likely has an account on several reliable betting websites.
Analyze your betting history. Keeping track of your wagering activity is the easiest way to find out your strong and weak points, monitor your spending, and find things you can improve.
The tips we provided can be very useful, and we think that they are relatively easy to follow. Most of them just involve keeping some sort of discipline and learning new things. This way, you can improve your skills, keep your finances, and have a chance to achieve better results in sports wagering. Good luck!
Conclusion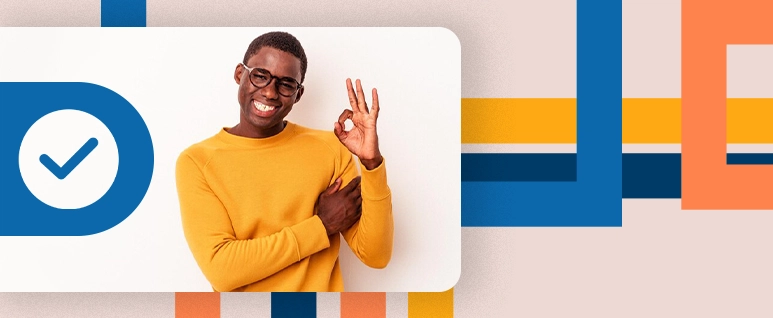 MelBet can offer a lot. The punters of the platform can enjoy versatile deposit and withdrawal methods, get help from customer support services, and enjoy the variety of provided sports and mobile apps that can be accessed on both iOS and Android. But the way the betting process is handled is actually even more important to all of the users. Thankfully, MelBet doesn't disappoint in this department: everything can be done with ease and in a quiet manner.
In our article, we described in detail every step of the wagering process at the platform. We also provided information on how to register and deposit funds, as well as listed helpful tips that can be used to improve your chances at betting. We hope that this text will be useful for newcomers and regulars of the platforms alike. And if you still want to find out more about the bookie, we have several articles covering every major aspect of the website as well as the main MelBet sportsbook review that can be a helpful source of information about all of its features.
FAQ
Does the platform have an app?

Yes, the MelBet official app is offered for iOS and Android. The first version can be found on the App Store after a quick search. The Android one cannot be found on Google Play. Instead, you can download it as an APK file.
What is the code for MelBet?

MelBet promo codes can be easily found online. They are shared by the bookmaker's affiliates that receive money from your wins while allowing you to use additional welcome bonuses.
What is the minimum payout for MelBet?

There's no exact information on the smallest possible MelBet for the market of Nigeria.
What is the maximum payout?

It's 22768500 NGN.
Is MelBet real or fake?

MelBet is a real platform that is legit, reliable, and has been operating on the market for 10 years.
Why can't I withdraw my money from MelBet?

You shouldn't run into issues if you're withdrawing your winnings using one of the officially offered withdrawal methods in your country. If you have any problems, please contact MelBet customer care.
How much can I withdraw from MelBet in Nigeria?

The bookmaker doesn't stand the maximum limitation of withdrawals. This leads us to think that the sum might be rather large. If you're planning to move a very large amount from the platform, make sure it meets all of the requirements and contact the helpline in order to find out whether it's allowed. If you want to know more about how to withdraw from MelNet in Nigeria, read our separate article on the matter.
How do I contact customer support?

The MelBet support can be accessed by using either a phone number or writing an email. The workers can help you with booking, online betting, withdrawing and depositing funds, as well as with other things. They will solve your issues or answer your questions. We have an article covering everything you need to know about contacting the helpline.
How do I find out a booking number?

This is easy. Follow all of the steps described in the "Start Betting" block. At the end of the process, click "Book" a bet. A booking number will be generated by the platform.
Can I place a system bet?

Yes, such a feature is offered on the platform.
You may be interested
publication - Apr 18, 2023

changed - Nov 10, 2023

How to Deposit to MelBet in Nigeria

MELbet is a popular betting platform available for Nigerians. The bookie is famous as a reputable and reliable betting company. Besides the robust sportsbook and many casino games, it provides multiple deposit and withdrawal options on its official website. As a result, punters can choose familiar ones instead of less-known methods. We tried...

publication - Oct 12, 2023

changed - Nov 10, 2023

Create MelBet Account and Login in Nigeria

Looking for a versatile online sports betting website? MelBet is an all-around platform with features that can provide a great experience to punters in Nigeria. With its apps, a sizable number of sports, and various betting options, you're unlikely to get disappointed. But these capabilities won't matter if you find problems during the...