How to Download 1xBet Mobile App in Nigeria?
publication - Sep 04, 2023
changed - Sep 22, 2023
You surely have already heard about 1xBet, this online sports betting platform that is incredibly popular worldwide for its amazing features. The company operates internationally and is particularly well known in Nigeria for offering local bettors a huge sports library and betting options that can't be compared with other organizations.
With the development of technologies, many sportsbooks have supported the idea of offering their members the possibility to bet on the go, which led to the massive development of sports betting mobile applications in the industry. 1xBet definitely didn't stay behind since it also launched its application, which permits users to access the platform and its numerous features via nearly any mobile device. We suggest checking this app out, along with its main functions and advantages.
Download 1xBet on Android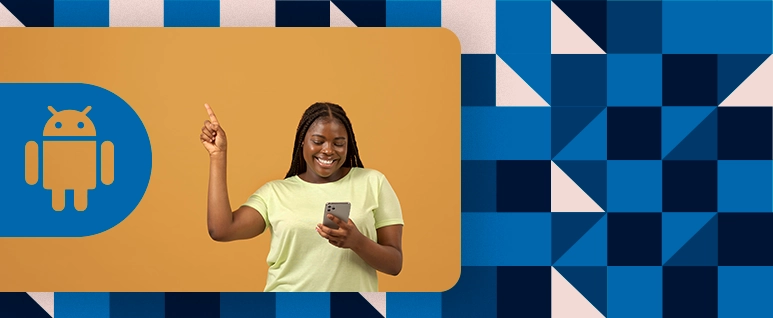 The 1xBet mobile app is accessible on numerous devices, including Android operating gadgets like smartphones, tablets, or anything running on an up-to-date Android version.
Even if most Android users are used to obtaining their apps via the "Play Market," the company strongly recommends downloading the 1xBet app only via the bookie's official website to avoid installing fraudulent programs from external sources. Let's take a look at the download procedure in detail.
Navigate to the official 1xBet website.
Scroll down to the bottom of the main page.
Locate and tap on "Mobile Applications."
Pick "Android" and click on it.
Wait for the file to download.
Open the APK file.
Enjoy!
Download 1xBet on iOS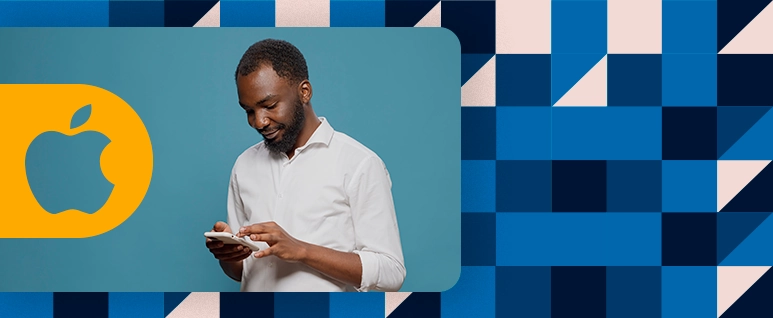 Let's be honest, most sportsbooks in Nigeria don't bother developing applications for iOS users, and it's really disappointing. It's a very common problem for bettors in possession of an iOS operating gadget not to be able to participate in their favorite betting activities via their mobile device simply because the bookie didn't manage to create a special application for them.
Well, that's absolutely not the case for the 1xBet company, which took care of its clients and their preferences and launched a mobile app specifically for iOS users so that they may profit from the bookie's services via their iPhones, iPads, etc.
We suggest checking out the installation process for these devices.
Visit the company's official website.
Scroll down to the "Mobile Applications" panel.
Tap on it.
Click on "Download the app for iOS."
When redirected to the App Store, press "GET."
Wait for the app to install.
Press "OPEN."
Done!
System Requirements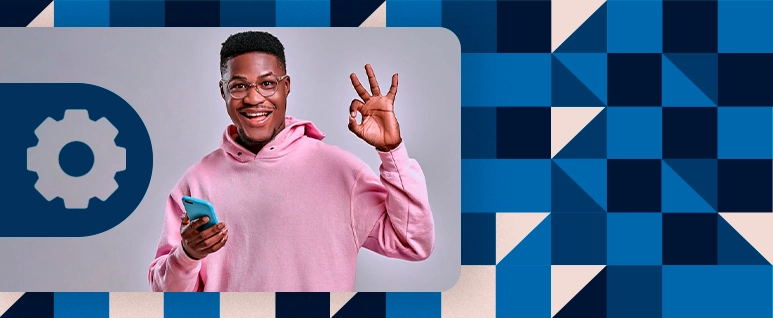 You are probably already familiar with system requirements, but if you're not, we should give you a quick tour of the subject.
Basically, every piece of software, program, or application has been developed with certain technical characteristics. These characteristics should be compatible with the device they are being installed on to function properly; we usually call them "conditions" that should be met for the program and the device to connect.
The 1xBet app has different conditions for every operating system it may be installed on, and these requirements should be carefully considered and taken into account before the beginning of the installation process so as not to get into an inconvenient situation.
Android
| | |
| --- | --- |
| File size | 85 MB |
| Android version | Android 5.0 and higher |
| Price | Free |
iOS
| | |
| --- | --- |
| File size | 85 MB |
| Android version | iOS 11.0 and higher |
| Price | Free |
App Advantages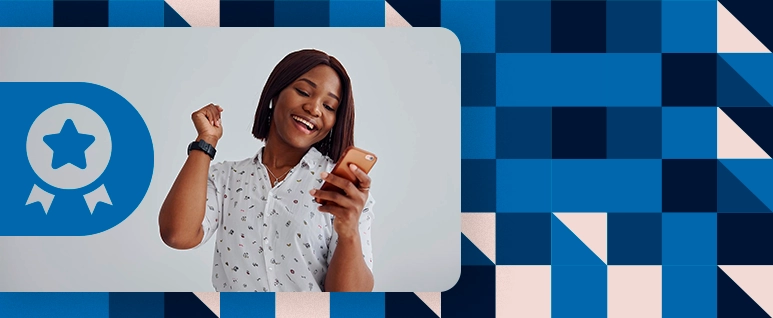 Enough speaking of technical moments; let's discover what the app has to offer. As stated previously, many members adore this platform for its sports collection, diversity, and all its cool features. But the app has more than that to offer since it's considered nearly the best mobile app for betting in the whole world! We suggest discovering its advantages in detail.
Sports Library
The 1xBet sports library is really famous in the sports betting industry for being really large and interesting. The company provides appealing odds, markets, betting options, and a wide array of events that are accessible to every member of the platform via both the app and the desktop version.
We are sure that every bettor will find the type of sport and event that suits them the most since the organization managed to provide not only popular types of sports but also more niche and exclusive ones, which is definitely amazing! Here are some of the most popular sports on the platform.
Football
Basketball
Rugby
Tennis
Darts
Esports
Interface
Another advantage that every sports betting app should have is a simple, easy-to-navigate interface. 1xBet surely took the time to develop an app that is very straightforward and comfortable for all users of the platform. Every menu and panel is located in a way that every option is simple to locate and doesn't require exploring the app for hours before placing a bet or depositing funds.
We approve of the company's choices since they are very convenient and consider them as an advantage.
Casino
Besides being a very cool and advantageous platform in terms of sports betting, the 1xBet company also managed to integrate casino games into its app and website so that bettors may diversify their experience and profit from other games as well. This feature is highly appreciated since it permits you to spice up the traditional experience and dive into something new and intriguing.
Among lots of cool slot machines and modern games with exclusive gameplay and flashy design, members of 1xBet may also discover a huge number of old-school casino games such as "Poker" or "Blackjack." The abundance of casino activities on the platform is really impressive!
Mobility
Probably one of the most necessary features a mobile application should have is the ability to be mobile, flexible, and handy. Most betting platforms, despite offering mobile services, don't seem convenient and often provide a chaotic environment for the betting experience. Betting on the go is not always easy with an application that seems too complicated and impossible to navigate.
The 1xBet app is super easy to use wherever you are; most bettors even prefer betting via their mobile application rather than via their computer since it is very handy and accessible everywhere.
Mobile Version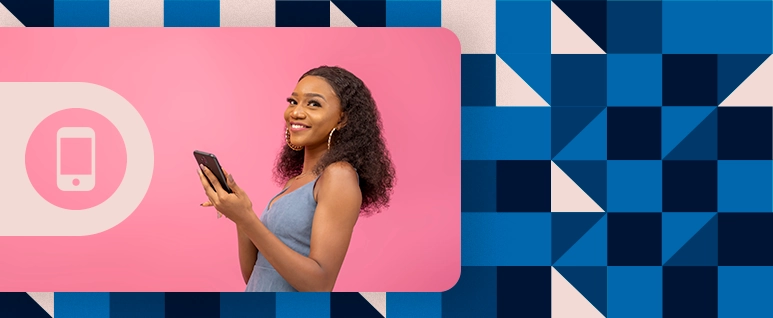 Even though the mobile application developed by the company is pretty cool, the sportsbook also managed to create a mobile version of its website that may be accessed via any browser and doesn't require any installation compared to the app.
This version of the bookie is very similar to both the application and the official website since it has the same design and functions and may be accessed from any mobile device. Some bettors prefer it to the mobile app because it doesn't require any downloading, is more accessible than the desktop version, and may be used on the go too, which permits having a mobile experience without spending time on the installation process.
Many bettors simply consider it an intermediate option that is free, mobile, and easy to use; however, most go for the mobile app anyway.
Mobile App vs Mobile Version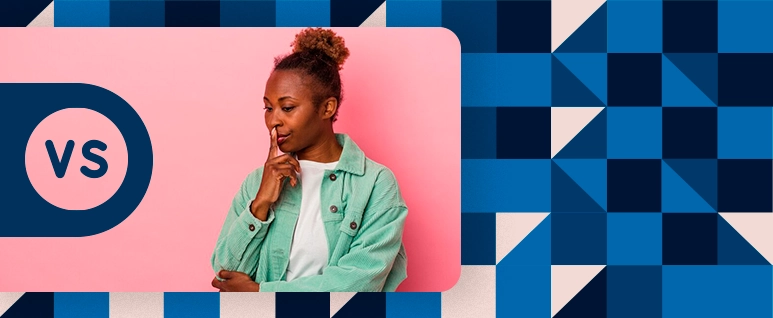 Since the mobile app and the mobile version really resemble each other, and most bettors can't even make a choice between them, it is necessary to analyze their characteristics and compare their advantages. There's surely a reason behind all this drama, right? That's why we suggest that we check out each version's main features and contrast them.
| App | Mobile version |
| --- | --- |
| Notifications and push-ups for every important event, including a bet winning | May be accessed nearly on every device by simply searching for it in the browser |
| Includes all the bookie's features | Doesn't require installation |
| Handy and easy to use | Functions the same way as the website |
| Very convenient on the go thanks to its comfortable interface and navigation | Doesn't need frequent updates |
| Bettors always get alerts for the best offers and matches | |
| Doesn't slow down regularly | |
Countries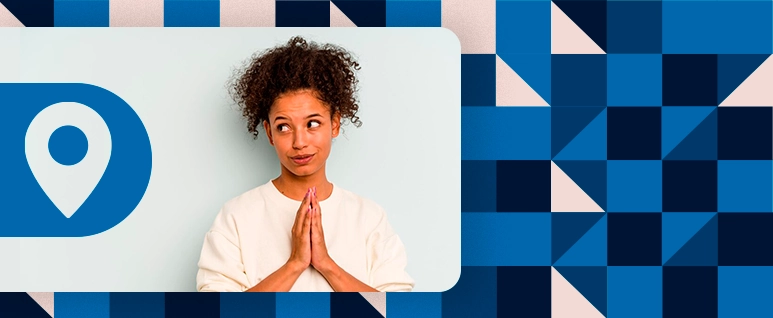 Since 1xBet is a multinational company, you probably already guessed that it is accessible in numerous countries all around the world. Basically, that's true since the organization functions in over 134 countries internationally.
This also concerns the mobile application, which is also available in nearly 134 countries all around the world, but even though the organization has such a huge worldwide presence, that doesn't mean that there are no countries in which the sportsbook is restricted.
Here are some of them:
Afghanistan
France
Portugal
North Korea
Cuba
Most other countries support the 1xBet website and its mobile app, so you don't have to worry about playing illegally. Speaking of Nigeria, the company is totally legal here and approved by the government, which is definitely relieving and absolutely great.
Mobile Bonus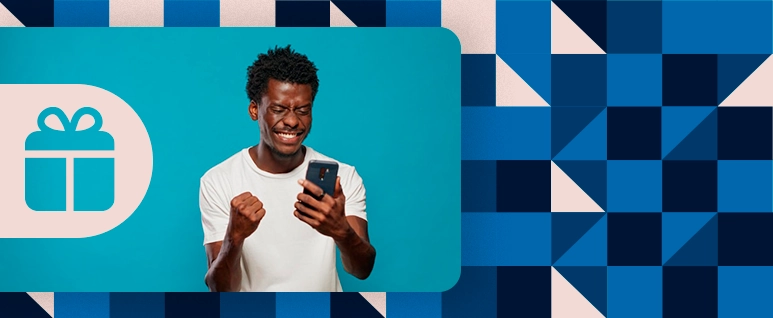 You must have already heard about the 1xBet bonuses, right? The company is known and highly appreciated for its generous promotional offers that permit members to boost their experience on the website.
That's not without reason since most of the promotions are really incredible and profitable for experts as well as beginners, allowing them to obtain exclusive gifts. The bookmaker's promotional offers are accessible on the official website as well as in the mobile application, which is really comfortable. Bettors preferring to bet on the go via their app are free to profit from any kind of bonus the company provides, including the legendary "Welcome Bonus."
All bonuses and offers may be accessed via the "Promo" tab in the app.
How to Get the Mobile Bonus?
Even though the company has a wide array of promos, it doesn't have any specific offers for mobile bettors. Every bonus is the same on the official website and the mobile app. But that's also a good point because most promos accessible via desktop may also be available via the app.
The offer that is surely one of the most popular in the sportsbook is called the "Welcome Bonus." It permits newly registered users to obtain an incredible offer to boost their accounts and profit from the platform even better. This amazing offer may be found in the "Promo" section of the application by tapping on "Bonus."
How to Bet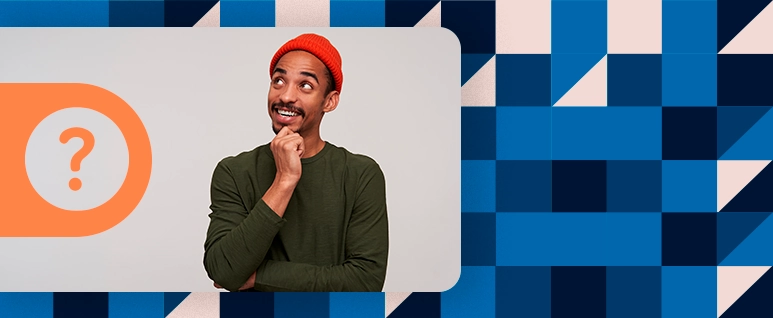 After discovering all the technical details and advantages of the platform, you probably want to discover how to begin betting and participating in other activities proposed by the bookie.
We may assure you that the betting procedure in the application will surprise you because of how quick and convenient it is. Besides, it doesn't require any specific preparation; you only need to open the mobile application and then the sports library.
From now on, you can select the sport you prefer to place your bet on; simply click on it.
Proceed by picking an event that looks interesting to you, selecting your betting options, checking the markets, and adding the event to your bet slip.
Finalize by entering the amount you wish to place and pressing "BET." Now, all you have to do is wait and enjoy your experience!
Deposit and Withdrawal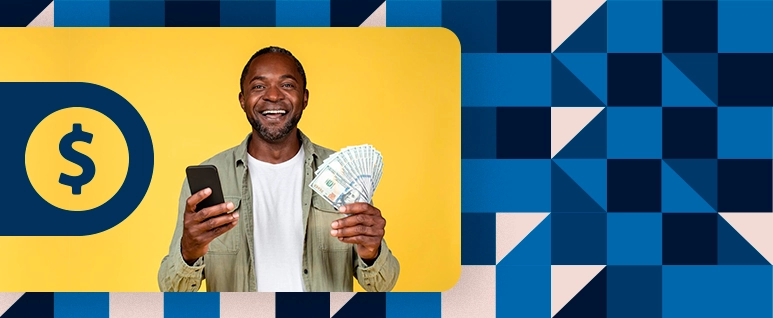 Money transfers are surely one of the most important things every platform member should know about. Without knowing how to deposit, you will not be able to profit from your experience on the platform and will not access your first bonuses. Whereas without informing yourself of the withdrawal procedure, it will be impossible for you to take out your winnings from your account.
These two procedures permit users to perform the most necessary money transfers on the platform.
Deposit
Investing funds into your account is the first step to becoming a full-fledged member of the 1xBet community since when your personal wallet is empty, you can't fully profit from the website or participate in any activity. Every bettor should top up their balance to place bets; besides, this procedure is really rapid and simple and will permit you to unlock lots of functions, including bonuses. To invest your first funds, simply follow these steps.
Open the mobile app.
Navigate to your personal account.
Press "Deposit."
Select the payment method of your choice.
Enter the sum you wish to invest.
Confirm the transaction.
Done!
Withdrawal
When you have earned some cash and wish to take out your winnings, you should proceed to the withdrawal procedure. This procedure will allow you to export the money you earned on the platform directly to your bank account or the payment option of your choice. Luckily, the company provides an immense number of payment methods, so you surely won't have any problem with that. We suggest taking a look at how to withdraw funds from your account in detail.
Open the mobile application.
Enter your personal profile.
Tap on the settings icon.
Press "Withdraw from account."
Pick the payment option of your choice.
Enter the sum you wish to take out.
Confirm the transaction.
Enjoy your winnings!
Functionality and Design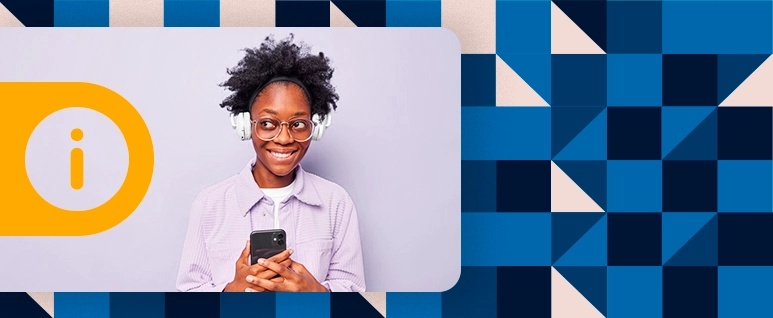 We already talked about it briefly when describing the application's advantages, but we thought it would be interesting to analyze the app's design and functionality in depth.
After exploring a few local platforms, we noticed that some betting companies don't take the time to work on the usability and interface of their apps. Most apps available are chaotic and uncomfortable to use, slow and have disorganized navigation.
When discovering how the 1xBet app is made, we were quite pleased since it is simply designed, which permits easy access to all necessary functions of the platform. Besides, the whole design, including the color pattern of the app, is really appealing. It is mainly made of blue and white shades that are very pleasing to the eye.
We think the company did a good job with the app's functionality, especially its interface. Most tabs and sections are easy to locate, which permits you not to get lost and not to focus on such things instead of betting.
Support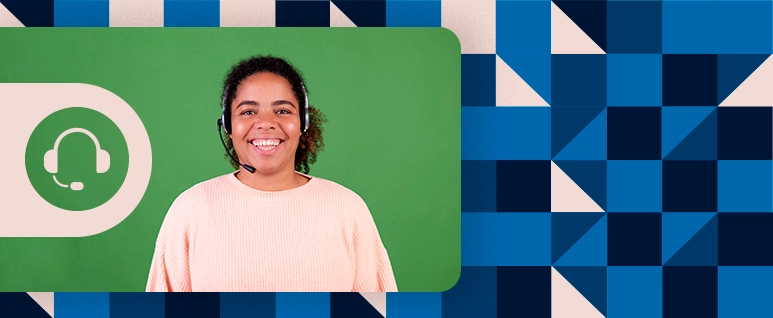 Like nearly every sports betting company, 1xBet has a customer care team that is always ready to help customers in need. It is probably also one of the most important functions of the site since it permits members to reach out for help in the most necessary moments.
The support team treats different kinds of problems, including deposit and withdrawal issues, betting problems, inconveniences on the platform, and nearly any inquiry that may be critical for the user. You may reach out to customer service via three different channels, here they are.
Conclusion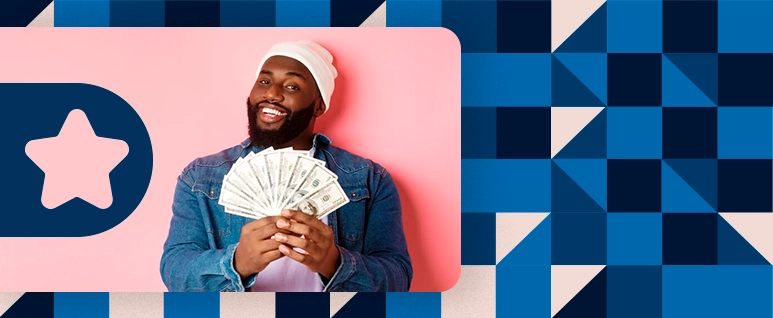 After discovering all the 1xBet app's features and having a quick tour of its main functions, we were able to confirm our enthusiastic assumptions about it. The program developed by the company is undoubtedly one of the most respectable since it is very convenient and approachable.
Besides being completely free, the application is available for both iOS and Android users, which is quite impressive considering the situation in the local market. Most of the options proposed by the bookie in its desktop version are accessible via the app, including promotional offers and other features such as the immense sports library.
This application is really nice for beginning your betting experience and is also highly recommended by experts for being easy to use. In this 1xBet Nigeria review, we gathered most of the information regarding the company's app, but if you wish to learn more, check the FAQ below.
FAQ
How do I open the 1xBet app?

Simply tap on it after downloading.
How do I open a 1xBet account in Nigeria?

Navigate to the official website and follow the registration instructions.
How do I deposit money into 1xBet in Nigeria?

You may do it in your personal account.
How do I transfer money from 1xBet to my bank account?

Perform the withdrawal procedure.
What is the minimum withdrawal on 1XBet?

It depends on the payment method.
You may be interested
publication - Sep 07, 2023

changed - Sep 18, 2023

Registration and Login on 1xBet in Nigeria

1xBet is a widely used international online platform, so it's not surprising that you might be interested in joining it. But are there caveats? In the majority of cases, registering on any betting website is a straightforward process, free of issues. The reason is simple: nobody wants to make it more difficult for new users to join them....

publication - Sep 10, 2023

changed - Sep 13, 2023

How to Play 1xBet Online in Nigeria

1xBet is a company that has been successfully leading in the Nigerian sports betting culture for more than ten years, and that's not without reason. The sportsbook is appreciated for being an incredibly user-friendly platform, with a large array of sports, events, promotions, bonuses, and a multitude of betting features continuing to amaze...

publication - Sep 13, 2023

How to Play Virtuals on 1xBet in Nigeria

Virtual sports has changed the betting industry by providing punters with a realistic and exhilarating alternative to traditional sports betting. 1xBet is the market leader in virtual sports activities, offering football, basketball, and horse racing. But what is the difference between 1xBet and competitions? Let's look at the features, and...