Frapapa Sports Betting Platform in Nigeria Review
publication - Nov 06, 2023
Frapapa Pros and Cons
Mobile application
Tens of thousands of matches
Casino and other gambling games
Betting tutorials and full sports statistics
Bonuses and promotions
Only Android app
No cashout and live streaming
Frapapa Score
Bonus offer

Betting variety

Mobile experience

Payment options

Betting experience

Support

Summary
Nigerian betting is developing rapidly and showing great success among punters. As a result, it's becoming increasingly difficult to find worthy bookmakers when there are so many names on the Internet. Even though Frapapa is yet another bookmaker to enter the Nigerian net, many players are already having excellent betting sessions with a taste of bonuses, incredible live betting options, and a wide variety of sports titles. In today's article, we'll talk about the pros and cons of betting at Frapapa in Nigeria, mention their bonus offers, registration, and login process, compare their website and mobile app, and talk about their security with customer support.
Advantages of Frapapa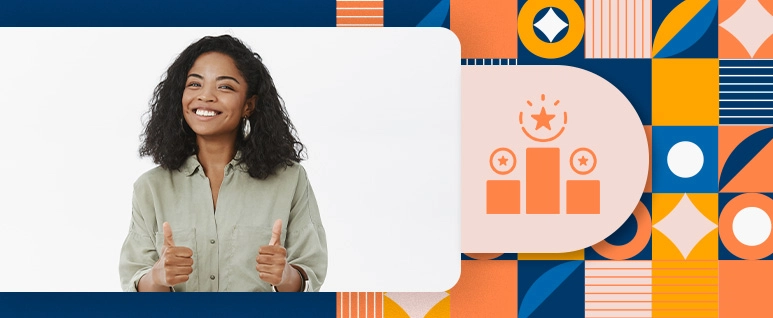 First of all, Frapapa is a fully packed bookie with all the necessities you need. Talking about the main points of attraction of Frapapa, we will mention numerous features that, sometimes, exceed other bookmakers or stay on the same level. It's crucial to talk about its local license, the heart of every bookmaker, its sportsbook, and what makes it different from other betting sites.
It has a local Nigerian license. One of the biggest benefits is that you won't need to play on the offshore site. Frapapa has a license from the Nigerian Regulatory Commission in the betting industry. As a result, players are protected by government laws. In any case, if you have any trouble with the site, the rights of any bettor will be respected.
It has a convenient sportsbook. A sportsbook is the heart of any betting site. It's the place where we all gather and decide on our betting wishes. Sportsbook is one of the most important tabs on the site, where all the upcoming and live games are presented, where you can choose the market and organize your preferences. Fortunately, the sportsbook at Frapapa is clear and easy to understand and use. All games with odds, events, time, and other information are designed for novice and experienced bettors.
It has numerous casino games. In addition to the classic table games, slot machines, roulette, and others, there is a whole section of "instant win" games, virtual football, greyhounds, and other random events. Not many bookmakers offer such a wide selection of gambling games.
How Does Frapapa Work?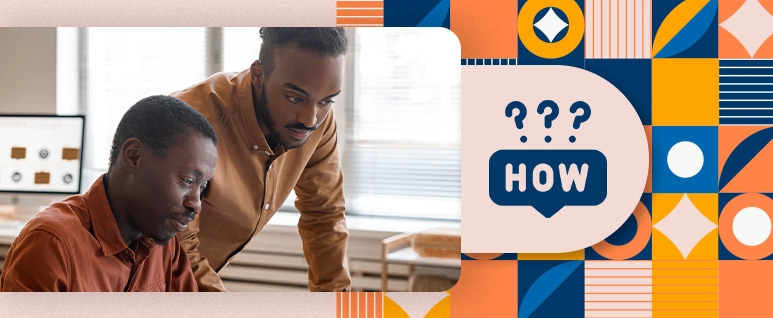 Every first impression of the bookmaker is given by its website. When you enter it, you'll immediately see the sportsbook with dozens of current events on the chosen sports and other tabs. The website is the face of the bookie, but there's also an app. If you're looking to bet on the go, stick to its Android application. Furthermore, the bookmaker is licensed and registered in Nigeria, Lagos. Therefore, punters who want to open an account at Frapapa will need a local phone number.
Registration Process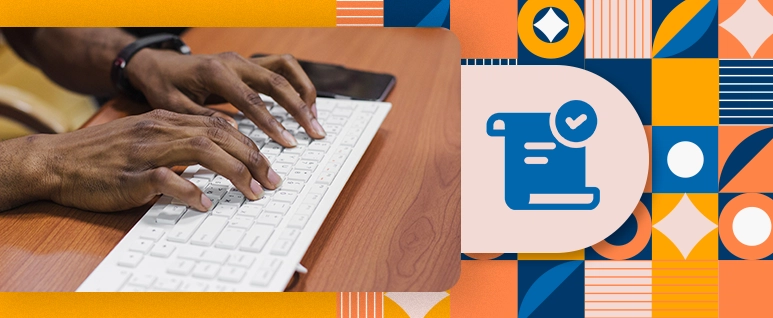 After analyzing its pros and cons, you probably want to try betting at Frapapa. Just follow the registration steps below. In fact, registration is quick and easy, and even if you struggle to create an account, make sure to contact customer support.
Head to the desktop or mobile browser.
Open the official Frapapa website.
Click on the orange "Register" button.
Provide your phone number.
Confirm the number.
You can read more about the registration and its aspects on the Frapapa login page. There you will find tips on how to speed up the registration process and how to avoid common pitfalls. In general, registration is not difficult, and anyone over the age of 18 can join the bookmaker and place bets on sports and non-sports events.
Bonus Offers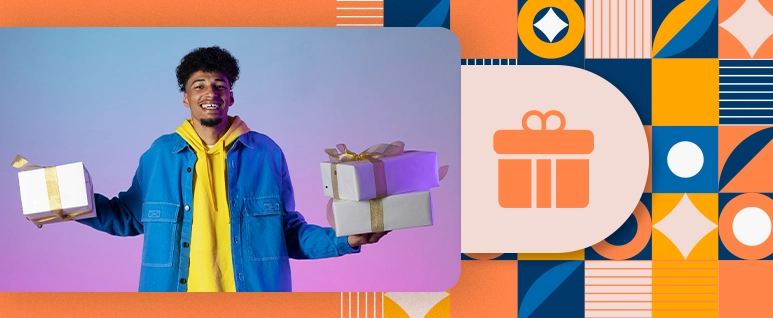 One of the most powerful tools for attracting new players is bonuses. And there's nothing wrong with these bonuses as they are beneficial for both the players and the bookie's owners. Frapapa bonus is not unique as it gives similar incentives as the other leading bookmakers. They have been tested for years, and players love them. So, if you're interested in what incentives are offered, check out the table below.
| Type of the Offer | What you get | Requirements |
| --- | --- | --- |
| Welcome Bonus for sports | Up to 50,000 NGN | 100% on your deposit |
| Welcome Pack for casino | 600% of up to 50,000 NGN | On the first deposit and only for casino games |
| Cut 1 | One loss on accumulator in free bets of up to 10,000 NGN | You get only a free bet, but not real money |
| ACCA Bonus | Up to 400% on accumulator bets | Select from 5 to 40 legs to get the boost bonus |
Bonuses always bring requirements to meet. If you plan to play through these bonus credits and withdraw the winnings, you need to follow the wagering requirements. They are all described in the terms and conditions section on the main website.
Deposit and Withdrawal Methods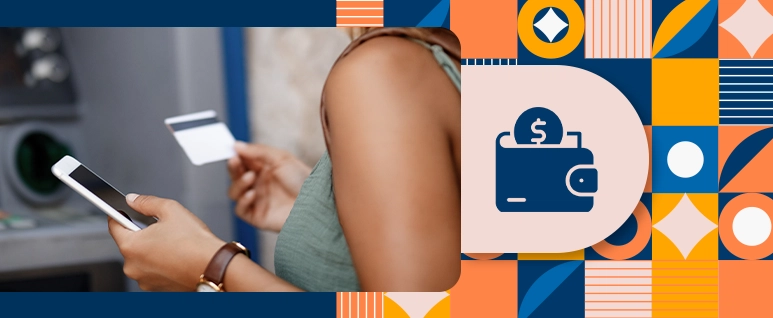 When it comes to financial transactions to and from the account on the betting site, players get into trouble. First, many people are unaware of the possible transaction speeds and service charges. While others forget about the minimum and maximum limits. These factors are crucial when it comes to topping up the bankroll and withdrawing the winnings. So, let's search for the available payment methods at Frapapa. If you need to know more about how to deposit on Frapapa, check out other guides.
OPay
GTBank
PayStack
Interswitch
Unfortunately, the list of payment methods at Frapapa is not very promising. However, if some of these methods sound familiar or you have accounts with these banks and wallets, you will be able to deposit and withdraw in a matter of minutes. Just make sure that the method does not charge high service fees and has positive reviews from players. The guide on how to withdraw from Frapapa is already on the site.
Website and Mobile Application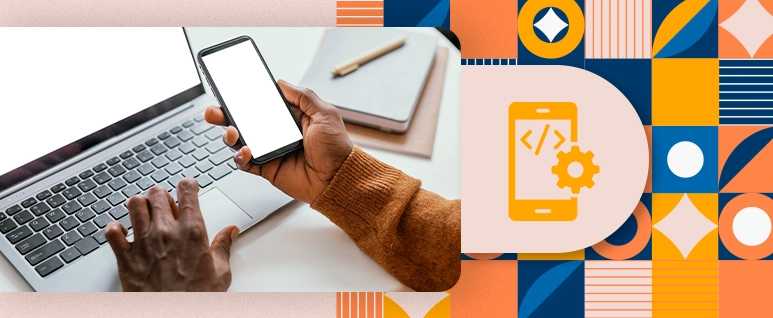 Betting on Frapapa is available both on the website and mobile application. The modern trend of using mobile phones for gaming on the go makes bookmakers develop apps for the sake of convenience. Today, you can easily join the bookie having only a mobile phone on the Android operating system. Therefore, you no longer need to have a proper desktop to get the best betting experience. So, let's have a look at what Frapapa offers and how you can access the sportsbook.
Website Features
The first impression of a bookmaker has always been the website. Fortunately, Frapapa has a solid site with all the necessary features on board. The navigation is straightforward, and the tabs are in place, so you don't have to get used to the site. It's designed in dark green and white colors, which makes it very pleasant to the eyes. In terms of features, you can bet on all sports, take advantage of generous promotions, participate in casino tournaments and enjoy slots from well-known software providers.
App Features
Online betting is becoming more and more accessible. Now even players without a computer can enjoy the full sports betting experience. To download the Frapapa app, first open the mobile website and find the apps page by clicking on the icon in the top right corner. Then click on the Android icon, and the .apk file will automatically start the download process. To launch the file, you need to allow access to unknown files and start the installation. After you get the icon on your home screen, click it and continue with the registration process.
Security of the Frapapa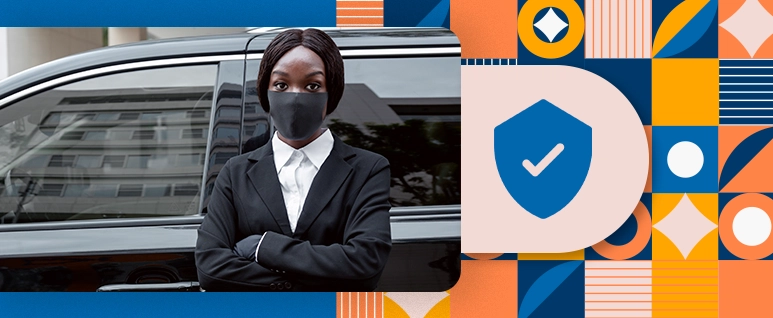 Accessing an unknown website is always risky, even if it supports all the latest security systems. So, if you're looking for a secure website and application where all your personal information is hidden and encrypted, stay with Frapapa. The bookmaker has passed all the security checks of independent auditing agencies and received all the documents. On top of that, if the bookmaker is licensed locally, your protection is even more intense. Thus, in case of any financial mistakes or misunderstandings with the bookmaker, you can send the investigation request directly to the licensor.
Customer Support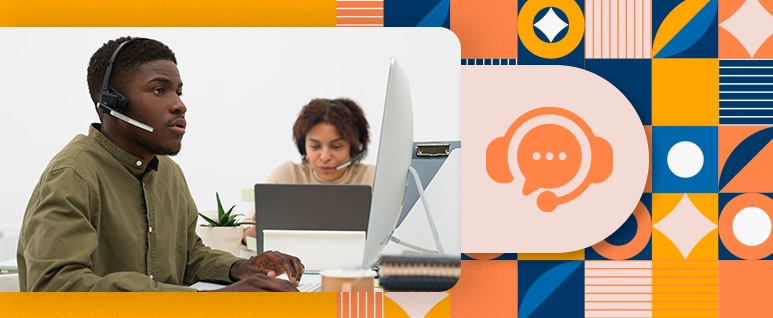 The security on the site comes along with the ability to get the answer to the question quickly. In general, the bookie with working customer support automatically gets a high position in the rating. Therefore, Frapapa is communicative enough to offer several options in the contacts section. Let's look at the main contact ways, and the white one is suitable for your type of question.
Live Chat
Each method is suitable for different types of questions. For example, live chat is convenient for quick registration, deposit, or withdrawal instructions. The phone number is used in an emergency situation when the answer is needed immediately. And email is more suitable for complex questions and complaints.
Frapapa Sportsbook Features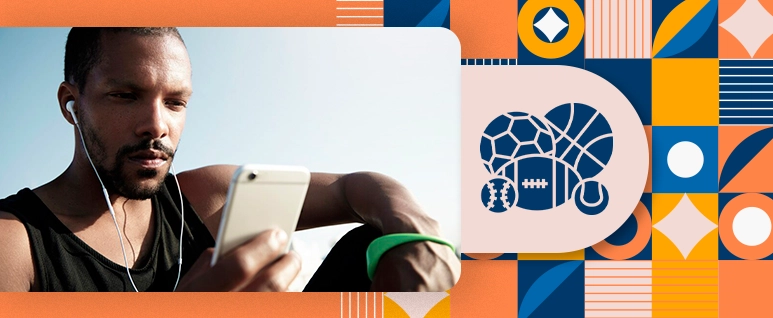 The heart of any betting site is its sportsbook. We visit the site to open the sportsbook and find the matches to place a bet. As a result, the most amount of time we spend on the site belongs to the sportsbook. That's why we need to review the sportsbook and take into account all the betting features, including betting markets, available sports, and other peculiarities.
Available Sports
Sports enthusiasts will love the number of sports presented on the website and mobile application. It's possible to bet on extremely popular football matches from different famous leagues or stick to less-known sports like Futsal, Lacrosse, and others. Read on to evaluate the sportsbook with all its advantages.
Football
Basketball
Tennis
Baseball
Rugby
eSports
Motorsports + 50 others.
In addition to sports, there are numerous non-sports events to bet on and various specials. If the real sports get frustrating, you can also try the wide selection of virtual sports games, including virtual football, greyhound racing, and other RNG-based contests. Sometimes RNG games are even more fun and offer quick payouts.
Types of Bets
When you get to the point of your first bet, it's essential to learn the available betting types and their peculiarities. Even if you want to dive into betting only using a single type of betting and 1 team to play with, you still should learn the other betting types, including accumulator or parlay.
Single bets
This is a type of bet where the player selects only one event to bet on. In other words, instead of betting on two, three, four, and more events to create a chain, you just pick one game. This is a classic bet with average odds and average payouts. But the odds are much less complicated.
Accumulator
This type of bet is becoming increasingly popular due to its high odds and large payouts. The odds increase with the number of legs you add to the accumulator. The more games you win in the accumulator, the more payouts you get. This bet is also called a parlay and is extremely risky when condensed into a single bet.
Live betting
Predicting the outcome of in-play bets is becoming increasingly popular. Players make their predictions on games that are in progress. In general, players open the section with the current games and choose the game. The live section at Frapapa is located on the header. Click on Live, and you will be presented with the ongoing games with their current time and score. You make the prediction based on the constantly changing odds, the score of the game, and the situation in the game. Live betting is an opportunity to add sparkle to your sports experience by placing the bet at the last minute.
Football Betting
The sport that has led many players to start betting and the sport that has made millions of people rich. Football bettors have a wide variety of options when it comes to predicting the outcome of football games. Football betting differs from other sports in the number of current events, available betting markets, and types of bets. Let's discuss the main football betting markets used by both beginners and experienced bettors.
1X2. The classic bet with three outcomes. You choose whether the game will end in a draw or a win. 1X2 is the most popular result-based football betting market, where players click 1 to bet on the first team to win, X to bet on a draw, and 2 to bet on the second team to win.
Double chance. Another very popular market, especially for beginners or players who don't want to take a big risk. Instead of betting on one outcome (1,X,2), you bet on two outcomes at the same time. The bet looks like 12, 1X, 2X, and if one of the two outcomes occurs, you win the bet. Of course, the odds in this market are lower, so the payouts are also lower.
Totals. 1X2 and DC are the result-based markets. While the totals are based on the score of the game during a certain period. It can be full-time or just half-time. Basically, you are betting on what the score will be at the end of that period. This market comes with under/over variables. So the bet looks like OV2.5, or UN 3.5, where you win if the match ends with a score of 3 or higher, or lower than 2 in the second case.
Betting Prediction Techniques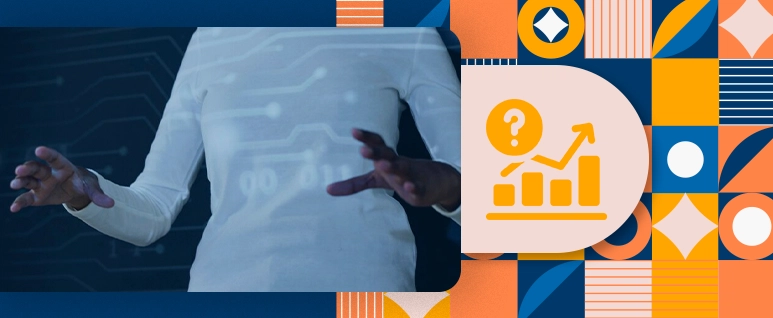 If betting is more than just a fun activity and you want to win some money, it's important to follow some betting rules. Also, there are some techniques that can improve your odds and minimize your losses. Such techniques include the basics of money management, choosing the right strategy, and doing sports research. So let's look at the best betting practices that most professional bettors use.
Use budgeting tools. When you open the sportsbook and log in to your account, you need to make a deposit. This deposit is your budget for the following sports bets. So, to maximize your winning statistics, you need to control this budget and use it smartly. The first tip is always to note your inflows and outflows. How much you won, and how much you lost. The second tip is to divide the budget into several parts and place bets using these parts separately for a certain time period. For example, spend not more than 10,000 NGN per day. If you lose this amount, you never bet on this day. Because the desire to win back will make everything even worse.
Do the research. Knowledge is the key to successful betting. Every time you find a game you want to bet on, make sure you gather all the important information about it. What should you consider? First of all, you need to find out the statistics of the previous games and analyze the head-to-head matches. Take a look at each team's performance, tactics, and statistics. Second, monitor the team's skills and conditions. Look at the current line-up, players who are injured and not in the best shape, and check the news. Any small changes can affect the outcome of the match.
Choose the right betting options. Even if you're the best at your strategy, choosing the right type of bet and the right markets is crucial. If you're just starting out, it's best to stay away from accumulator bets and stick to simpler bets like single bets. That's because the odds of hitting the accumulator increase significantly. While single bets are easier to predict. Also, try to stick to basic betting markets like 1×2 or Double Chance. This will give you a great lesson to start your journey.
Frapapa Online Casino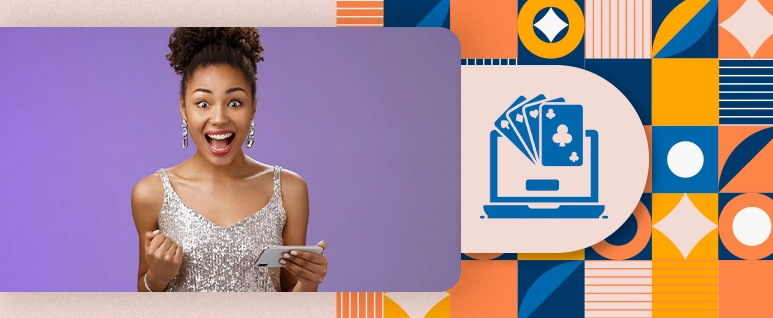 Online gambling is a great addition to the main activity of the major betting site – sports betting. If you already have experience with sports betting and it gets a little boring, you can try another way of betting, which is online casino games. At Frapapa, you will find dozens of slot machines, incredible table games such as blackjack, poker, baccarat, and roulette, and live versions of them. However, the most popular games are the slots. So let's take a look at some of the most popular titles.
Lion Gems: Hold and Win
A new release from PlaySon Direct where you can immerse yourself in the world of African savannahs. The title features high-quality visuals and wonderful graphics. It can be easily launched from cell phones and desktops. In terms of features, there are bonus games, 40 paylines, and 95.55% RTP. There are four jackpots and wild and scatter symbols.
Queens of Africa
This hit is extremely popular at Frapapa. Although the slots have only recently been released, the NetGaming studio has created a quality game that attracts hundreds of players every day. It has numerous features, such as free spins, multipliers, scatters, wilds, bonus games, and many others. The RTP is 95.93%, which makes it very easy to create a winning combination.
Sweet Bonanza
The beauty of this very well-known slot machine is its high RTP of 96.48% and average volatility. Pragmatic Play is a leading game studio with numerous awards in the field of mobile gaming. And Sweet Bonanza is their popular creation that can also be played on smartphones. There's a tumbling feature that grows with the number of candies you get. Sweet Bonanza also participates in many tournaments.
Frapapa Owner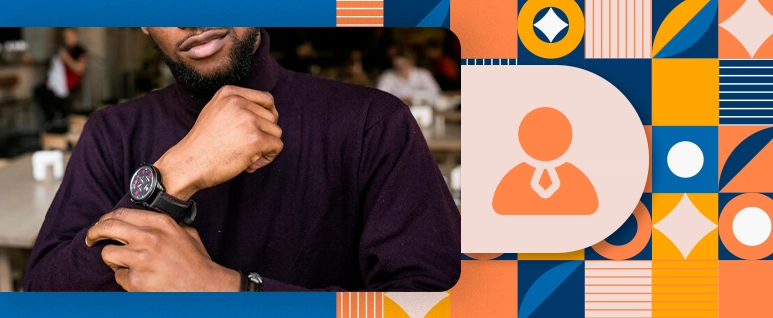 To avoid any fraudulent sites, it's crucial to know the founder, owners, and registration address of the bookmaker. Frapapa is the industry-leading betting site which is owned by Soloti Gaming Limited. The company is licensed by the Nigerian National Gaming Authority. As a result, gamers can access the sportsbook, register an account, and palace bets on any of the sports available.
Conclusion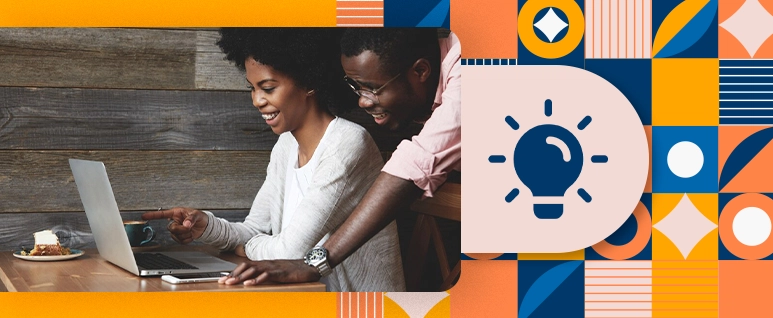 Frapapa is a modern bookmaker with all the latest entertainment options, such as live betting, casino games, various betting services, virtual games, jackpots, and bonuses. It is licensed by the Nigerian Betting Commission and has the latest website encryption systems. So your security is a priority. One more advantage is a wide range of reliable payment options with fast service and no fees. All in all, the bookmaker receives a high score from us and is recommended for both beginners and experienced bettors.
Please select a bookmaker to compare
FAQ
What is the maximum payout for Frapapa bet?

The payout limits at modern bookmakers are a common thing. So at Frapapa, you can expect to win up to 40,000,000 NGN.
What is the bonus on Frapapa?

Frapapa offers a welcome bonus of up to 50,000 NGN, an accumulator bonus, a casino deposit bonus, and cut bonuses.
What is the minimum stake in Frapapa?

The minimum allowed stake to bet on Frapapa is 100 NGN.
Who is the owner of Frapapa?

The betting site is owned by the Soloti Gaming Limited company, which is registered in Nigeria.
Is Frapapa legit?

Frapapa is a trusted brand with millions of active bettors. It's owned by a well-known company and registered under Nigerian laws.