How to Bet on BangBet in Nigeria
publication - Sep 30, 2023
changed - Nov 14, 2023
Nigeria is one of several African countries that can use BangBet services, which are a relatively recent addition to the continent's betting market. This platform is an excellent option for both new and seasoned Nigerian gamblers because it offers a completely legitimate betting environment.
We created a step-by-step instruction manual for wagering on BangBet.
How to Play BangBet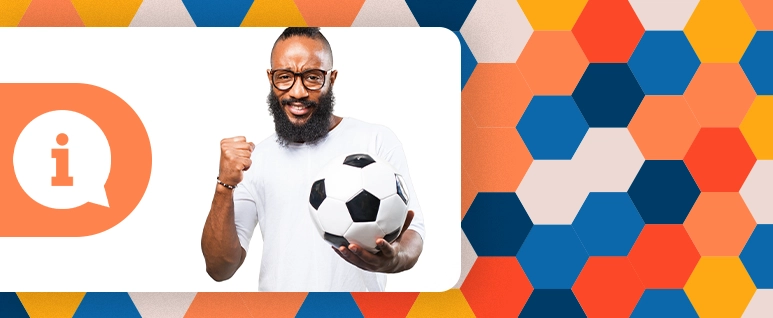 The signup process for BangBet is straightforward and only requires your Nigerian phone number. Each user must personally register and be of legal age (18+).
Nigerian gamblers can place bets on the website or via BangBet mobile app. However, the app is available for Android users only.
The Instruction
The betting algorithm on BangBet is pretty logical and simple. Follow the three easy steps below.
Step 1: Create Your Account on BangBet
Registration on BangBet takes no more than 20 seconds and is practically effortless. BangBet also provides its new customers with one free bet even though there is currently no welcome bonus. To sign up:
Open the BangBet website and click "Register" in the top right corner.
Input your Nigerian phone number and create a password following the system tips.
Wait for a 4-digit confirmation code and insert it in the relevant field.
Fill in your KYC details (name, surname, email, date of birth) and confirm.
Done!
Make sure your profile details match your ID for the sake of possible security checks.
Step 2: Deposit Funds
The adoption of the Nigerian Naira as BangBet's primary currency makes depositing and withdrawing funds simple for local bettors.
After you have registered and logged in, you can proceed and deposit funds to your account via any of the deposit methods available on BangBet.
With BangBet, you can deposit either via Paystack or Quickteller. Both are quick and simple.
Deposit via Paystack
Go to BagBet.
Choose Paystack in the "Deposit Options."
Enter the amount you want to deposit.
Fill in your KYC details and make sure they match your card details.
Enter your credit card details.
Once you get the confirmation code, copy it to the relevant field and submit it.
If you didn't get the code, choose to get another one.
Deposit via Quickteller
Open the Quickteller website and choose BangBet.
Enter BangBet ID: 08068898253.
Enter the desired amount and provide your email.
Confirm the transaction.
The platform shall not be held responsible for deposit fees and VAT withheld according to the terms and conditions of your bank.
Currently, BangBet does not support cryptocurrencies as a payment option, unlike a number of other bookies available in Africa. However, keep tracking available payment options not to miss upcoming opportunities.
Step 3: Start Betting
Once your funds are successfully credited to your account, you can start betting. Here is what you should do.
Choose a Sport
Nigerian BangBet offers a wide selection of popular sports to bet on, including football, volleyball, basketball, tennis, and table tennis, just to name a few.
Log in on BangBet. Make sure you have some expertise in the sports you are choosing. You can find a full selection of sports activities in the relevant section. You can also search for the team name, league name, and game ID in the search field in the upper left corner of the screen.
Choose an Event
Once you are sure which sports to bet on, pick a country and proceed to a selection of leagues and matches. The bookie offers a wide variety of games to wager on.
If you are new to betting, try selecting an event from the Top 10 on the right side of the screen.
Choose a Market
Once you select an event of your choice, you will see all betting markets divided into five segments on the top panel.
BangBet offers the following segments and markets:
Segments
Markets
Main
– Mainstream play
– 1×2
– Double chance
– Both teams to score
– Handicap
– Total corners
– Draw no bet
– Any team to win
– 10 minutes — 1×2

Corner
– Halftime/ Fulltime
Half
– Various odds for halves of the match
Corner
– Odd/ Even
Goals
– Home/ Away total
– Home/ Away goals
Choose your desired market(s) and add the bets to your bet slip. You can also add markets to your Favorites.
Consider the Odds
Choose the outcome of the event you plan to bet on. All options are available under their market type. Do not rush while making a decision.
Add the Bets to Your Bet Slip
BangBet customers can choose whether to place a single wager or numerous bets. A single bet is one that is placed exclusively on one specific event. Its simplicity makes it a great choice for novice gamblers. A multiple bet entails a number of wagers on numerous games or markets inside a single game. You can add a maximum of 20 selections to your multiple bet slip.
In order to move forward with the confirmation, add all the desired bets to your bet slip.
Enter the Amount of Your Bet
Think of an amount you want to bet on. The minimum wager for the bookie is NGN 50. Enter the desired amount in the relevant field.
Place Your Bet With BangBet
Verify all the information once again, then click the appropriate option to place your wager. Your type of bet, odds, total amount, and potential win will be reflected in your bet slip. Your booking code is also copyable at the bottom of the bet slip. You can use the code to follow up on your bet within the platform.
Betting on BangBet: Tips and Suggestions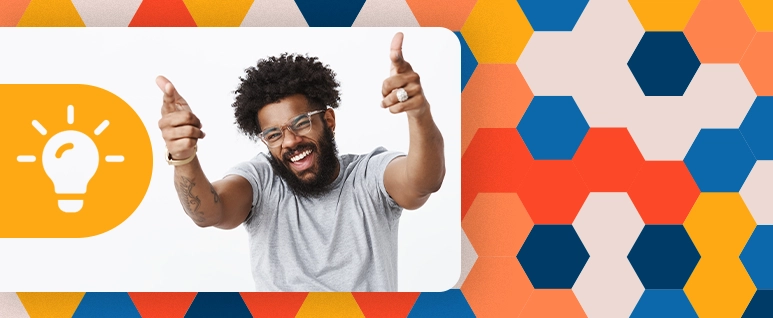 Like any other bookie, Nigerian BangBet has its highlights and specifics. Check out our advice to make your BangBet wagering safe and enjoyable.
Make sure your account reflects your true identity. Otherwise, you risk losing your winnings and being blocked by the platform. One user can only open one account
In accordance with the Terms and Conditions of the platform, a settlement should be executed immediately, but it may take some time due to technical issues. Be patient. However, if the settlement takes too long, contact BangBet customer care via help@bangbet.co.ng
The platform encourages its users to check the Terms and Conditions from time to time not to miss any new updates. BangBet Terms and Conditions can be altered without any prior notice
The maximum payout on BangBet equals NGN 1,000,000. The platform will cancel all bets with possible winnings exceeding this amount
Though bets cannot be canceled once placed, you can choose the Cash-out option and receive your funds back with a minor loss
You have 30 days from the date of any settlement or payout to file a complaint to customer service over such settlement or payout
Generally, BangBet rules and regulations are pretty basic, with no unpleasant surprises for its customers.
BangBet Betting Bonuses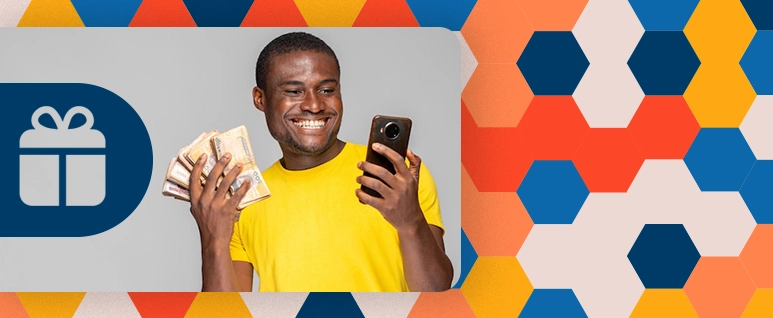 According to BangBet Terms and Conditions, the platform offers no betting bonuses as of the moment. The bookie only offers one free bet for the new users once they register on the platform.
To avoid missing any impending benefits, we urge all users to visit the Promotions section regularly.
BangBet Betting Predictions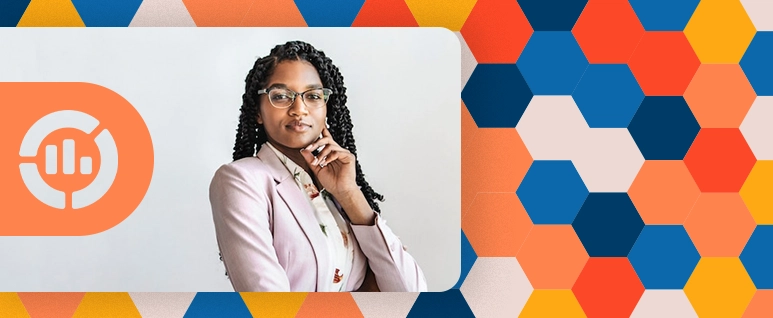 Successful betting is based not on a solid set of rules but more on a flexible approach. Below are some prediction tips that may come in handy while wagering on BangBet.
Before placing a wager, do some research on the sport of your choice. Go through the statistics, read some expert reviews, or simply check out betting forums. Information frequently serves as the key to success.
Place your bets only when you have enough time and feel relaxed. Do not gamble if under pressure or under the influence. A clear mind will help you make calculated decisions.
Always keep track of your bets and double-check your betting strategies in accordance with your ups and downs. Reconsider your recent predictions, if necessary.
Never undervalue the effects of the weather. The majority of match games take place outside, and the weather has a significant impact on how they turn out. It is best to wager on games that are played in good weather.
Utilize the advice of more experienced and successful bettors. A lot of them are eager to share their expertise and know-how. Although following their tips won't make you a betting expert, they will help you refine your approach.
The aforementioned betting predictions can help you become a better gambler, but they cannot ensure a win every time.
Conclusion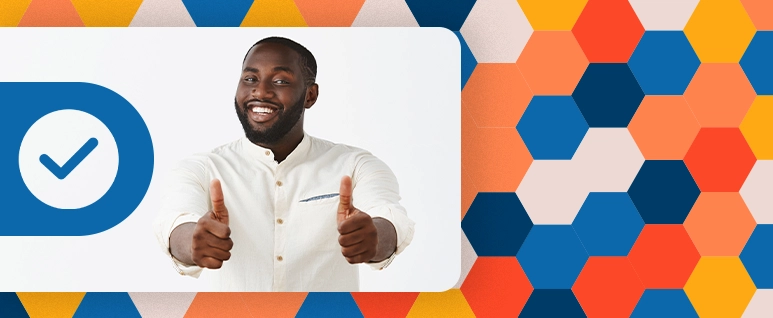 The platform complies with Nigerian gambling laws, boasts a deluxe sports betting experience with several betting options and provides several convenient payment methods. The bookmaker also provides a wide variety of casino games in addition to sports betting possibilities. Punters can gamble on the website or via the BangBet Android app. Despite a few small flaws, Nigerian gamblers generally have favorable things to say about the bookie.
Despite being a new entry in the Nigerian gambling market, BangBet is a well-liked website among local gamblers.
FAQ
What payment method does BangBet use?

BangBet customers can use two options to deposit their accounts, namely: Quickteller and Paystack. With these methods, Nigerian users can deposit money into ATMs and send or receive payments with no problems whatsoever.
Is Bangbet available in Nigeria?

Yes, BangBet is available and legal in Nigeria, as well as in Kenya, Uganda, and Ghana. Bangbet is a trading name for Infinity Mobile Gaming and Entertainment Ltd. and has a valid sports betting permit from the National Lottery Regulatory Commission of Nigeria. The permit number is 0001033.
What is the minimum withdrawal for the platform?

BangBet users can withdraw from the remaining credit balance ten times, up to a total of NGN 9,999,999 and a minimum of NGN 1 each time.
How do you play Bangbet?

First, register on the platform with your Nigerian phone number. To proceed to bet, apply the betting strategy we outlined above. Send an email to help@bangbet.co.ng to reach BangBet customer service if you have any further inquiries. You can also contact BangBet via their special number, 018883319. For more information about the service, check our article on

BangBet Nigeria

.
What is the benefit of Bangbet?

The service is quite popular with Nigerian punters despite some loose ends. BangBet offers a number of yummy perks to its users.

A vast sportsbook
Live betting options
Several deposit and withdrawal options to fit everyone's needs
One free bet for new customers
A valid license from Nigerian betting authorities
A handy app available (for Android users only)

There are a number of cons as well. The service does not give a welcome bonus, does not support live chat, and its website does not provide complete information about its terms and conditions, all of which can be critical for prospective bettors. Also, iOS users cannot place bets via a mobile app. However, the platform is still in its early stages, so some of the drawbacks should be resolved shortly.