BetKing Codes and Meanings
publication - May 19, 2023
changed - Sep 18, 2023
Every sportsbook features various abbreviations and codes for their betting markets, types of wagers, and possible outcomes. This is done both for a quick understanding of things, as well as to save visual space on the website or in an app.
Our article aims to explain the codes that one can encounter when placing wagers on BetKing, a Nigeria-based platform that is widely used across the African continent. The bookmaker is known for offering a variety of betting options, so it's not surprising that some of the abbreviations will be confusing. Thankfully, the majority of them are standardized across the majority of sportsbooks.
BetKing Market Types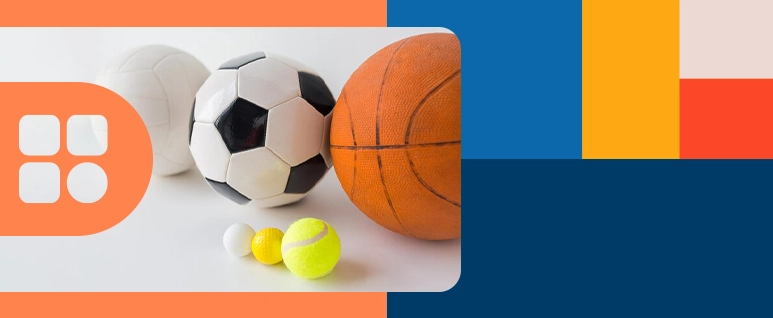 As we already mentioned, the diversity of possible options is quite good. Apart from classical moneyline, which is also called 1X2 and just expects you to place a wager on the outcome, there are also other types.
For example, over/under. It's also a very commonly played market, probably the most widely used one after moneyline. It's also quite simple to understand: just predict if the total score of the game will exceed a certain number.
Another example is GG/NG betting. This simply means predicting whether there will be scores in the game, with GG standing for both teams doing so, while the NG stands for "No Goals."
Among popular ones, there's also a handicap betting option. The way it works is simple: one team is put at a particular disadvantage that it has to overcome. For example, the"1 2:0" handicap wagering option at BetKing means that there's an advantage of 2 goals or points for the home team (1) over the other.
The majority of options target team sports, but many can be used for individual disciplines as well. We will take a look at other options and explain the ones mentioned above in a more detailed manner in the paragraphs below.
Result Bet Codes Explained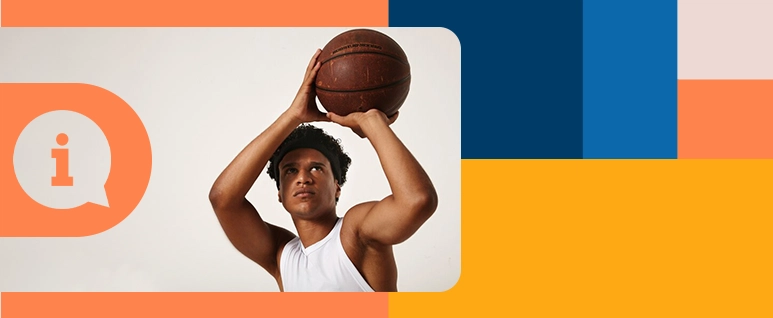 Moneylines are the most commonly used and the simplest to understand betting markets. They are also called 1X2. In this type of bet, you simply predict the possible outcome of an individual game. The explanation below will cover the meaning of the abbreviations that are related to moneylines, as well as other betting markets related to outcomes. They are relatively simple to understand but can be difficult to understand without experience.
1
Stands for the win of the team listed first, also called the "home team," It's worth remembering that it's the other way around in the U.S., and on American platforms, the home team gets listed second. In the majority of cases, this is the team playing at its local stadium, hence the name.
X
In moneylines, this one simply stands for a draw.
2
This means placing the bet on the away or second-listed team to win the game.
1DNB
DNB stands for Draw No Bet. This type of betting works as a simple moneyline with one little difference: you get your money back if the game results in a draw since the bet isn't considered lost in this case. 1DNB means the home team will be the winner.
2DNB
This one is similar to the previous one, but in this case, you place your bet on the win of the team listed second or the away one.
DC
This one isn't directly related to this type of betting market but is very widespread. It stands for "Double Chance," which means wagering on two possible outcomes, working essentially as a mix of bets. It can appear in moneyline, over/under, and several other types of bets.
1X
This one stands for a home team to win or a draw. In many platforms, DC is added at the end of the abbreviation to emphasize that this is a Double Chance kind of bet, but BetKing doesn't do it this way.
X2
This Double Chance option is similar but stands for either an away team to win or a draw.
Scoring Codes Explained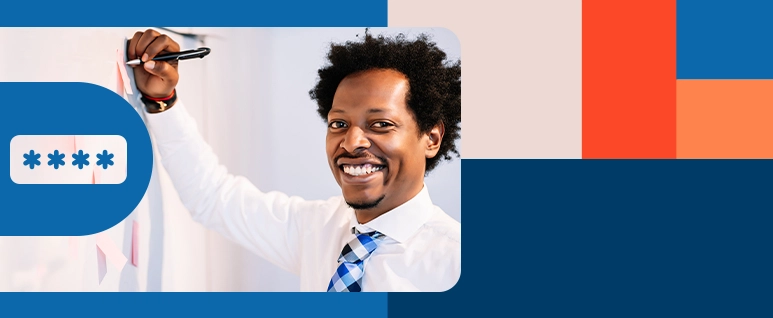 The paragraphs below will provide information on the way scoring codes work. They cover whether there were any scores during the game on who did them. While mainly used for football, the system can be applied to many other sports.
GG
This is used when both teams score a goal or hit. Sometimes, it might also be used as "Yes" or BTTS (standing for "Both Teams to Score").
NG
NG stands for "No Goal" and is used for betting on the situation when at least one doesn't score a single goal during the game.
Over/Under Codes Explained
As we already explained, over/under is the betting market that involves users guessing whether the total score of the game will be higher than a certain number. If it should, the code for such an option will include "OV." If it shouldn't, then the "UN" will be in the code. Both are followed by the number. Over/under can often appear in a mix with other types of bets if there's the Double Chance involved.
OV0.5
This means that the final score of the game will be higher than 0.5. In the majority of sports, it will also mean larger than 0, so you will win if any points are scored by either team. But of course, there are games where the scores include decimal numbers, and things can get more unexpected.
OV1.5
Works the same way as the previous point. The final score combined with points achieved by either team must be larger than 1.5. In some games, 2 will be the minimum possible number, while in others, 1.6 will suffice.
UN1.5
This one is a bit different: you are placing your wager on a total score being lower than 1.5. For example, in football, it just means one goal scored by either team or none at all.
UN0.5
Or "Under 0.5." In many cases, this will mean that in the result, no team will score anything, but not in all games.
First and Second Half Explained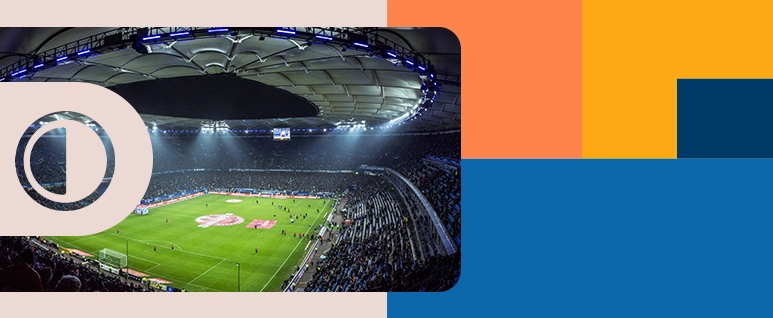 The bookmaker allows you to bet on the number of goals or hits scored during the first and second halves of the game separately. Obviously, this only covers the games that have clear parts, such as football or ice hockey. Another thing worth mentioning is that the wagers are not affected by the outcome of the full game. Let's see some examples.
1HT
The "HT" stands for half-time and mainly means the first half of the game. Meanwhile, "1" always means the first listed team (or a home one). In this case, the abbreviation means that the home team will be winning during the first half of the game.
2HT
This one works the same way, but you bet on the second-listed team to have an advantage during the first half of the match.
XHT
This option implies betting on the first half resulting in an equal number of scores without a clear winner or, putting it simply, a draw.
1 2HT
When preceded by a number or the "X," "2HT" stands for the second half-time. So, betting on the "1 2HT" option results in placing your prediction on the home team having a better last half of the game compared to the away one. This bet doesn't cover the outcome of the whole game.
Goal Amount Codes Explained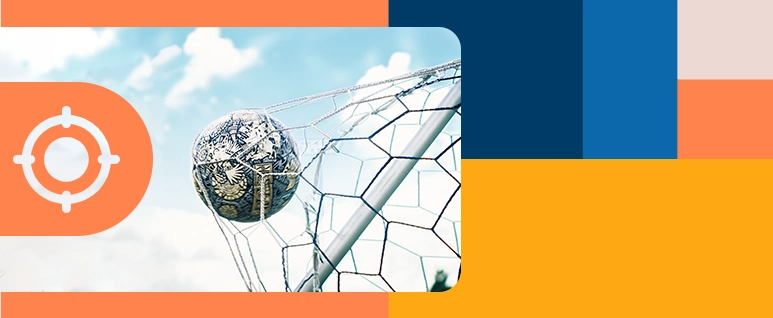 Not to be confused with over/under. This market provides you the option to bet on the final scores, as well as the number of goals or hits issued by either team. There are many variations, which we will explain in the paragraphs below. Check them out!
1-2 GOALS
This code is very easy to read. The first number stands for the minimum number of goals: 1. The second one stands for the maximum: 2. The bet is considered a winning one if there are 1 or 2 total goals scored during the whole game.
1-3 GOALS
Works the same as the previous code, but the maximum one is 3 goals. The wager is one if there are 1, 2, or 3 goals scored in total during the course of the game.
Total Goals (Exact): 1
The meaning here is nearly obvious: just the prediction of an exact number of total goals. In this case, it will be one scored by either team.
Odd and Even Codes Explained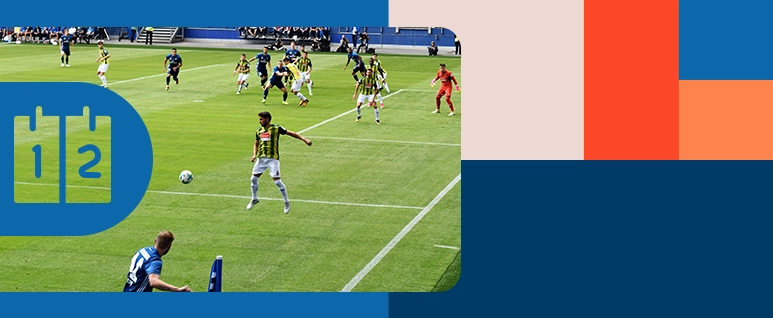 This type of betting market asks the user to predict whether the total score in any game will be an even or odd number. This type of wager is relatively popular since it's very straightforward, although not always easy to predict. But you essentially have two obvious outcomes.
Odd
The final score (how many goals, etc.) is an odd number.
Even
A resulting score is an even number.
BetKing's Betting T&C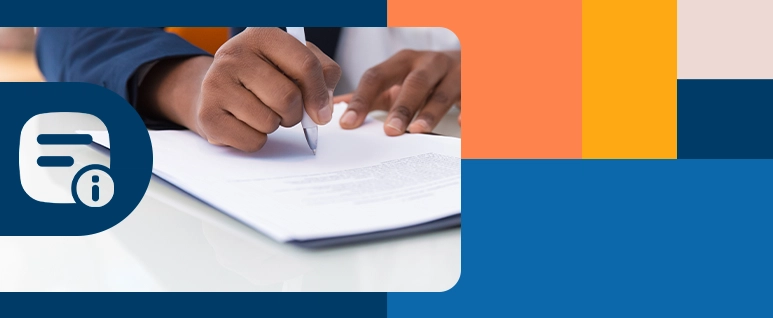 Of course, before you start placing your bets at BetKing, it's better to get familiar with the platform's rules. Those are simple to follow and aren't surprising at all. The first thing to consider is that you have to be over 18 years old. This is the minimum betting age in the majority of the world's countries, including Nigeria.
Another thing to mention is that you're obliged to provide only correct personal and financial information. This also includes anything about where you live. You might be required to go through the verification process. This is a perfectly normal practice done by many reputable bookmakers. It will involve sending documents to prove your identity, such as an international passport, ID, or driver's license. The second part of the procedure might ask you to send something to prove your current address: in most cases, a bank statement or a utility bill will suffice. All of the pictures must be in color, have all corners visible, and include the back of the paper in case it includes any potentially useful information.
BetKing General Rules of Sports Betting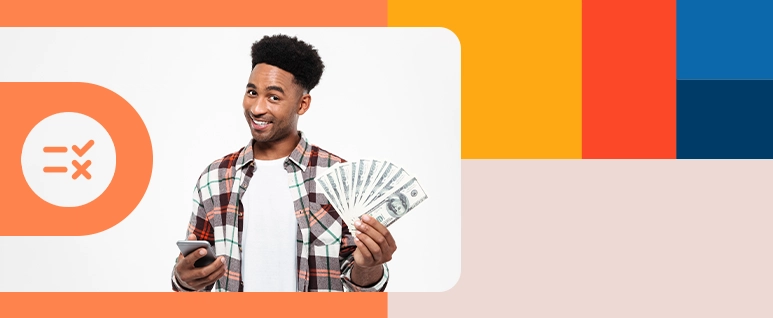 Nothing is difficult about the platform's wagering rules. The minimum stake is 100 NGN, which is at the lower end, making the betting procedure very accessible. You can place single and multiple wagers, with the latter including a combo option. This allows you to make several selections and not expect all of them to win in order to see any returns.
The bets must be canceled due to postponed matches, technical and other mistakes, as well as other issues. You will see your funds return in such cases. The platform reserves the right to refuse a bet fully or partially for any reason. In case of any misunderstanding of the rules, you're the one responsible for not getting familiar with the T&C.
Conclusion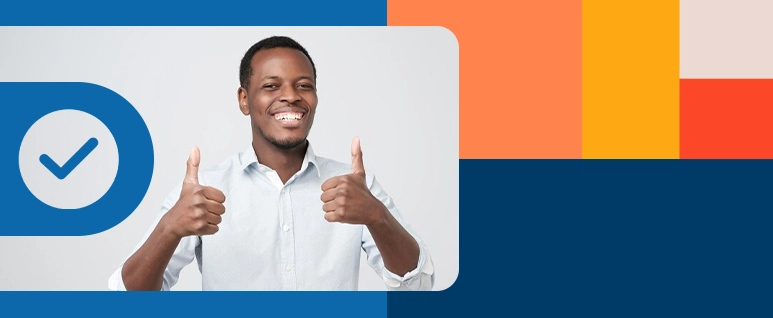 BetKing is a platform that offers diverse betting options, so it's totally expected that some of them might be difficult to understand or outright confusing. Moneyline, GG/NG, half-time wagers, over/under, and many other things are present.
In our article, we provided explanations for most of the terms and abbreviations one can encounter in the sportsbook. It is mainly aimed at new bettors, but some of the information can be helpful even for experienced players or those who have avoided diving into less obvious options. If you want to learn more about BetKing, you can read our other articles, including those that cover the main aspects of the bookmaker and the main review.
FAQ
Does BetKing have an app?

Unfortunately no, the platform doesn't feature any applications for either iOS or Android. But there's good news: you can use the smartphone-optimized mobile version of the website that's packed with various features and doesn't compromise on the offered functions. If your device is old or you don't want to load it with resource-incentive tasks for one reason or another, you can use the MLite version.
Is it difficult to join the bookmaker?

No, the BetKing registration process is actually very simple. You just have to provide your phone number and come up with a password. We have a separate article covering everything about the signup procedure and possible issues.
How do I log in?

The process of logging into a BetKing account: you input your phone number and the password you used during the registration stage. We have a text covering everything about the process and the issues you can encounter.
What does 1X2 mean in BetKing?

1X2 or moneylines is the type of betting where you're simply trying to predict the winner or a possible draw. How do you get free money on BetKing?
How do you get free money on BetKing?

You don't get money for free on the platform. You receive your winnings as a result of successful betting. If you want to learn more about

how to bet on BetKing

, read our article on the matter.
What is the code for funding BetKing?

There's no magical code that you can use in order to get more money in your account. Our article only covered codes that explain some of the wagering terms on the platform. If you want to learn about

BetKing deposit

options, read our separate article on the matter: we cover all of the payment solutions offered to the players in Nigeria.
How can I win BetKing?

Since wagering also involves a great deal of skill, there are several tips to become better at the activity. Just remember that the activity is still mainly luck-based, so it's impossible to be correct 100% of the time.
How can I receive my winnings?

The BetKing withdrawal options in Nigeria are very diverse. You can use direct bank transfers that support popular ones such as Zenith and GTBank. A list of accessible payment systems is also quite wide: you can use OPay and PayStack, for example. If you want to learn more about your options, read our article on the matter.
Does BetKing pay fast?

Yes, the payments are usually instantly processed. If a transaction takes too long, feel free to contact customer care.
What happens when the game is postponed?

If there's an abandoned match in BetKing, all of the wagers remain active until midnight of the next day by West Africa Time. We have an article covering how exactly it works. Feel free to read it!
What is a combination bet?

A combo bet is a type of multiple wagers that allows the players to see the returns even if some of the selections didn't win. This is also what differentiates them from accumulators. If you want to learn more about a combo bet on BetKing, you can read our separate article covering the topic in detail.
Are there bonuses?

Yes, if you want to know about how to receive a BetKing bonus and what to do with it, read our article covering everything on the matter.
You may be interested
publication - Mar 27, 2023

changed - Jul 27, 2023

How to Deposit to BetKing in Nigeria

If you are new to the BetKing, it might not yet be clear how to deposit funds at maximum speed and convenience. Gladly, the platform offers many ways to do it. Each punter will be pleased to find the best solution, whether a wire transfer, ATM, card, or payment system. In this article, you will find minute descriptions of every possible way and a...

publication - May 23, 2023

changed - Jul 27, 2023

What is Combo Bet in BetKing in Nigeria

BetKing, a Nigeria-based bookmaker that operates in other countries on the African continent, is popular for several reasons. It offers a wide selection of sports, flexible betting markets, a user interface that's easy to navigate, and various deposit and withdrawal methods. If anything is lacking, it's the apps for both iOS and Android, but it...

publication - May 16, 2023

changed - Aug 02, 2023

How to Bet on BetKing in Nigeria

It's difficult to overestimate the importance of the way a bookmaker handles the betting process. While many things are crucial for punters and the platform itself, betting is the main aspect of any sportsbook. Our article will cover how to bet on BetKing, a famous Nigeria-based bookmaker that was established in 2018. Over the years, the platform...