How to Book a Bet on 22Bet in Nigeria
publication - May 13, 2023
changed - Jul 27, 2023
We can spend hours and write many pages on different essential aspects of any bookmaker, but without a doubt, the thing that matters most for any punter is the betting process itself. Ideally, it should be handled simply and intuitively. Things are even better if a platform provides various betting options, a long list of disciplines, and high odds.
This article aims to cover everything related to the wagering process at 22Bet, a Cyprus-based international bookmaker that offers its services in many countries, including Nigeria. We will explain how to place a bet in detail, take a quick look at the registration and depositing procedures, and provide tips on getting better at predicting.
Why Choose 22Bet as a Sports Betting Provider?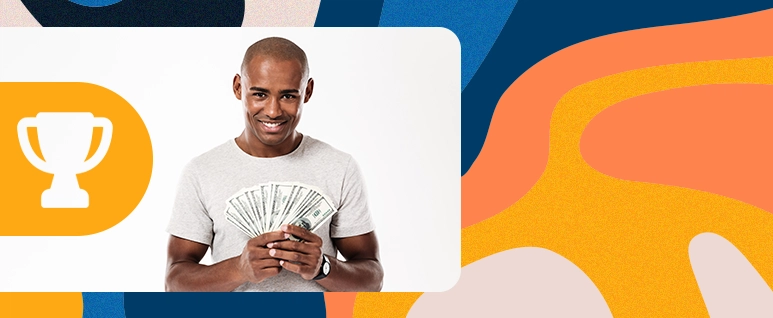 22Bet is an established platform that has been on the market for over 5 years. The platform features everything a Nigerian punter needs: a wide selection of offered sports, flexible betting options, various casino games, and versatile payment methods. In addition, the application provided for iOS and Android makes the bookmaker an excellent fit for mobile users.
The platform has its drawbacks as well. For example, it's not accessible in many countries, but this isn't a problem for Nigerian players. The users also mentioned some occasional withdrawal issues.
How to Start Betting With 22Bet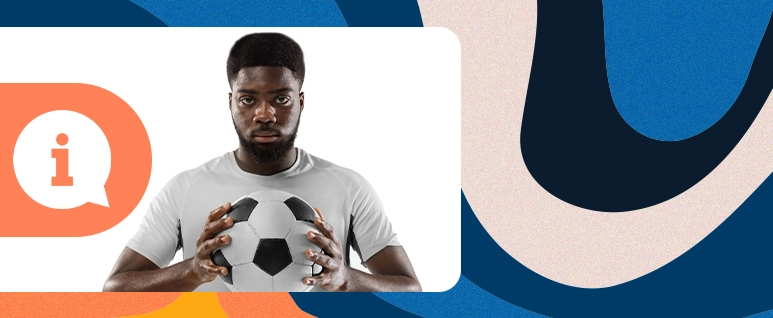 While the betting procedure is quite intuitive on the platform, it's worth taking a closer look at how it's done. The blocks below will cover how to place a bet on the 22Bet in detail. We will also touch on related processes, such as signing up and transferring money.
Step 1: Register on 22Bet
The 22Bet registration process is intuitive and easy. It's also the essential and apparent first stage if you plan to bet on the platform. So let's cover the process in greater detail.
How to Create an Account
Joining the platform requires a few steps. Here they are:
Go to 22Bet.ng

Visit the 22Bet website and find the "Registration" button at the top right corner of the screen.

Provide Your Data

Enter your email and provide your first and last name. Then, select your country of residence and choose your preferred currency. Come up with a password. You can also enter a 22bet promo code if you have one.
Alternatively, you can register using social networks and messengers. The only method it currently supports is using a Google account. In some countries, including Nigeria, there's an option to register just by phone number.
Account Verification on 22Bet
The bookmaker has an account validation procedure in place. There's nothing complicated about it, and if all of the information you entered during the initial registration stage is correct, you will pass it easily. The verification process exists to check that your identity and personal and financial information are correct. This, in turn, will prove that you're a real person who doesn't participate in any shady activities, such as money laundering.
The process involves sending your documents to prove your identity and address. The former is done by scanning or taking a picture of your ID, driver's license, or any other paper that can confirm your identity. The picture must be in color, clear, and include all of the corners and the back of the document if it includes any information. Proving your address is even easier. You can send your utility bill or credit card statement from a local bank.
Step 2: Deposit Money
After joining the platform and verifying your account, the next logical step is to transfer some funds to your balance. Even if you're planning to actively use bonuses, having money on your profile is required. The paragraphs below will cover how you can add money to your account. The options might differ from region to region, but we will only touch on what's offered in Nigeria.
Ways to Transfer the Funds to a 22Bet Account
The 22Bet deposit options in Nigeria include direct bank transfers, using local Quickteller ATMs, and MasterCard and Visa cards. The list of supported banks includes GTBank, one of the most commonly used in the country. If you plan to move funds into your account, go through these steps:
Choose Your Payment Option

Click the icon of your preferred payment method. This will open the menu, in it enter the amount you're planning to deposit.
Step 3: Start Betting
Now we got to the main part of our journey: the betting process. It consists only of a few steps and can be done quickly, but we will still provide a detailed guide covering every stage of the procedure.
One-Click Bet
The meaning of the name of this feature is quite obvious: it allows you to place bets with just one click. Place a wager on the betslip and click the "One-Click Bet" button to activate it. After that, you can simply click on the odds and see the same stake applied and the bets placed automatically. Be cautious about using the feature, but it can be helpful for selecting several games for multiple wagers and accumulators.
Things to Consider When Placing a Bet at 22Bet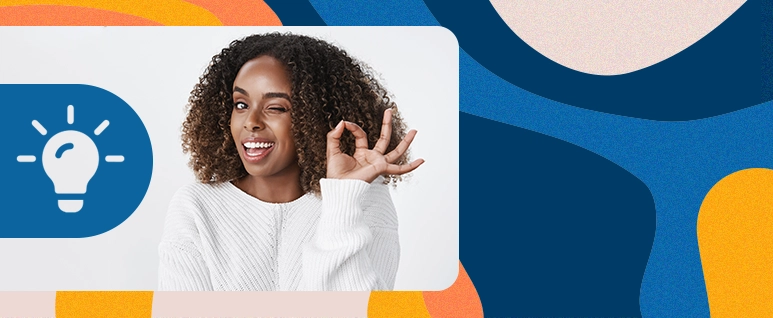 Before you wager on the platform, ensure you've successfully completed the registration and deposit processes. In the case of the former, the information you've provided should be all correct even before verifying your account. The same must be said about the bank account info that you've provided.
When you finally place a bet, ensure you're betting with the amount you can afford to lose. You should also understand how much you can win at the end, which is especially true for live betting, which involves constantly changing odds.
22Bet Bonuses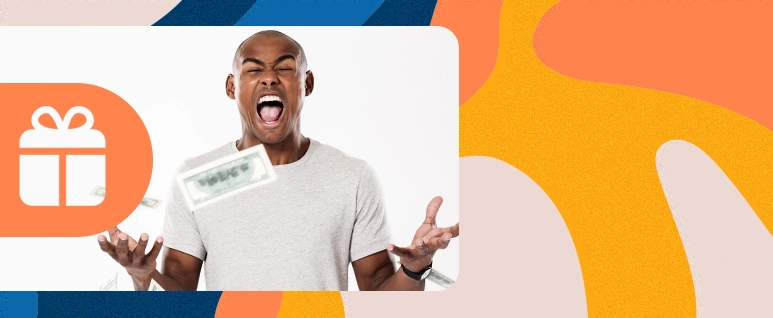 It isn't surprising that such a large and established platform offers bonuses and promotions to its users. They target both new players and regular ones. Let's describe some of the promotions offered:
Welcome bonus. Or the first deposit offer. It 100% matches the sum you move to your account after registration. But the maximum is 50,000 NGN.
Friday reload bonus. This 22Bet offer also matches your deposit but is offered for regular players. Transfer money on Friday, and the sum will be 100% matched up to 40,000 NGN.
First deposit casino bonus. Acts similarly to the welcome bonus but is only provided for casino games. The good news is that the amount is matched up to 130,000 NGN.
The series of lost bets bonus. This is a unique offer: after losing 20 wagers in a row, you can claim some points!
22Bet Prediction Tips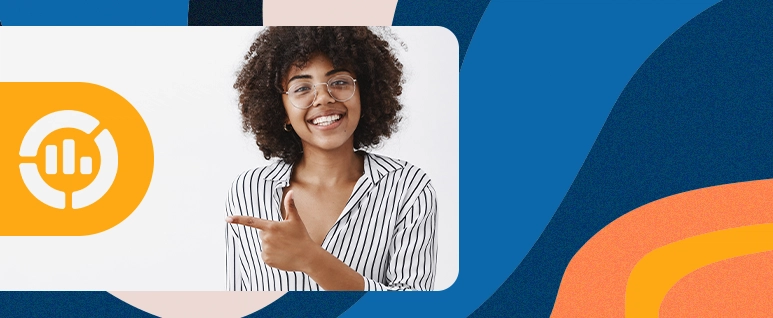 Every bettor, at some point, starts to wonder how to improve their skills. Thankfully, It's more than possible since the wagering process doesn't only depend on luck. We will outline some of the tips that can help you improve your betting skills:
Get familiar with how betting works. Understanding the various nuances of the process, including those that happen on the bookmaker's side, will be very helpful. You can learn how things work, how the odds are calculated, when is the best time to use live features such as the cashout and in-play wagering ones, and many other things. Understanding the meaning of every popular term is also important.
Learn the rules of the game. This should be obvious, but sometimes punters avoid getting more familiar with the sport. You don't have to play the game, but understanding how it works is crucial. Some disciplines, including trendy ones such as football, volleyball, and darts, feature simple rules. The others have more convoluted ones: this is especially true for eSports.
Learn the history of the sport you're planning to wager on. While this will not directly affect your performance, knowing how the discipline got to the point where it is now is very beneficial in understanding the nuances of the game.
Follow recent events. Understanding what happens in the current season can be crucial to analyzing finished games and predicting the outcomes of the upcoming ones. In some kinds of sports, things can change between championships and seasons. The teams can get significantly stronger or perform much worse than they used to. The same can be said about individual players.
Listen to the experts. Many professionals are willing to share their knowledge online. They can provide a lot of information about the games, analyze them and even provide non-obvious betting tips and recommendations.
Set a budget. Setting aside a certain amount of money that will go only for betting purposes is quite beneficial. It helps you plan your budget and avoid overspending.
Start with small stakes. The general rule is never to risk more than you can afford to lose. For new players and relatively inexperienced ones, this usually means staking quite small sums.
Don't get overly emotional about your losses. You can't be correct 100% of the time. Even the experts can't. Getting overly emotional about the outcomes won't help you in anything. Betting is best done with a clear head.
Avoid gambling addiction. We know you love to play, but the issue is real. If you have an addictive personality, to begin with, it's better to avoid betting altogether. If you don't but start noticing the development of unhealthy patterns in your habits, it's better to take a break from the activity.
Track your betting history. Analyzing your wins and losses can help get a clear picture of your wagering style. It can also be beneficial in finding things to work on. Moreover, this also allows you to have better control over your spending. Overall, we'd say that this is the most critical moment on the road to improved betting skills.
As you can see, the rules and tips are rather easy to follow. Mostly, they require you to be disciplined and continue to seek information about the activity. You should also be smart about your money and avoid gambling addiction. Everything else will come with experience.
Conclusion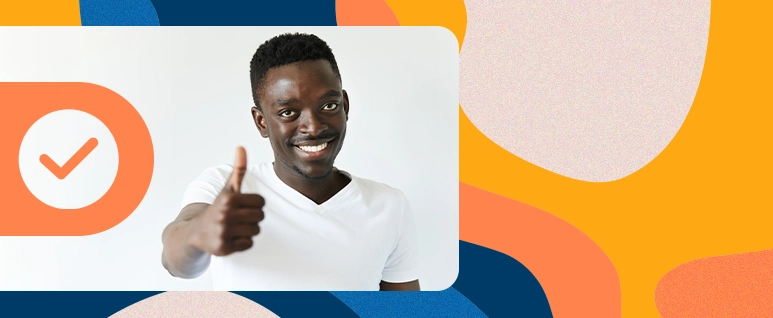 22Bet is an international betting platform that attracts punters with its various features, solid betting markets, and a long list of disciplines to wager on. Add well-designed Android and iOS apps to the mix. The combined result is impressive. But the most important thing is the betting process itself. And thankfully, it's pretty easy and shouldn't cause issues even for inexperienced punters.
Nevertheless, our article covered the procedure in a detailed manner. We also provided information about deposit options, took a quick look at the offered bonuses, and listed some tips to help the punters improve their skills. Overall, we think our article will be useful to various players, from newcomers to relatively experienced ones. It doesn't matter whether you're just considering joining the platform or are already a user. The text can still be helpful.
If you want to learn more about the bookmaker, you can look at our other articles that describe the platform's various aspects and features. We also have a general 22Bet Nigeria review that covers everything about the platform without ever going deep into details.
FAQ
How much is the 22Bet minimum deposit in Nigeria?

It's 250 NGN.
How can I fund my 22Bet account in Nigeria?

You can use Quickteller ATMs and direct bank transfers.
Can I withdraw my first deposit on 22Bet?

The 22Bet withdrawal options consist of the same solutions that are provided for depositing: bank transfers and ATMs. If you want to learn how to receive money from the platform, read our separate article.
Who is the owner of 22Bet in Nigeria?

Marikit Holdings Ltd is the company behind 22Bet. It's based in Cyprus, and that's where the platform was initially founded.
Does 22Bet support GTBank?

Yes, this is one of the banks you can use for withdrawing and depositing from the platform in Nigeria.
Is there a mobile version?

Yes, the 22Bet app is offered for iOS and Android devices. There's also a mobile version of the website that provides the same features and is fully compatible with any modern smartphone.
How do I contact customer support?

We have a separate article covering 22Bet customer care and how to contact it.
How to book a bet on 22Bet?

The booking options are offered on the platform. Go through the stages described in the "Start Betting" block. Once you get to the betslip and enter your stake, instead of clicking the "Place Bet" button, go with the "Book Bet" option. This will generate a booking code.
Can I load the selections again?

Yes, you can bet on 22Bet.
Are the chain bets offered?

Yes, you can place a chain bet on 22Bet.
You may be interested
publication - Apr 20, 2023

changed - Jul 27, 2023

How to Deposit to 22Bet in Nigeria

Players in Nigeria have access to various betting possibilities through the complete online sports betting platform 22Bet. Users must have funds in their 22Bet accounts to place bets. Here is how to add money to your 22Bet account: Unfortunately, 22Bet Nigeria doesn't allow another currency, only the Nigerian Naira. However, you can trust...