How to Bet on BetKing in Nigeria
publication - May 16, 2023
changed - Aug 02, 2023
It's difficult to overestimate the importance of the way a bookmaker handles the betting process. While many things are crucial for punters and the platform itself, betting is the main aspect of any sportsbook.
Our article will cover how to bet on BetKing, a famous Nigeria-based bookmaker that was established in 2018. Over the years, the platform has gained a sizable audience, attracting various kinds of players with its features and good odds. In this text, we will also cover the procedures you have to go through before starting to bet, such as registration and deposit, and provide tips on how to get better at making predictions. Enjoy the read!
Why Choose BetKing?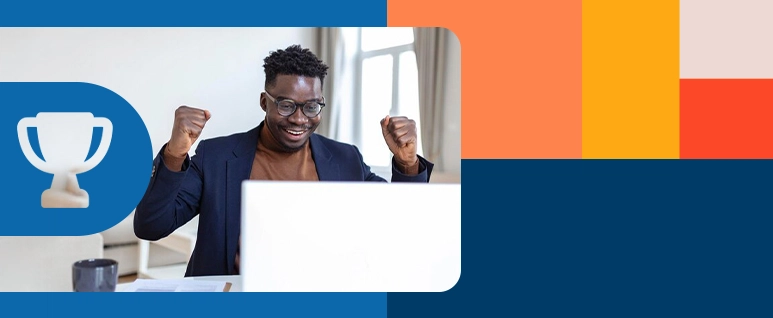 BetKing is popular for a reason: it has everything a punter wants.
There's a wide selection of sports to wager on, good odds, and markets.
Punters are provided with different types of bets: single and multiple, with the latter including accumulators and combo wagers.
The website is well-designed and easy to navigate.
In addition, the bookmaker offers its users lots of deposit and withdrawal options to be a decent competitor in the market.
As no one is perfect, the bookmaker is no exception. Most notably and surprisingly, the platform lacks any apps for iOS and Android. This is a bit unexpected, considering that this is an established bookmaker, so we hope to see the solution in the future.
But don't worry! It's not all doom and gloom for active smartphone users, as they can enjoy a well-designed mobile version of the website. It's packed with features and makes betting accessible from the comfort of your device. Moreover, there's the MLite version optimized for old smartphones, which requires fewer resources to operate.
A Guide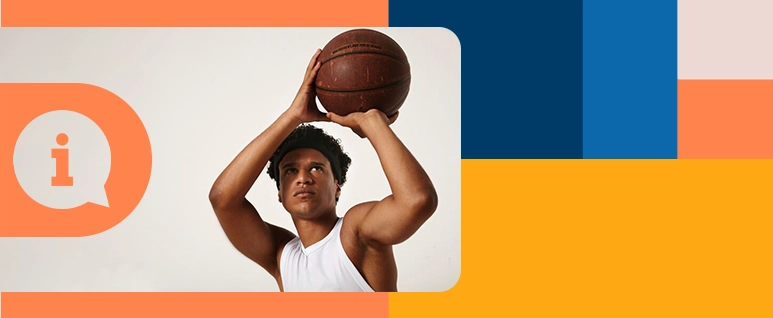 While the betting process on the platform is reasonably easy to follow, we still think explaining how to do so in detail can be helpful, especially for those new to wagering. There are also other stages to go through before placing a bet. The paragraphs below will outline every step in detail and explain how things work.Step 1: Creating a BetKing Account
Step 1: Creating a BetKing Account
The BetKing registration process is an apparent first stage of any interaction with the platform. Thankfully, it isn't challenging to sign up at the bookmaker. Let's check how to do so.
How to Make an Account
If you want to join the platform, here are the steps you have to take:
Visit BetKing

Go to the website and look for the large "Join Now" button on the top right corner of the screen.

Provide Your Data

Enter your phone number, type in your first and last name, and make sure they match your bank details information. Click "Next." Enter your email and provide your full date of birth. Afterward, select the region of your residence and tick the box confirming that you're over 18 and agree to the T&C and Privacy Policy.
Account Verification at BetKingThe platform features an account validation procedure. This is done in order to confirm your identity and prevent shady schemes. The process is used as a standard among many reputable bookmakers, so it's expected to be seen on BetKing.
The platform features an account validation procedure. This is done in order to confirm your identity and prevent shady schemes. The process is used as a standard among many reputable bookmakers, so it's expected to be seen on BetKing.
You might be required to send a scanned copy of your government-issued ID or passport. In some cases, a driver's license might be sufficient. To prove your address, you will have to provide some documents, such as a bank statement or utility bill, if they clearly state where you reside. All of the pictures must be in color and include all corners. Also, no element should be covered, and it's better to scan the back of a paper if it includes any useful information.
Step 2: Deposit Money Into the Account
BetKing deposit options vary from market to market, which is ideally expected from an established platform operating in several countries. Since our article focuses on the platform's offers exactly in Nigeria, where the sportsbook was founded, we will analyze only the local payment solutions.
How to Add Money to Your BetKing Balance
Since BetKing is a Nigeria-based platform, it isn't surprising to see that it offers many deposit options in the country. The list is quite impressive; it includes direct bank transfers, including from GTBank and Zenith, and mobile payment systems such as OPay. You can also perform credit card transactions by using Paystack and Interswitch Pay solutions.
We will not cover all of the methods since there's a dedicated article on the matter, but it's worth mentioning that bank transfers can be done differently. For example, you can send money from GTBank by using the mobile application, USSD code, or the website. Let's check how it's done with the latter:
Visit the bank's website.
Log in.
Go to "Sports & Games."
Choose "BetKing."
Click the "Select" button, then "Make New Payments."
Enter your BetKing user ID. It consists of six or seven digits and can be found on the top left part of your screen when you're logged into the bookmaker.
Type in the amount you're planning to deposit.
Confirm the details and enter the token code.
All done!
Step 3: Start Betting
Now it's time to cover the focus of the article and the key aspect of every bookmaker: the betting process itself.
Select the Sport
The list of disciplines can be found on the left side of the screen when using the desktop version. On mobile, tap the "Menu" button and then select the "A-Z Sports" tab. The website's main menu also features a "Soccer" button, allowing for quicker access to the game that is the most popular among bettors on every platform.
The BetKing selection of sports is pretty good: it includes popular disciplines such as soccer, volleyball, and ice hockey, as well as common ones such as table tennis, floorball, and snooker. The eSports are represented by Counter-Strike.
Find the Event
The majority of the screen is already occupied by the lists of popular events. But after selecting the sport during the previous stage, you will see the offered games for that discipline.
Select the Market
The betting options on the platform are quite flexible but still mainly consist of the most simple and common variants: over/unders and moneylines. The former asks you to guess whether the final score in the game will go over a certain number, while the latter just asks you to predict the game's outcome. Here, you can also enjoy a handicap option. If you wonder what's its meaning, it's simple: it provides one team with a "disadvantage to overcome" or a "handicap": for example, a "-1" to its final score.
Analyze the Odds
This is easy: decide whether the odds are good enough for your liking. You can also easily calculate your winning: in case of single bets, you just have to multiply your stake by the odds.
Load Wagers to the Betslip
Click on the selected odds, and the betslip will have the game featured. It can be found on the right side of the screen when using the desktop version. On the mobile one, you can check it by clicking the middle button at the bottom of the screen.
Enter the Stake
Enter the sum you're planning to wager. You can type it in directly or click on one of five buttons, including various numbers: 100 NGN, 200 NGN, 300 NGN, and so on.
Place the Bet
Click on the "Proceed" button and confirm your selection. Alternatively, you can also click on the "Book" button to generate a booking code.
One-Click Bet
There's the Quickbet feature allows you to place the wagers with just one click when it's enabled after setting the stake amount.
Things to Consider When Placing a Wager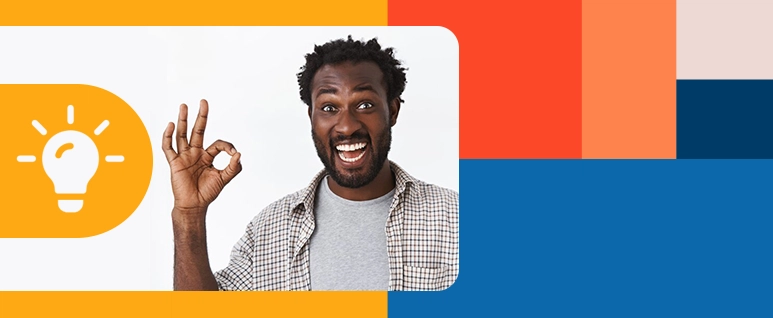 There are certain rules and conditions you have to keep in mind before you start wagering on the platform. Obviously, you should provide only correct personal and financial information during and after the logging-in process. It will be verified during the validation stage, but we can still stress the importance of being honest and providing real information.
BetKing Bonuses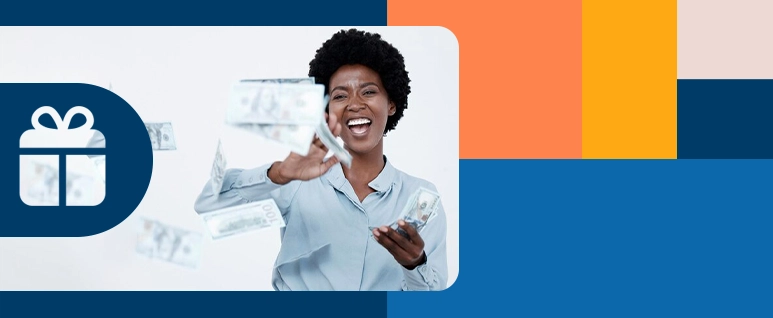 As is expected from any established platform, there are various BetKing bonuses and promotions to attract new players and motivate the existing ones. Let's take a look at some of them and BetKing bonus terms and conditions:
5 Times Cashback. This is the platform's welcome offer. Non-typically, new users aren't met with sign-up bonuses and first deposit ones. But there's a promotion for new players that allows them to receive 50% cashback on some of their bets. The way it works is simple: you place your predictions, and if your first, third, fifth, seventh, or eleventh placed wager is lost, you will receive 50% of the stake up to 5,000 NGN.
225% accumulator bonus. This is a relatively typical multibet boost feature: a rather popular type of promotion. You receive additional winnings by placing an accumulator bet, and the boost rises proportionally with the number of selections. For example, if your wager has five lines, you will only get 5% more. But if it has forty lines, you will get a 225% bonus. The odds have to be more than 1.2.
BetKing Prediction Tips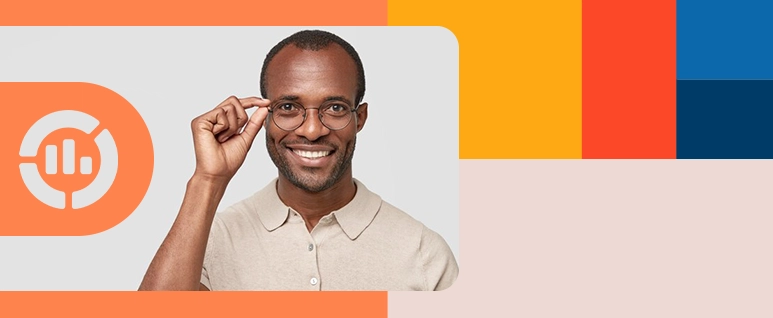 If you're disappointed with your performance or just want to continue improving at betting, there are certain things that can help a punter get better at the activity. While the element of luck will always be present in wagering, there are many things that are mostly in your control. In the paragraphs below, we will provide some tips for getting consistently better at prediction:
Get familiar with the sport. You don't have to play it yourself but learn more about its history. Some of the games date back to ancient times, while the others are relatively new or were modernized so heavily that it would be difficult to find similarities with their original iteration. Understanding the rules is obviously crucial. No matter whether the game has difficult ones or those that are simple to follow, getting familiar with them will be tremendously helpful.
Learn the betting process inside and out. Try to understand everything: how bets and winning chances are calculated and the difference between various markets. You can also learn the meaning of every basic term. All of that will be very helpful for both prediction and planning.
Set aside a budget. Online betting can quickly get really expensive. Planning the amount you're willing to spend only on the wagering activity can go a long way.
Don't bet more than you can afford to lose. This general rule should be followed by newcomers and professionals alike. The difference is that the professionals have reasons to risk more, while it's better to stick to small stakes as a beginner.
Diversify your wagers. You can increase your chances of turning a profit by placing several different bets. Just make sure that you calculate your chances correctly.
Don't be hesitant to shop for better odds elsewhere. It's perfectly okay to have a preferred bookmaker to play, which both new punters and professionals have in common. BetKing is a great fit for this role too. But in some cases, it's better to check what the competition can offer. There's always a chance that another sportsbook will provide better odds. That's why having accounts at several online bookmakers is important for every punter.
Avoid unhealthy habits. Gambling addiction is a common issue and affects punters as well. If you start developing habits that match the description of the disease, it's advisable to stop. It's also better to avoid betting altogether if you have an addictive personality.
Follow the professionals. You can find experts online that will be willing to provide tips to their audience and even share their predictions. On forums, there are lots of professionals discussing upcoming games and analyzing the finished ones.
Keep track of your online betting history. This is the most straightforward way to improve your skills. The reason is that it provides a clear way to look at both your wins and losses, helping to understand things you must work on.
As you can see, the rules are easy to follow. They mainly require a certain level of discipline and being ready to learn new things constantly. We hope that the list will be helpful to new punters and those with some experience alike.
Conclusion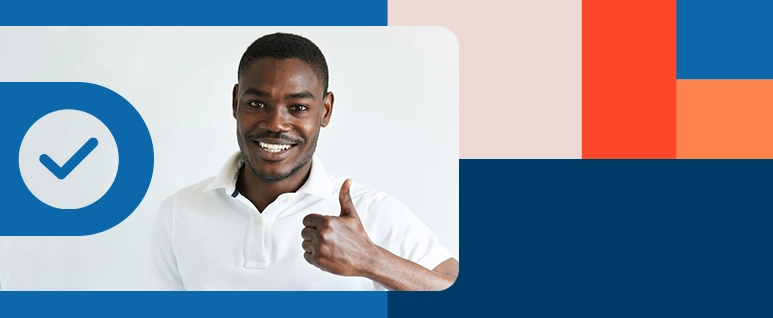 The article clearly shows that the betting process at the bookmaker is intuitive and easy to follow. You can place a wager quite quickly if you want to. Flexible betting markets and an impressive selection of disciplines make the process even more enjoyable, even though we would love to see more eSports options. The deposit methods offered on the platform in Nigeria are also rather diverse, which makes it easy to put some money into your account's balance before you start betting. The last thing to mention is that there are nice bonuses that target newcomers and regular players alike.
Our text covered everything related to the betting process at BetKing Nigeria. We explained in detail how to go through every stage of the process, took a look at registration and depositing procedures, mentioned bonuses, and even provided tips on getting better at prediction. While our article mainly targeted those planning to join the platform as well as newcomers, we also think that some of the paragraphs will be helpful even for players with some experience. If you want to read about other bookmaker features, we have several articles on various aspects of it, as well as the main BetKing review.
FAQ
What is the meaning of 1X2 in BetKing?

Also called moneylines, 1X2 is the simple type of bet. You just have to predict the outcome: the "1" stands for the home team to win, the "2" stands for the away team to win, and the "X" stands for a draw.
What is the minimum betting amount for BetKing?

100 NGN is the minimum stake on BetKing.
What is a combo bet?

A combination wager, also called a combo bet on BetKing, is one of the subtypes of a multiple bet. This one allows you to place different stakes on each selection and win, even if some of them are lost. You can learn more about the combo bet feature, its meaning, and how it works by reading our separate article on the matter.
Does Betking charge for withdrawal?

No, there are no withdrawal fees.
Which bank is BetKing using?

The bookmaker supports several Nigeria-based banks, most notably Zenith and GTBank.
Who is the owner of BetKing?

BetKing's legal name is SV Gaming Limited. The company was founded in Nigeria and still operates in the country on a fully legal basis, having all of the required local licenses. The co-founders are Adekunle Adeniji and Byron Petzer, with the latter currently acting as the company's CEO.
What happens if the match is postponed?

If there's an abandoned match in BetKing, the bets remain open until midnight (West Africa Time) of the following day unless stated otherwise.
Is there an app

Unfortunately, no. But here's the mobile version optimized for modern smartphones and the "MLite" variant that can be used even on older devices.
Is there a booking option?

Yes, the BetKing booking feature is offered. You can just click the "Book" button after placing the stake to generate a booking code that you can use.
How do I check my coupon?

There's the "Verify Coupon" tab at the top right corner of the betslip. Click it and type in your number.
You may be interested
publication - May 19, 2023

changed - Sep 18, 2023

BetKing Codes and Meanings

Every sportsbook features various abbreviations and codes for their betting markets, types of wagers, and possible outcomes. This is done both for a quick understanding of things, as well as to save visual space on the website or in an app. Our article aims to explain the codes that one can encounter when placing wagers on BetKing, a...

publication - Mar 27, 2023

changed - Jul 27, 2023

How to Deposit to BetKing in Nigeria

If you are new to the BetKing, it might not yet be clear how to deposit funds at maximum speed and convenience. Gladly, the platform offers many ways to do it. Each punter will be pleased to find the best solution, whether a wire transfer, ATM, card, or payment system. In this article, you will find minute descriptions of every possible way and a...

publication - May 23, 2023

changed - Jul 27, 2023

What is Combo Bet in BetKing in Nigeria

BetKing, a Nigeria-based bookmaker that operates in other countries on the African continent, is popular for several reasons. It offers a wide selection of sports, flexible betting markets, a user interface that's easy to navigate, and various deposit and withdrawal methods. If anything is lacking, it's the apps for both iOS and Android, but it...