How to Deposit to Merrybet in Nigeria
Table of Content
MerryBet delivers tons of sports to bet on and earn some cash with. But whenever Nigerian punters seek to visit sportsbooks, they are always faced with the dilemma of which deposit methods are the most reliable and easiest to use or how to get the maximum profit and minimum loss. Read on for a comprehensive review of the entire payment system at MerryBet.
This platform is an incredible playground where you can find dozens of sports, various betting types, and a fine assortment of casino games on both desktop and tablet. MerryBet is a trustworthy company with all the necessary regulatory documents and many solid payment options.
How to Fund MerryBet Account Online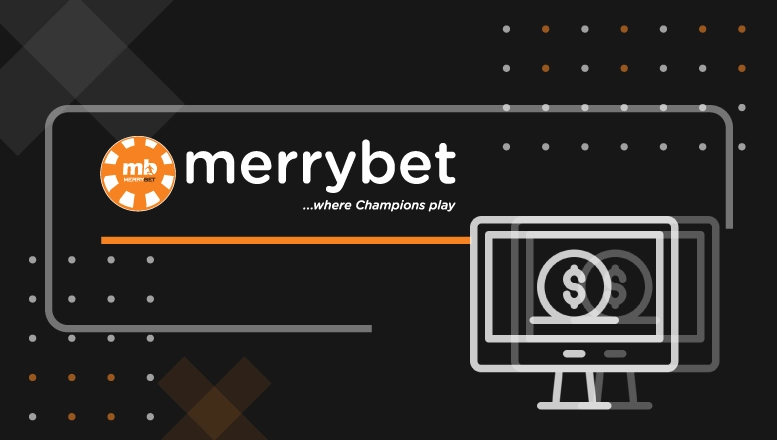 The importance of online banking has grown tremendously over the past few years. Betting sites offer plenty of options to transfer money online quickly without having to go to the bank. At MerryBet, players are guaranteed to find a trustworthy system to send money to the sportsbook and back in the easiest and most secure way. Let's examine which online financial institutions are best suited for Nigerian customers.
How to Credit MerryBet Account Using an E-Wallet
Modern Internet trends of purchasing stuff online make us opt for the easiest payment tools with low fees, fast transfers, and strong security. Therefore, hundreds of Nigerian users would prefer Skrill or Neteller e-Wallets for their payments. But unfortunately, MerryBet does not support e-Wallets for funding accounts. We are hoping to have the majority of Nigerian e-Wallets on the site one day.
Payment Systems (Internet Banking)
Nowadays, the gaming industry provides innovative systems to settle financial transactions. The problem of money exchange causes the appearance of Internet banking services.
GTB Collections
A recently introduced internet banking service, GTB Collections, simplifies the deposit process. This bank is a reputable financial institution in Nigeria that is based on the subsidiary of Kenyan Guaranty Trust Bank subsidiary. If you're searching for an efficient way to fund your account, learn more about payment systems such as GTCollections.
Access your GTB account page
Go to the header and hit on Payments & Billing button
Find the tab Sports and Games
Tap on the "Select" button that appears on the screen
Go to the tab "Make New Payments"
In the payment window, click on "Top Up"
Enter your ID and the amount you wish to add
Press the green "Continue" button
Verify your account details again
Answer the GTB confirmation questions
And press the "Pay" button
In case you are interested in other ways to refill your account, you will have to connect to your bank account and finish all the verification. Then you hit the "Go to Internet Banking" button and open the "Payments" section. In the following list, you should find "Sports and Gaming" and then "MerryBet Gold Limited." Afterward, submit your request by writing your data in the proper form.
PayDirect
By completing the required enrollment, you can fund your bankroll instantly using PayDirect secure payments. MerryBet lists thirteen banks to credit an account via PayDirect.
The initial step is to fill out the deposit slip and provide the mandatory information:
Input the account title: PAYDIRECT (MerryBet Gold).
Type in your unique ID.
Specify your username.
Show it to the cashier, noting that it is a top-up.
Obtain a receipt.
Bank Transfer
The critical benefit of playing at this bookmaker is the ability to opt for various banking solutions. The number of ways to transfer credits sets MerryBet apart from other gaming sites. Therefore, players can safely use one of the bank transfer methods or send cash to the nearest bank branch. Let's look at how many banking solutions are currently supported:
Bank/Credit Cards (Paystack)
To transfer credits to your account using a Paystack Credit Card, simply log into your account, navigate to the "Deposit" tab, and select Paystack Credit Card. You will be taken to the Paystack payment page, where you will be asked to enter your contact information and the amount you wish to deposit.
To replenish your account through Paystack via a bank, select the preferred bank and input your account number. Fill in the remaining required details and specify the deposit amount. Confirm the bank details accurately and press "Next." Don't forget to enter the OTP (one-time password) to confirm the transaction.
In addition, there are Paystack prepaid card options through MerryBet deposit agents. Basically, you purchase a card with a particular value and enter the card credentials on the official sportsbook website. As a result, you will have credits to bet on some unique sporting events and fascinating casino games.
How to Fund MerryBet Account Using USSD Code
Punters from any place in Nigeria can use simple banking facilities and top up their account from anywhere. In fact, the USSD code is a powerful global banking system that allows you to keep your account credited even without an Internet connection. It's based on GSM protocols that require a cell phone to send and receive SMS with codes. MerryBet supports USSD codes if you select "Instant Bank Transfer" and use Wema Bank.
Through the Bank Branch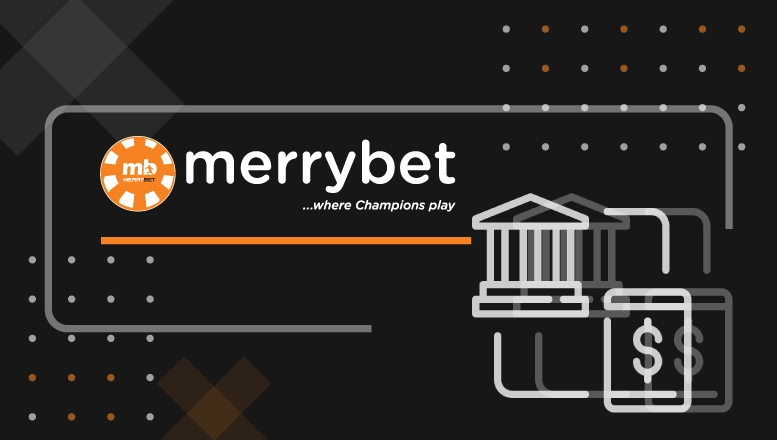 If you prefer a more traditional way of transferring money, consider this method. Basically, it requires you to go to the nearest branch of your preferred bank. Since MerryBet cooperates with over 20 banks, you can get the one you like. Simply visit one of the offices, and hand over your details and the correct data about the recipient (MerryBet). Below is an overview of the most common Nigerian banks to fund your account.
Polaris Bank
If you currently have an active account with Polaris Bank, it's recommended that you visit your local branch. Punters must mention the name of the sportsbook (MerryBet), their account ID, the sum they wish to top up, and a cheque number.
Union Bank
Head to the local office and fill out the paperwork. First, enter the name of the account (Paydirect MerryBet). Second, enter the customer's ID, full name, and telephone number. The transaction will be carried out in a matter of seconds.
Zenith Bank
It's a multi-national financial institute with dozens of branches in Nigeria. Therefore, you'll easily find an office to initiate a deposit. The procedure is as follows: you come to the bank and provide your credentials, including the name of a sportsbook, along with your own username, account number, and login ID. After you complete the deposit slip, the bank will issue a receipt with all the necessary information, and your money will be added to your account balance within 20 minutes. If you don't receive your credits, this receipt will help you get a refund.
How to Fund MerryBet Account Using ATM
Depositing at ATMs is a commonly used practice to send currency to an account. To properly replenish your account, you will either need to visit a nearby ATM with a Quickteller option or open the Quickteller website and enter your customer ID number. To obtain this number, log into MerryBet and head to your profile.
Read the instructions on how to fund your account:
Find a nearby ATM and put your card in the machine.
Pick the "Quickteller" wallet.
Hit the "Paybill" button and then pick "Others."
Type in the codes:
| | |
| --- | --- |
| "50801" | NGN 500 |
| "50802" | NGN 1000 |
| "50803" | NGN 2000 |
| "50804" | NGN 3000 |
| "50805" | NGN 5000 |
| "50806" | NGN 10000 |
Type in your ID.
Validate the beneficiary's name and press the "Accept Amount Due" button.
Add your contact number to get a receipt.
Check your balance. It should be updated immediately.
Top up Your Account in the Mobile App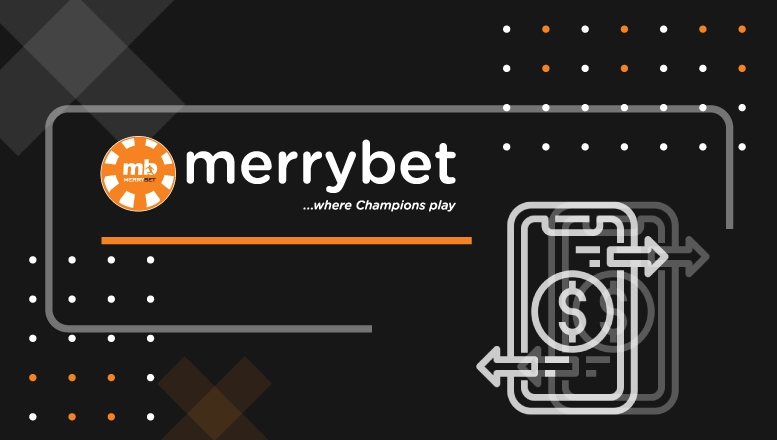 The procedure for replenishing via the mobile app is identical to the browser one. Users select their preferred banking method, enter their credentials, enter the desired amount, and confirm the operations. Note that if you intend to use bank transfers, you are obliged to go through a similar process by physically visiting the bank office and inputting your ID number.
Pay With Paystack
Even mobile customers have the option of depositing via credit card or bank transfer through Paystack. For example, if you're already logged in, just look for the deposit tab and opt for Paystack Credit Card. You will then be taken to another page to enter your contact details and how much you are willing to spend.
Cryptocurrency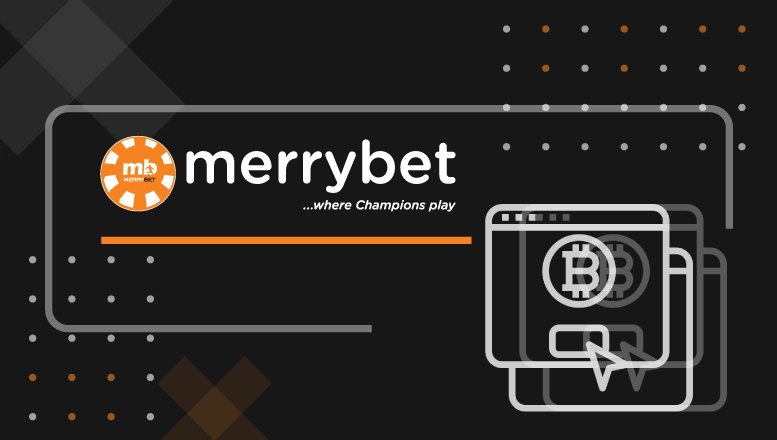 MerryBet does not support cryptocurrency wallets on its website. However, it's possible to purchase an NGN recharge card using Bitcoin, Eth, DogeCoin, and USDT through various cryptocurrency wallets on third-party websites. In other words, you buy a gift card with a certain amount that you can use to replenish your MerryBet account.
Bad-Faith Deposit Methods
Any funding solution is acceptable as long as you do not provide your personal information to unknown institutions. If security and deposit speed are critical to you, stick to the methods mentioned above.
❗ Bank transfer is considered the safest deposit method. Therefore, depositing through bank branches ensures 100% secure transactions.
Deposit Bonus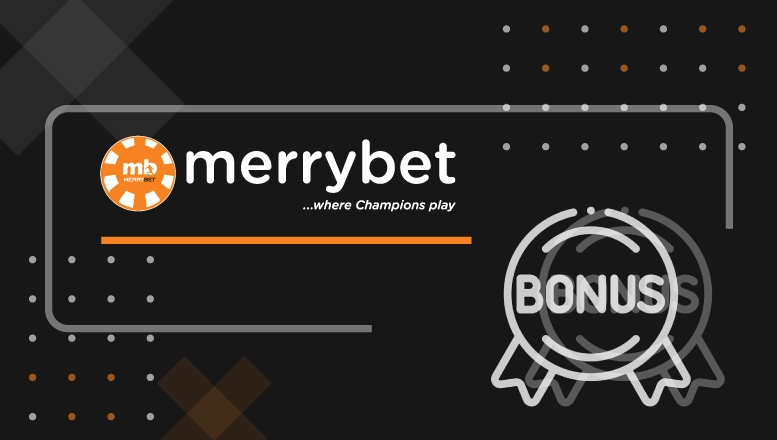 Although many bookmakers are promoting different types of bonuses, such as welcome bonuses, deposit bonuses, or cashback, MerryBet is lagging behind the trends. The only incentive you will encounter on their official site is a cashback feature.
Minimum Deposit and Withdrawal Amount
Every deposit option works under various conditions. For example, Quickteller ATM features codes with a minimum of NGN 500. On the other hand, the minimum top-up using internet banking is NGN 2000.
The MerryBet payout rules state players can cash out at least NGN 1000. Pay attention to the banks you're registered with. Opting for an unknown bank can cause serious issues regarding your money. Also, rest assured that the average payout time is no longer than 24 hours.
Conclusion
MerryBet's deposit policy is multifaceted. It's designed to provide a secure and convenient gaming experience when funding an account through the aforementioned methods. Punters can use a variety of bank transfers, purchase prepaid cards, or use the traditional ATM machine method.
FAQ
How to send money from my MerryBet account to my bank account?
Just log into your account, and look for the "Withdrawal" tab at the top of the page. Select your favorite bank and complete the form with essential data.
What is the minimum stake on MerryBet?
The most minor stake you can place is NGN 50.
Who is the owner of MerryBet in Nigeria?
According to information from LinkedIn, the owner is Opeoluwa Fashakin.
How do I bet on MerryBet?
When you log into the account, go to sports events, hit on any selection, and the bet slip will appear in the right corner. Enter the amount and analyze the odds.
What is the maximum win at MerryBet?
10,000,000 NGN per betslip.
How reliable is MerryBet?
It is approved by a local regulatory authority (NLRC).