How To Withdraw Money From 1xBet in Nigeria
Table of Content
1xBet is a well-known company among Nigerian sports enthusiasts, and that's not without reason. The bookie provides its members with various sports, events, promotions, bonuses, and other cool features that other sportsbooks cannot match. Besides being a renowned company in Nigeria, 1xBet is one of the leading sports betting organizations worldwide, with more than 400,000 members all over the globe. With 1xBet, making money on your preferred sports has never been so rapid and convenient!
In this article, we will guide you through the necessary procedures to receive your winnings on the platform and discover some crucial details concerning withdrawals.
Conditions for Withdrawing
After playing on the bookie's website for some time, you have earned some cash you are willing to take out. But first, you should be aware of some conditions concerning money retirements on the platform: the bookie establishes some limits for its members that should be remembered before beginning the procedure.
Minimal Withdrawal Amount
Even though 1xBet's money transfer system is very rapid and straightforward, it imposes a minimal amount limit for its users. For Nigerian sportsbook members, this sum usually differs for each system and revolves around the option you choose. The smallest amount that can be taken off the platform is 550 Naira.
Maximum Withdrawal Amount
At the moment, we couldn't find any data about 1xBet imposing a concrete limit for withdrawing from the platform. So pick your preferred payment system from the list, and you should be able to take out as much cash as you desire without any problem.
Maximum Daily Withdrawal Amount
There is no concrete information regarding 1xBet's limits concerning daily payouts. That being said, the platform doesn't impose any.
Withdrawal Methods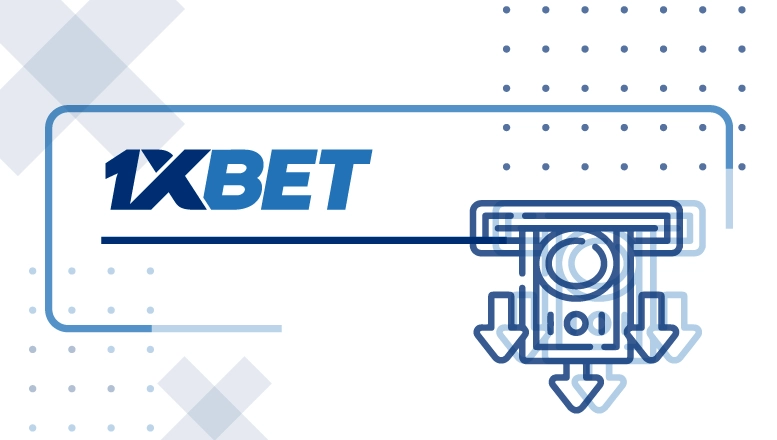 When you have familiarized yourself with some of the points concerning the main fund takeout conditions and are ready to begin with, your money takeout, you can have a look at the methods proposed by the website. The bookie offers its members the freedom to select their preferred transfer system to take out their rewards.
❗ Withdrawing from the website will be rapid and uncomplicated with the use of any system.
Bank Cards
It is possible to take out funds by passing through the bank, which means that any platform member can receive their rewards directly on their Debit Card. At the moment, 1xBet Nigeria accepts two debit cards:
❗ The minimal amount that can be withdrawn using this system is 5028 NGN.
E-Wallets
If you feel comfortable using your e-wallet rather than passing by the bank, it is possible to take out your money this way. For example, making money transactions via e-wallets on sports betting sites is common. This system is known for its security and rapidness. The bookie proposes a range of seven leading wallets, allowing you to choose! However, the minimum sum is different.
WebMoney
AstroPay
Skrill
PerfectMoney
Airtm
STICPAY
OPay
❗ A withdrawal transfer via e-wallet is usually processed in less than 15 minutes!
Payment Systems
Payment systems are also accessible on the bookie's website. They are as secure and quick as the other methods. However, at the moment, there are only three of them.
Bank Transaction
Transferring funds directly into your bank account will be easier than ever! All your money rewards obtained on the sportsbook's site will transfer instantly. Besides, this procedure takes less than fifteen minutes. The bookie has a wide range of banks to propose. Here are the most well-liked by Nigerians:
Ecobank
Diamond bank
FCMB
Heritage bank
Union Bank
❗ The minimum sum you will be able to withdraw is 550 Naira.
Crypto Currencies
How could we forget that the sportsbook allows its crypto enthusiasts to receive their rewards directly in Crypto Currencies? 1xBet allows many cryptocurrencies for both withdrawal and deposit. Here is a list of the currencies approved by the platform:
Bitcoin
DASH
DogeCoin
Litecoin
Ethereum
Monero
BitcoinCash
NEM
By Cash
For the bettors preferring classic systems, there is a function proposed by the bookie that allows you to retire your rewards in cash. To do so, you can visit a 1xBet retail shop. However, this function is only valid if you place your bets in a shop.
Mobile App Withdrawal Process
Have you ever dreamt of using your device to take out your earned cash? With 1xBet's mobile application, this is possible! The app is not only very straightforward and smooth but also very rapid and will permit you to retire your funds immediately. Let's have a look at the process:
Open the mobile application.
Enter into your account.
Tap on "Withdraw Funds."
Fill in the corresponding gap with the sum you want to take out.
Pick your preferred payment method.
Press on "Withdraw."
You're done!
Website Withdrawal Process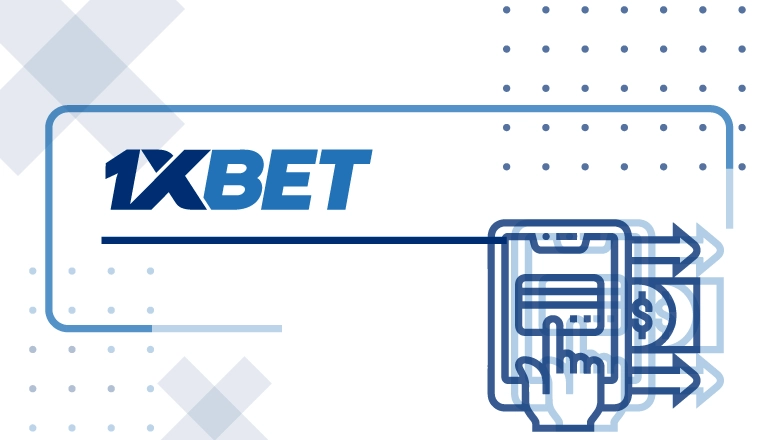 Transferring money directly from the bookie's website is pretty much the same as doing it through the mobile app. Still quick, transparent, and safe, here is our short guide:
Navigate to the official sportsbook website.
Log in to your account.
Locate and press "Withdraw Funds."
Enter the amount you desire to take out in the appropriate field.
Pick your favorite payment method and system.
Tap on "Withdraw."
Enjoy!
Withdrawal Fees
Some bookmakers tend to add a commission to fund transactions; however, this is not about 1xBet! Retiring your reward from your account will be free of any supplementary fees. The company made the money transactions on its platform free, safe, and rapid in order to make its clients feel at ease.
Does 1xBet Have Cash Out?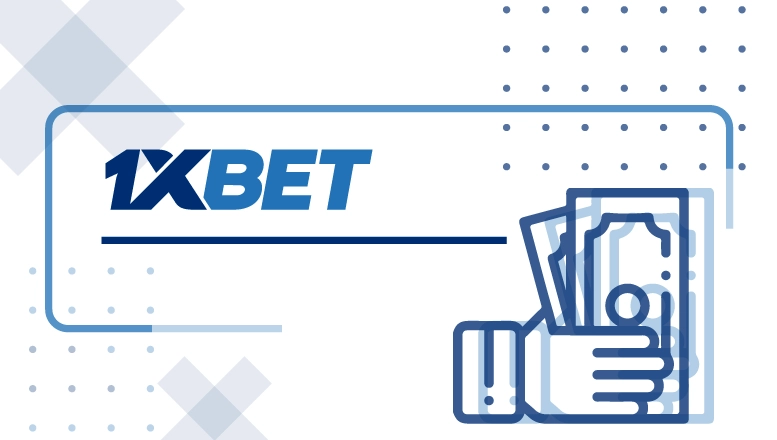 Have you ever wished to end a bet before the end of the event? Cash Out is one of the most beloved features of this sportsbook! It allows members to settle a bet and take out their reward before the event's natural ending. To use Cash Out on 1xBet, check to see if the function is available on the game you want to bet on.
❗ Cash Out is available for both Single and Multiple Bets!
How to Cashout on 1xBet
In order to use this fascinating function, have a look at our short guide:
Visit the official sportsbook website.
Log in to your account.
Select the event that you wish to bet on.
Check if the function is accessible.
There will be an offered amount.
If you accept to cash out this sum, tap on it.
Done!
How Long Does the Withdrawal Take?
Taking out your reward from the bookie's web page is a rapid process that usually doesn't require much effort. 1xBet made this procedure very straightforward and transparent for its sports enthusiasts. Naturally, the withdrawal time is different and depends on the system chosen by the user. Commonly, every payment system on 1xBet takes approximately fifteen minutes to retire cash from your account. However, it is safe to say that the transaction tends to slow down and could take up to three hours.
❗ If you are experiencing trouble taking out your funds or the transaction takes too long, contact Customer Care service.
Possible Problems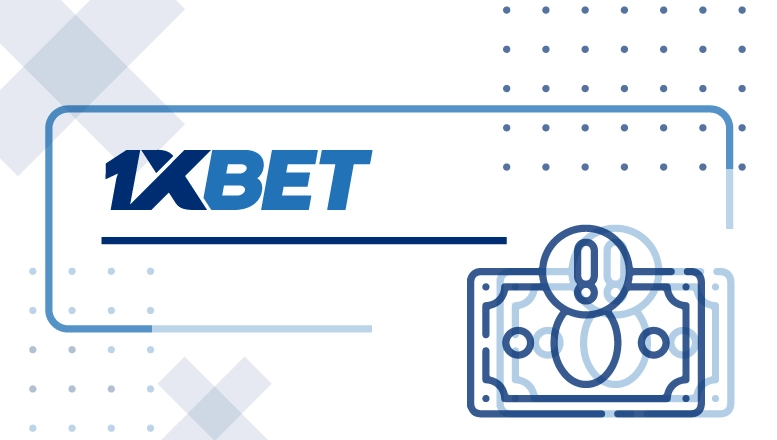 Despite being a very smooth and rapid platform, there are still some issues the bookie didn't regulate, which may cause you to struggle while retiring your rewards. Some problems can be caused by the bettor's lack of knowledge on the subject. Let's have a look at those little inconveniences to be aware of them in the future:
Caused by the Bettor
Here is a list of troubles you may encounter while taking money out of your account. These issues usually lead to your request being disapproved and the 1xBet administrators taking care of it. Some of the listed points may even cause the suspension of your account if your actions go against the organization's policy.
Fake or incompatible personal data (bank details, names, etc.)
Violation of the bookie's policy
Withdrawing more than you possess on your account
Running multiple accounts on the platform
Technical Problems
Sometimes the bookie's website can slow down or be out of access. Commonly, this is due to a lack of connection and poor signal reception, either on the web page or on the member's device. It is possible that your funds takeout may be refused because of a technical glitch or because the website is being updated. Don't worry. This kind of problem usually doesn't take long to be fixed. In this situation, waiting patiently and trying a bit later is better.
Why Can't I Withdraw My Funds?
If you can't retire your funds, it may be linked to the issues we stated previously. First, checking your internet connection and refreshing the sportsbook website is recommended. If everything is working as it should, verify the data you provided on the platform and check the multiple potential accounts that may be registered under your name. If your info is correct and you didn't violate the bookie's policy, you should probably contact the Customer Care service.
How Do I Complain to 1xBet?
When having any trouble with the sportsbook, it is recommended to approach 1xBet's support service, whose email you can easily find on the official web page. It is also possible to contact the service via phone or by opening the live chat box on the site.
Conclusion
To summarize, 1xBet has an elegant and rapid system developed to make money transactions. The bookie proposes a vast array of accessible systems and methods for making money retirements; commonly, these payment systems take a concise amount of time to finalize the money transaction. Besides, the sportsbook's systems are renowned and beloved worldwide. This means that withdrawing from 1xBet is quick, transparent, and safe. In this 1xBet review, we gathered as much information as possible concerning fund take-outs. However, if you are still questioning yourself on some points, you can check the FAQ below.
FAQ
What is the least amount you can take out from 1xBet?
550 Naira
How long does the transaction take?
Approximately 15 minutes
Can I withdraw my first deposit on 1xBet?
No, this is not possible.
Is 1xBet allowed in Nigeria?
Of course, it is! Its activity is legal in Nigeria.
How do I retire funds from 1XBet via SMS?
To take out your funds by SMS, tap the W#amount#password on your phone and send it to 29021
How can I deposit on 1XBet?
If you are looking forward to investing your funds on the website, check out our article about the 1xBet deposit.